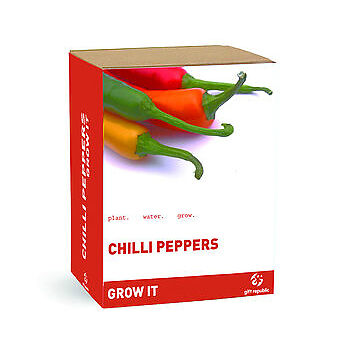 There is an enormous variety of seeds available, which can be suitable for planting in various different seasons and weather conditions. Being careful to plant different types of seed at the right time can help to ensure that the plants grow successfully, and reach their full potential. It can also help greatly to properly prepare the soil for seeds, by loosening it and adding any fertilizers and composts which are to be used. There are also a variety of different tools available for use in planting seeds, such as trowels and shovels. A wide range of seeds, tools and other gardening supplies can be found on eBay.
Where to Plant Seeds
There are a number of useful steps which can be taken when planting seeds to help them grow, whatever the time of year it is.
· Deciding where the seeds are to be planted is an important factor to consider. Some plants may require more shade or sun than other types, and this should be taken into consideration. Bear in mind how much sun a part of the garden is likely to get, as well as how hot or cold it may become.
· The colours of a flower should be considered when planting flower seeds, as this can impact their placement. Many gardeners prefer to group together their flowers so that their colours and shades complement one another.
· Meanwhile, vegetable seeds may have different requirements, and where they are planted often placed less emphasis on appearance. Many gardeners choose to use a specific part of their garden for vegetables, in order to make it easier to tend to them.
· It should also be decided as to whether seeds are to be planted straight into the soil, or in a container such as a pot. Some plants, such as certain types of vegetable, may be more suited to being planted into the soil, while others may be easier to manage in a planter or raised bed. Some flowers, meanwhile, may look good when placed into a hanging basket, while climbing plants may require a trellis or similar structure to grow properly.
· Pots and planters may be a good option for those planting seeds which have lower quality or less fertile soil, as successfully growing plants within this kind of soil can be a much harder task to achieve.
Preparing the Soil
There are a few steps to take when preparing an area for planting, which can improve the chance of seeds at any time of year.
· The first step to preparing soil is to dig out any dead plants which need to be removed, with particular attention paid to any weeds which have grown. Use a trowel to ensure that every part of a weed is removed, including the roots, to ensure they do not return.
· Remember to be careful if trying to avoid removing any surviving plants, particularly in the winter. Some plants can appear to have died when they have in fact become dormant during the cold weather.
· Use a gardening fork to loosen up any soil to help prepare it for planting. If preparing small amount of soil, a smaller fork may be easier to use. Choose a fork with full length handle that can be used standing up if working with a larger amount of soil, as this can help to make the task more comfortable.
· This is a good time to load up a wheelbarrow with any available compost or other soil enhancing material. Many gardeners find it useful to make their own compost in a composter.
Seeds for Any Season
There are seeds available which can be suited for planting at any time of year, and the best time to plant a seed depends largely upon the specific type of seed.
Seeds for Winter
Though winter can be a hard time for seed and plants, with many plants going dormant or dying off entirely during the colder months, there are many types of seed available which are most suited for planting in the winter, so that they can grow the following spring.
· Some bulbs should be planted later in the winter, so that they can be ready to bloom in spring. Tulips, for example, have the longest 'chilling off' time, meaning they should be planted some time before they are to bloom.
· Some vegetables, such as carrots and garlic, can be planted and grown in the winter months, though may require a polytunnel or other form of protection from frost.
· Most seeds planted in winter should only be planted towards the end of the season, and if the ground is frozen hard, it will not be possible to plant any seeds.
Seeds for Autumn
Many seeds and bulbs can be planted in autumn, some of which may bloom during the winter.
· Perennials are a type of flower which bloom during a season every year, and lie dormant for the rest of the year. Many perennials are available which bloom in the winter, and should be planted in the autumn. These include forsythia and winter jasmine.
· A variety of vegetables can also be planted in the autumn. Kale, for example, is a type of vegetable that can be eaten raw or cooked, and can survive through a winter if given some protection.
Seeds for Spring
Spring is an excellent time to plant an enormous variety of flowers and vegetables. This season provides ideal conditions for most types of plant to thrive.
· Cornflowers and calendula are two types of flower which are ideal for planting in spring, though most types of flower can do well in this season.
· A variety of bulbs can also do well in spring. A particularly popular choice of flower to plant in early spring is the daffodil.
· Vegetables which can be planted and grown in the spring include sugar snap peas, lettuce, radishes and spinach.
Seeds for Summer
Summer is another good opportunity to plant seeds, though in particularly hot and dry stretches growing plants may need to be watered regularly.
· One of the most popular and simple flowers to grow from seed in summer is the sunflower. These seeds can be a great way to introduce children to the process of planting seeds, and providing supports can help them to grow taller.
· A variety of vegetables can be planted in summer to grow in time for an autumn harvest. These include parsnips, turnips and mustard greens.
How to Buy Seeds on eBay
A wide range of different types of seeds, suitable for different times of year, can all be found on eBay, along with tools and other gardening equipment.
· The full listing of available seeds can be found under the Plants, Seeds, Bulbs section of the Gardening category, through the Home & Garden portal.
· Available seeds can be narrowed down by type and name, as well as by price and item location, making it easier to find a desired type of seed or bulb.
· Key information about seeds, such as the type of plant the seed grows into, is generally prominently displayed in the item listing, making it easy to quickly identify if an item meets any specific requirements.
· More detailed information is available on the item page, including information about the seller such as feedback ratings and item reviews, helping to ensure that a purchase can be made with confidence.
· If specific seeds are needed, it may be easier to use the search function which can be found at the top of each page. Entering key words will return relevant results from across the whole site, or from within a specified category.
· Look out for any deals which may be available on seeds, bulbs and other gardening items under the Gardening category.
Conclusion
Seeds can be found which are suitable for almost any season and weather condition. The warm weather and sunny, long days of summer and spring offer the best conditions for an enormous range of flowers and vegetables, while some types of seed can succeed in the cooler autumn months. Some plants can grow and survive during the winter, though fewer than those which thrive in warmer weather. A wide range of seeds, as well as gardening tools and other useful items for planting seeds, can be found on eBay.