Book Sales / Book Bazaars
The best selection & price can be found in the monthly Spine & Limb Foundation book bazaars:
The Friday session is just too short for anything. Come early on the Saturday and plan to stick around all day. Don't drive the little car, bring the station wagon with lots of boxes. The boxes they provide are simply too big, you need a trolley to lug them around. Bring your own smaller boxes.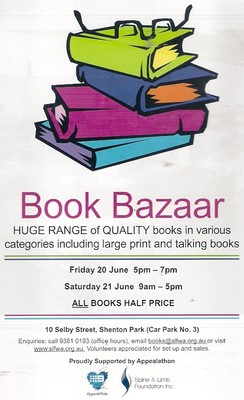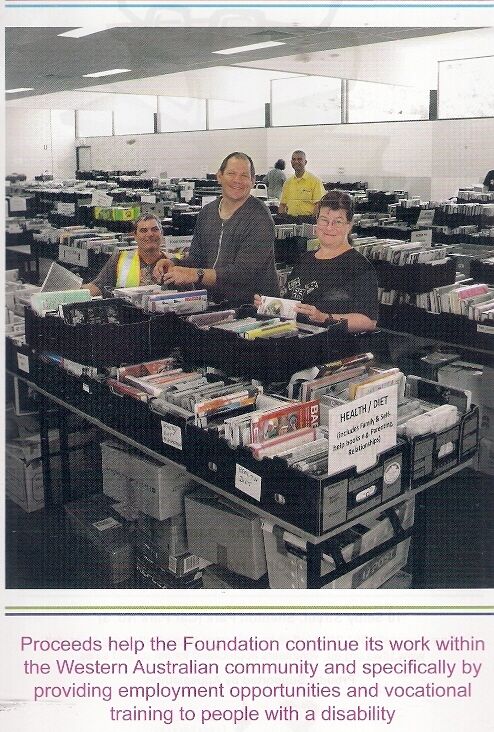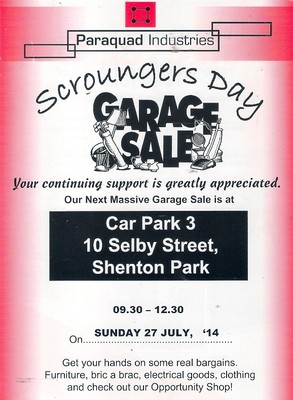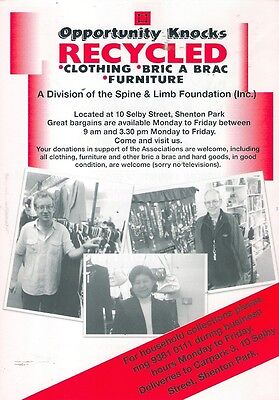 In July, don't miss the Garage Sale. Get there EARLY to get a good parking spot. You don't want to walk 2 km to the car with the goodies you just bought.
In August & September, we have the annual MONSTER book sales, at the UWA & the Cannington Exhibition Centre, respectively. Definitely not to be missed.
The first day is on Friday night. This one is not for the faint-hearted. Skip it if you are not into extreme combat sports. Some background in Mixed Martial Arts can be handy. The hall is packed like sardines. No way to bring in a trolley. Come early on Saturday morning & join the ABC 720 broadcasting live from Winthrop Hall. Very much less crowded than the previous night.
The real bargains can be found on Half-Price Tuesday and $15/box Wednesday. Do whatever you have to do to attend these 2 days. Call in a sickie, drop the little kids at grandma's, etc.
In the next guide, I'll provide a comprehensive list of locations of op-shops on both North & South of the River.