When it comes time to buy almost anything for your car, especially in car DVD GPS Bluetooth systems, the first place we look is usually online. (that's how you found this article)
You are probably researching your particular item right now but might have some questions about reliability, fitment, warranty and performance.
All are valid questions and we hope to help you be able to answer them on your own.
Enquire about the product:
Ask the seller – through an email or on the phone. If you can go and see them that's even better.
Check the forums – If you cant speak to the seller and establish a relationship with them directly, see if anyone else has used them. Remember to search the forums before you post a question that has already been asked.
Inspect the product yourself – By far the best way to get a feel for something is to get your ands on it. Any good retailer will have one as a demo and will let you have a look at how well it functions.
If you have gone through the above steps, you should have a general feel about what you are looking for and the type of retailer you want to get it from.
Reliability
This is usually easy to detect form the type of seller you are dealing with.
If they have a shop front you can visit, it's going to be a reliable product. They should offer local repair & replacement options both during the warrant period and after it as well.
The cost of dodgy products is much higher for both parties involved than you think. It is in the best interests of a bricks and mortar retailer to have sourced and tested their products to ensure their performance and reliability.
Many online only retailers don't worry about this as much because they make the customer pay to ship it back to the manufacturer overseas and deal with them.
Warranties in Australia carry a lot more weight than many consumers think and your rights are a lot easier to exercise in an actual retail store or over the phone instead of waiting 24hrs for a response to you enquiry.
Performance
It is important to do a bit of research and find out what is actually inside your device. More and more eBay sellers are becoming aware of this and are listing the various chips and components that are made by name brand companies that Australians are familiar with. We know this because we started doing it back in 2011.
Having a brand name chip isn't the only thing though. It needs to be fast enough to do the job and do it well. There are a lot of sellers listing "ARM 11" Chips as a component in their device. This may be true but the ARM 11 Architecture or design came out in 2002. This is by no means a bad thing as it has been through many redesigns and is well supported but it has been far surpassed by the Cortex A8 Chip (The iPhone A4 Chip uses this core BTW).
Lets put it this way, the chip is important because of these 2 applications below:
ARM 11 Chip inside this: Nokia Phone Cortex A8 Chip inside this: Asus Laptop
Source: en.wikipedia.org/wiki/Nokia_6720_Classic
Source: en.wikipedia.org/wiki/ASUS_Eee_Pad_Transformer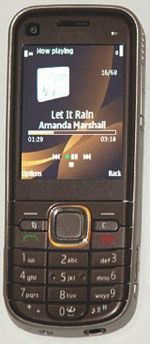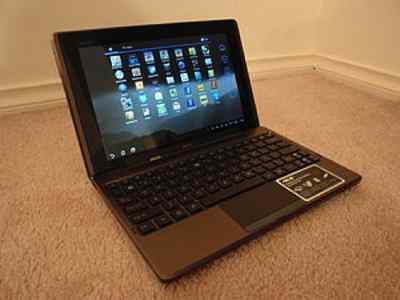 What I am saying is, if you see something at a bargain price that has the ARM11 Chip inside, It is priced correctly.
This chip that we are having put into our Next Gen devices has a clock speed more than twice that of the ARM11. We have seen a huge increase in performance and it has allowed us to step up other components in the system such as the GPS processor. We can now run the JN3 Processor by Telit. This gives you a 3-day startup time of 5 seconds. (You can leave the car off for 3 days and it will still know where the satellites are to allow you to get on the go immediately!) In comparison to, the ARM11 startup times of about 2 minutes waiting for a signal.
If you want to keep your spend under $600, you will want to look for something that has the processors load split over 2 processors. This could mean 500Mhz as a main processor and 250MHz for DSP. This gives you 750MHz of Processing power to handle everything.
Having the workload split over the 2 processors ensures that the tasks assigned to them can be done using less energy, and thus creating less heat or "load" on the processor.
The less "load" that your processor has to deal with, the longer it will last and the better the whole device will perform overall.
If you are spending $700 or more on something you want to know that it can do the job. You should be getting something that is very specific, made exactly for your vehicle, or it should have 1000MHz of processing power and 512MB RAM.
As of mid 2013, these are the fastest devices available. Given the time that the previous generation of chips and components have remained pretty much unchanged for 4 years, these will be the class leading specs until 2016.
Just remember, these specs are based on our own research and equipment, the forecast is based on our experience and you should ALWAYS check as to what the product can do for you.
If you hunt around for the cheapest option, you are going to have a bad time.
Search online
Speak to a salesperson
Get what you want.