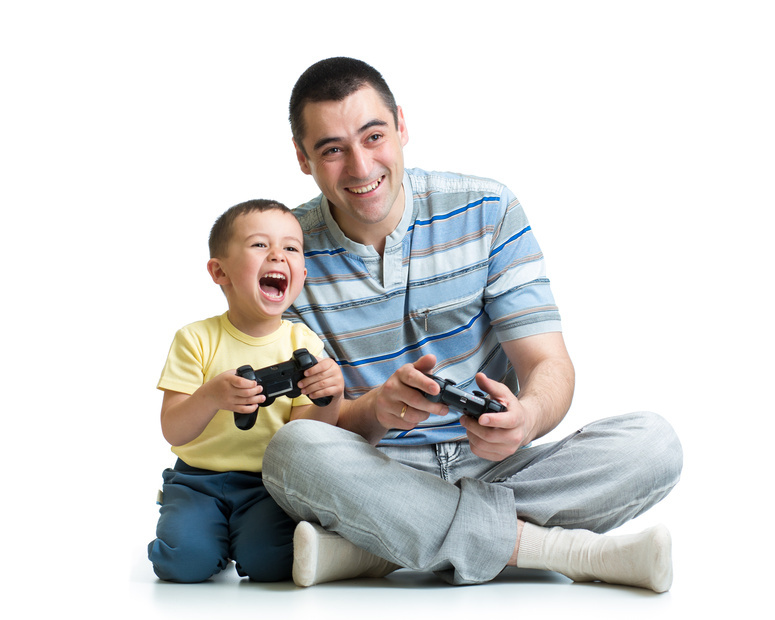 As Christmas draws near, thoughts often turn to gift giving, and purchasing certain video game consoles. It's the ultimate gift for a gamer of any age, a (usually) pricey piece of equipment that most people wouldn't buy every day – which is why they're so popular at Christmas time when families tend to splurge for the perfect gifts. The splurge can be minimised with the help of online retailers and special Christmas deals. Whether you're planning to buy a video game console for the family or a certain someone, each console has its own perks and downfalls – even the newest, most advanced console might not be for everyone. The main thing to consider when shopping for a game console is the type of gamer. The following guide will help buyers to determine the type of gamer and from there, the type of consoles that would fit that gamer's particular tastes.
The High-Resolution Gamer
Gamers who want to be on the edge in terms of new technology will want the Sony PlayStation 4 or the portable PlayStation Vita, with graphics, controllers, and an interface at the forefront of gaming. Features include streaming, social media (network connection required), and a Blu-ray player. The big drawback for some gamers is the exclusive titles. While PS4 offers all the popular multi-platform titles, including Call of Duty and Assassin's Creed, it doesn't have the highly anticipated exclusives other consoles promise. Still, if high-resolution gaming is the priority, PS4 is the one to buy.
The Content-Loving Gamer
Microsoft's Xbox One may still fall slightly short of PS4 in terms of graphics, but it's second to none in terms of content. Exclusive titles such as Halo 5, Dead Rising 3, Killer Instinct, Fable Legends, and the Tomb Raider reboot are enough to keep lots of gamers loyal to Microsoft. Plus, Xbox One offers exclusive content for some multi-platform games, including FIFA '15 and Assassin's Creed. Xbox One also offers Xbox Live, the popular multi-player gaming service and has added a Blu-ray player.
The Whimsical Gamer
While it has its share of violent, grown-up games, Nintendo is known for its more cartoonish fare, with classic characters such as Mario, Donkey Kong, and Yoshi, and is the exclusive home of Pokemon, Sonic the Hedgehog, and The Legend of Zelda. Nintendo fans won't be happy with a PS4 or Xbox One, no matter how advanced the graphics are. The Wii U is a terrific family console, partly because of its high-quality, kid-friendly titles, and partly because of its interactive exclusives like Wii Sports Club and Just Dance, which encourage multiple players to get up and have fun together.
The Oldschool Gamer
For the nostalgic gamer on your list who still has a collection of old Sega Genesis, Nintendo, and Super Nintendo game cartridges long after the consoles have been retired, the Retro Bit Super Retro Trio plays all the old games in one inexpensive system. There's even an optional adapter to play Game Boy and GBA games. It usually goes for a fairly inexpensive price, so you can throw in some vintage game cartridges, too.
The First-Time Gamer
The Nintendo 2DS doesn't market itself as a top-of-the-line handheld along the lines of the PlayStation Vita or its own 3DS XL. Rather, it's an ideal handheld for kids, with a flat two-screen face and lots of kid-friendly titles. It also has an inexpensive price tag that's more appropriate for young ones just starting to play video games. The 2DS actually rolled back the technology a bit for those (including young children) who have a hard time visually with the 3D graphics of the 3DS.