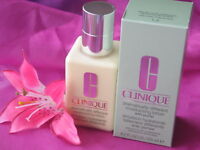 I am often asked by women of all ages which makeup items they should bother spending their hard-earned money on. Most women I come across who say they 'don't wear makeup', often have become habitual about it because they don't know how to apply it.

I believe it is something that comes with practice, the more you have a go at liquid eyeliner for example, the better you can get at it. Some people seem more prone to applying makeup skilfully and carefully than others, but don't let that be a deterrent in having a go.

Wearing makeup can make you feel luxurious and opulent, even if it is just for an evening or special occasion. If you are not game enough to do it yourself, ask someone who you know can do theirs well and they may be able to help you. Having said that, I certainly don't advocate going out and buying everything you THINK you would need just for one occasion. If you don't generally wear makeup then save your money and buy a few key pieces..

Here are my 5 top things that I suggest you buy the best that you can afford - the quality of these products will make a difference to your skin, their wearability and the overall finish.

1. Cleanser - I think every woman should cleanse, even mildly at least once a day. I would generally say if you are only going to do it once a day then do it in the evening when you can remove all the pollution and toxins, and any old makeup from the day.

2. Moisturiser - The best that you can afford, although you can get some great products that are at the cheaper end of the scale. There is NO benefit to using NO moisturiser... your skin needs it and you will notice the difference.

3. Eye Cream - Generally quite an expensive 'luxury' item, but one that you really don't need to use a lot of. The amount of a grain of rice on your ring finger and dab it around the area under your eye and where crows feet may or may not be yet. Particularly lovely to use at night I find, just before bed as when you wake up in the morning your eye area feels moist and refreshed.

4. Foundation - The best that you can afford will always give you the best results. Cheap foundation looks like cheap foundation when you have it on. There is nothing worse than seeing what is clearly rubbish foundation on a woman's face that creates lines and smudges and is often the wrong shade. Ask for help from a sales person for advice on shades etc. There are lots of types of coverage - full, light, ones designed for working out, ones designed to cover redness etc... shop around.

5. Mascara - Cheap mascara will end up all over your face. Often because of the quality of the content the cheaper brands are more likely to cause irritations. There are also lots of types of mascara - don't just buy one that you can afford because it is BLACK! Some are designed for ladies with not many lashes trying to achieve a fuller look, some are designed for people who have pretty good long lashes but the brush will be designed to curl them up etc etc.

Having said all that, you can still spend lots of your hard earned money on only a few items - therein lies the beauty of ebay. If you find a product you like you can search on ebay using keywords (eg. Lancome Hypnose Mascara - don't type in 'makeup' - if that word isn't in the title of the listing you won't find any) and find the best deal.

The best deal is not always the cheapest! There are many fakes around and although fakes are not permitted on ebay, through ignorance or apathy many sellers still have dodgy items. If in doubt, ask the seller some questions. Check their feedback, check the other items they are selling - do they have a great variety of similar items? Are they selling mascara, ipods and tents all at the same time (these are not worthy of MY hard earned cash)? Is their information clear and professional looking? Do they sound like they care about you as a customer?

These are my opinions only, other women may have different opinions. I deal with makeup all day every day and love it and hope this can help you envelope your inner girlie and make some great purchases!

Thanks for reading - please vote!
Cheers,
Carol