Beach Weddings are very popular all year, but especially in Summer. There are various things to decorate for your Wedding. First of all there are the invitations, then there is the Church, perhaps a shell bouquet for the Bride, the Cake, and finally the Wedding Reception and Wedding Tables.

Decorating your wedding invitations with shells and starfish:
There are various small starfish and small shells for sale on ebay which are suitable for sending through the post on your invitations. Of course you need to make sure they will not break along the way. The best starfish to use are small sugar starfish around 2-3cm in size. Do not buy the totally bleached white ones as they are brittle and break very easily. The best ones to buy are 'natural' ones which are still a slightly yellowish colour. If you want to use shells then you can buy 'sliced' shells. There are shells that have been sliced into a thin flat piece. Or you could also use Sand Dollars as they are flat too. Sand Dollars are a relative of the sea urchin and are often called a sea shell although they are quite different.
SMALL SUGAR STARFISH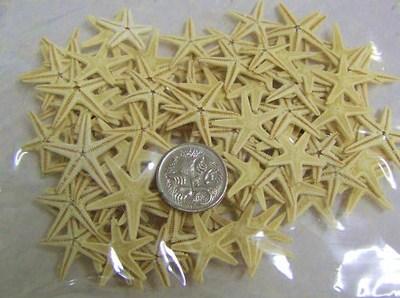 SAND DOLLARS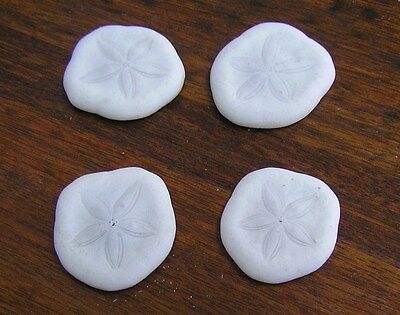 SLICED SHELLS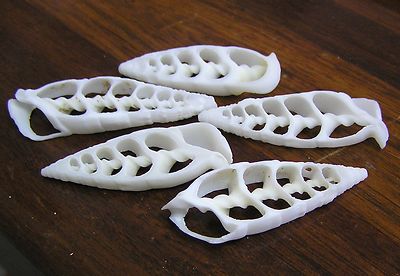 Wedding Table Decorations
There are so many options for decorating your Wedding Reception and Wedding Tables. The best thing to do is to research pictures on the internet. Then you can buy your supplies online and make your own decorations. If you buy your shells and starfish in bulk you will save a lot of money. But you can also buy ready-made decorations such as Shell Heart Wreaths and Shell Candle Holders.
SHELL HEART WREATH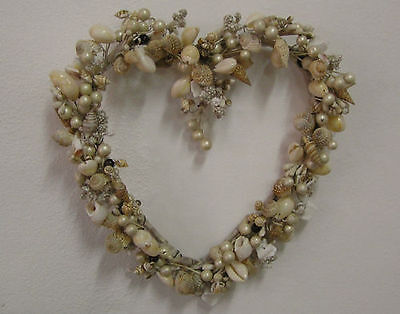 Ideas for Table Decorations:
Placecards - can be decorated with starfish or names can be written on shells
Candles - there are many options for decorating candle holders with shells and starfish. A popular choice is to use glass hurricanes and put some shells in the bottom and then a candle on top.
Table Centrepieces - your imagination is the only limit here. You can make all sorts of amazing centrepieces. Perhaps start with a store bought decoration and then add your own touches.
Table Numbers - these are an essential table decoration to let your guests know where to sit. Table numbers can be written on shells or some natural driftwood.
Favours - it is a nice touch to leave small gifts on the table for your guests. You could give shell shaped soaps or shell shaped chocolates to go with your Beach theme.
Table Scatters - this is a very popular option as it is quick and easy to do. You can simply scatter shells and starfish over the centre of the table. There are very small shells (approx. 1cm) called Nassa which come in brown or white and go a long way as Table Scatters.
BROWN NASSA SHELLS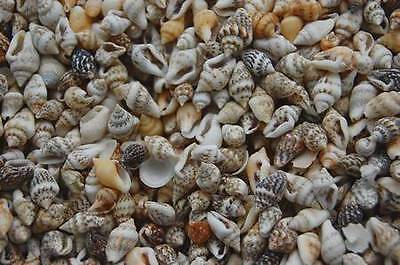 After reading this guide, please take a moment to vote on it so I know whether it was helpful to you or not. Thankyou!
Some ideas for Beach Weddings: