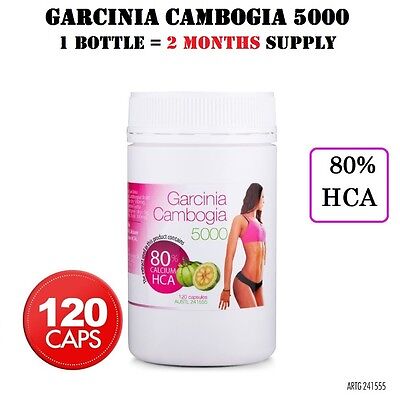 There are many weight loss pills on the market so why choose Garcinia Cambogia Extract?








Benefits of Garcinia Cambogia:
- Helps manage the level of Cortisol, (the hormone that results from stress within the body), hence regulates emotional eating.
- Helps reduce appetite and stops cravings
- Acts like a fat blocker, so that fat cells are not able to be formed within the body.
- Naturally decreases belly fat.
- Increases lean muscle by decreasing the level of fat.

Garcinia gummi-gutta also known as garcinia cambogia, as well as brindleberry & Malabar tamarind is a tropical fruit native to Indonesia. The active ingredient in the fruit's rind, hydroxycitric acid or HCA, appears to block an enzyme called citrate lyase, which your body uses to make fat. It also raises levels of the brain chemical serotonin, which may make you feel less hungry. Garcinia Cambogia is regularly used in Asian cooking and is said to actually make your meals more filling, acting as an appetite suppressant and making you feel full much more quickly.

Another benefit from studies show that people may in fact gain more lean body mass using this supplement, especially if combined with exercise and healthy eating. One study suggests that even if the weight on the scale doesn't budge, there was a shifting of body mass towards more lean muscle mass with fat loss.

An added bonus is that Garcinia cambogia may make it easier for your body to use glucose, the sugar your cells need for energy. Many people with diabetes take Garcinia Cambogia other that for weight loss. However, if you're taking garcinia cambogia along with a medication to control your blood sugar, your glucose could get dangerously low.

Some research has found that Garcinia cambogia can also improve cholesterol levels, lowering triglycerides and LDL. However, consult your doctor if you are on any prescription pills.

How to take Garcinia Cambogia:

Take 500-1000mg half an hour to one hour before meals (twice a day) and make sure to take no more than 3000 mg total per day.

When looking for supplements, make sure you can see and review the list of ingredients.
Do not purchase if you can't see any ingredients. Furthermore, there should be no fillers or artificial ingredients.