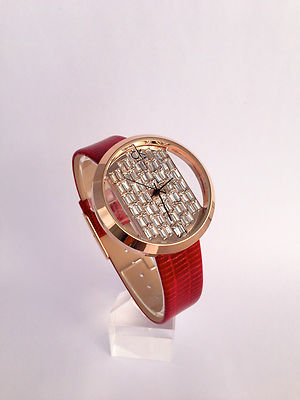 Today
CK Calvin Klein watches
is one of the very few fashion brands that can display Swiss Made on the dial and enjoy the technical reputation and expertise that this prestigious brand confers to the consumer. In recognition of the fashion heritage of the brand Calvin Klein launches two watch collections every year. Covering men's, ladies' and unisex fashions,
CK Calvin Klein watches
are the most desirable, fashionable and affordable Swiss Made watches available.
Calvin Klein is one of the world's leading fashion brands. Symbolising modern, sexy and contemporary fashion, the brand's product portfolio is truly extensive, including clothing, denim, eyewear, fragrances, underwear and watches.
In 1997 Calvin Klein and the Swatch group merged their formidable talents and
CK Calvin Klein watches
was founded. The clean contemporary lines of its designs repositioned watches as fashion accessories.
The Story
The story of Calvin Klein is truly captivating, and it's one of many examples of a person starting with absolutely nothing and building up an impressive empire through hard work, dedication and raw talent.
Calvin Klein
knew, at a very early age, that he wanted to be a fashion designer. He grew up in the Bronx, a New York City borough, and attended the Fashion Institute of Technology; he graduated in 1963. The ambitious Klein quickly decided to launch his own fashion company. A childhood friend,
Barry Schwartz
, loaned him $10,000 to get things off the ground.
Fortune struck soon thereafter when a lucky coincidence helped give Calvin Klein his first break. A top executive from Bonwit Teller, a hugely popular department store at the time, accidentally stumbled into Klein's showroom one afternoon. Instead of making a quick exit, the executive took a closer look. He was instantly impressed with what he saw and invited Klein to pay a visit to show his designs. That visit resulted in a $50,000 order from Bonwit Teller. In turn, Klein's designs were showcased in the store's
Fifth Avenue
storefront and shown in full-page ads in the New York Times.
Needless to say, this amazing exposure working wonders for
Calvin Klein's
fortunes. Suddenly, his one-man operation was transformed into an overnight sensation. Within its first year, the company - which focused on women's fashion - made a jaw-dropped $1 million in sales. By 1971, Calvin Klein was making more than $5 million in sales. This upward trend continued unabated. In 1976, Calvin Klein raked in $40 million; in 1977, the clothier earned an incredible $90 million in sales.
Calvin Klein
was officially on the map in a big way.
Calvin Klein started producing men's clothes in 1978; the company also unveiled its first fragrances that same year. The following year, Calvin Klein's jeans gained the brand even more exposure, especially due to the titillating ads that were used to promote them. The 1980s were, arguably, the heyday of
Calvin Klein
. This is the decade when the brand's first watches came out, too, and it's when the enduring
fragrance
called
Obsession
was first released. It seemed as if Calvin Klein couldn't be stopped; whether you were looking for a stylish pair of jeans or a sleek, sexy watch, Calvin Klein was the label of choice.
The nineties weren't particularly favourable for Calvin Klein; the company struggled during the early part of that decade with slumping sales and uninspired pieces. Fortunately, things turned around near the end of the 90's and Calvin Klein enjoyed resurgence in popularity. Since 2000, Calvin Klein has enjoyed a steady level of popularity; Calvin Klein watches are among their most popular items. To this very day, Calvin Klein watches display the ingenuity, top-notch craftsmanship and elegant look that has made the brand such a success since its inception. Without a doubt, people around the world can expect to see more great things from Calvin Klein in the future.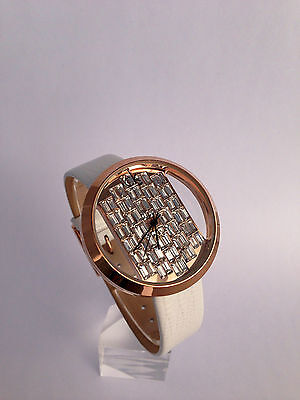 Calvin Klein watches are component of your wardrobe and you can wear them to add style to your dressing. You will find the
Calvin Klein watches
which meet up with your particular needs in terms of style satisfying both fashion and weather requirements. Adding a
Calvin Klein Watch
to your wardrobe will let you stand out given that you will usually discover more than one that is distinctive in style. This is a Calvin Klein invention in women collection Swiss made watch, the most prestigious and luxurious brand, setting the tone of elegance and modern sophistication. This watch is exclusively made for new age independent and smart gals. Elegant, simple, and classy watches that can generally match you more than you desire. These
Calvin Klein watches
are suits the personality of every person wearing it. All the watches from
Calvin Klein collection
are extremely good quality and reliable in wearing.
Please visit us at ladieStyle!!!