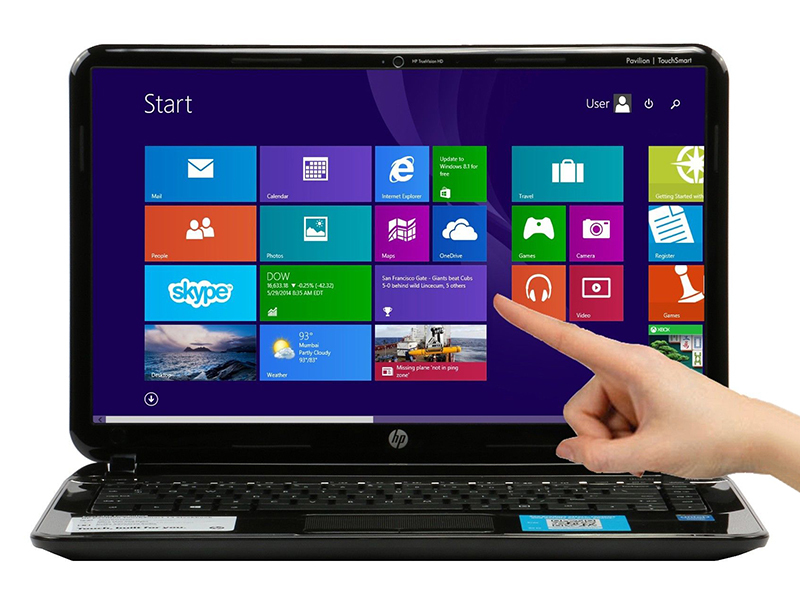 Windows 8 is the operating system that was developed by Microsoft and released to online store in 2012. Designed to mimic a tablet's interface, Windows 8 puts an emphasis on touch screen compatibility with a redesigned home screen and more user friendly features. Whether it be purchasing the operating system or looking for a troubleshooting guide on how to repair an Asus computer, eBay has got you covered.
Interactive Tiles and Innovative Desktop
Similar to the home screen on a smartphone, Windows 8 utilises icons on the Start screen that provide real time information and data for the user. For example, the Mail application tile in Windows 8 provides snippets of the first few lines of unread email messages, while the Calendar app tile highlights upcoming appointments. Even when another screen or browser is open, these tiles continue to provide real time information to the user in the upper right corner of the computer screen. Additionally, the entire desktop is touchscreen compatible so that you do not have to use a mouse or keyboard to open a new browser, type an email, or download an app. For even greater usability, the interactive tiles can be arranged based on one's personal preferences.
Windows to Go
For users who are constantly travelling for work and using a different computer every time, this Windows 8 feature allows them to save their settings, apps, wallpaper, and files to a USB thumb drive. When this drive is plugged into a Windows 8 compatible computer, the information displayed will be identical to what is shown on your personal computer. One drawback of this feature is that the secondary computer must have Windows 8 installed.
The Windows Store
Similar in design to the home screen, the Windows store allows a user to easily search by category for various apps and install them to their desktop. The app store includes both free and paid apps, and can be used via touch controls and organised into different categories for later use.
Syncing Data to the Cloud
Anyone who has ever lost data to a computer crash or other technical glitch will be impressed with Window 8's built-in SkyDrive technology. Simply log in to the computer with a Microsoft account and every file, photo, address book entry, and more will automatically be synced to the cloud.
Redesigned Task Manager
Microsoft Windows 8 has redesigned the task manager menu to make its information more easily understood. Computer newbies will appreciate how easy it is to end a troublesome program with just a mouse click or finger touch, while advanced users will appreciate that the screen now displays detailed CPU and RAM usage.