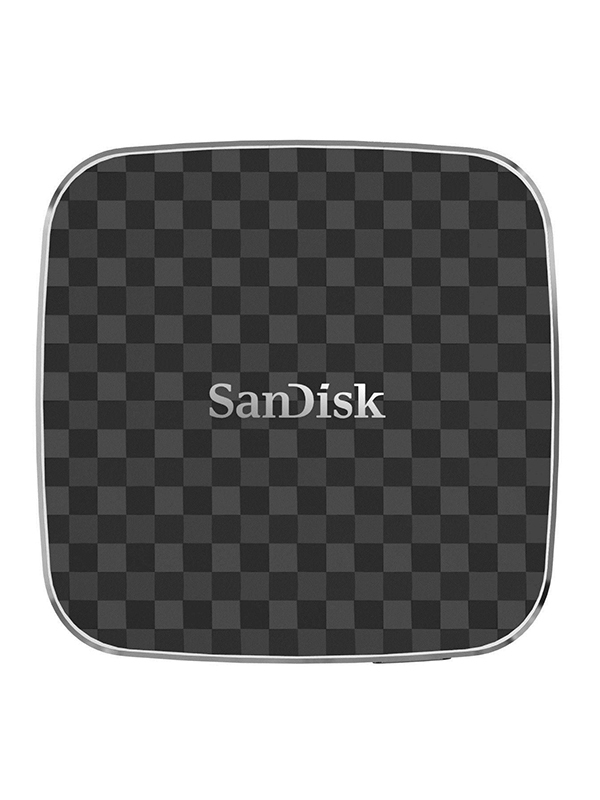 Smartphones, tablets, and other mobile devices allow people the convenience of work and entertainment on-the-go. While these devices offer consumers everything in one device, they can only hold so much data. Luckily, there's a wealth of options available through online retailers when it comes to wireless mobile storage.
What is Wireless Mobile Storage?
Wireless mobile storage is an external drive that can keep a variety of file types, such as music and videos, and thus extend the storage capacity of computing devices. Although it can also be used as backup storage for desktop computers, wireless mobile storage is more commonly used in conjunction with mobile devices like smartphones and tablets.
The Benefits of Wireless Mobile Storage
Wireless mobile storage goes beyond the banal capabilities of a basic flash drive.
Do More with Your Smartphones
A smartphone is only as functional as its apps. Fortunately, apps are easy to download, so users can stuff their mobile phones with what they need. A Nielsen study shows that, on average, a smartphone owner uses more than 20 apps and spends 37 hours across them in a month.
The flip side is that smartphones and tablets have limited storage capacity. If users take up too much space downloading apps, they'll be left with little room to store other files. To augment the smartphone's storage capacity, users turn to mobile wireless storage. This kind of storage, which can boast capacities of up to 1 terabyte, allows users to compile their own library of music, videos, or photos. The more apps and media files users can store, the more they can do with their mobile devices.
Share and Connect
Users can share and connect their media files seamlessly even without connecting to existing Internet access via mobile wireless storage. With built-in WiFi, nifty wireless mobile storage units can create their own network. Some even allow multiple devices to be connected to the Internet simultaneously. With certain brands and models, multiple users can simultaneously stream music or movies without worrying about consuming megabytes off of their data plans.
Enhance Mobile Experience
Any single tech-savvy individual won't have just a single mobile device - usually they have at least a smartphone, a tablet, and a slew of peripherals, ranging from headsets to extra power to wireless mobile storage. All of these peripherals have their uses, and when it comes to wireless mobile storage, its functionality genuinely enhances the mobile experience by allowing users more space and instant WiFi when needed, effectively improving the limited dimensions of their mobile devices. Wireless mobile storage units are also equipped with batteries meant to stay charged for longer periods of time.
Wireless Mobile Storage: What to Compare
When looking for wireless mobile storage options, the most typical considerations are also the most practical.
Size
While every wireless mobile storage device is designed to be portable, each make and model has it variations, with some inevitably being more bag-friendly than others. Users need to find the ideal size that comes with the specs they want.
Battery Life
As with size, mobile wireless storage units are meant to last a while, but some units do last longer than others. Users need to consider how long a unit's battery charge should hold for their purposes or how many spare rechargeable batteries they are willing to carry along with them instead.
Available Apps
Wireless mobile storage units are much more than glorified thumb drives, so users should make sure they get what they pay for. Purchase devices with downloadable apps that support your device of choice, while also featuring browser-based apps for other devices.
Allows Multi-User
The social user would do well to purchase wireless mobile storage that allows simultaneous users to connect with it, extending real world social activities into the digital world.
Additional Connectivity and Features
Some units also have DLNA compatibility with home theatre appliances such as Smart HDTVs and Blu-Ray players. Some may take the place of a wireless hot spot paired with a wired Internet connection, and some can also grab flash media from devices like digital cameras for faster file sharing between devices. Shoppers must take into account for what other purposes they'll be using their wireless mobile storage and buy accordingly.