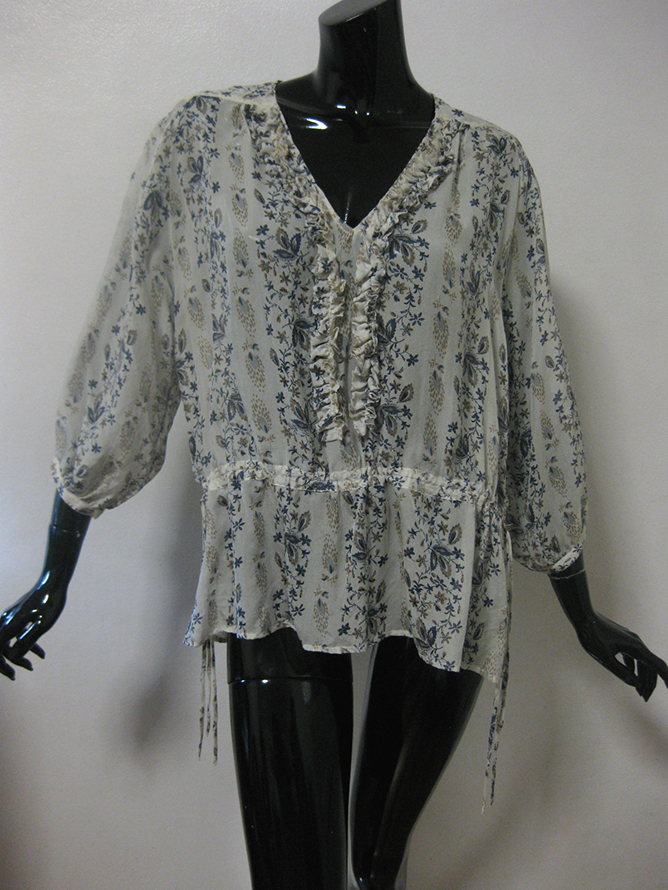 Witchery creates bold fashions for men, women, and children. Tops and blouses range from casual T-shirts and sweaters to more formal blouses made of sheer materials. Unique and fashionable designs such as asymmetrical hemlines and camisole tops combine with luxury materials like leather and silk to bring consumers stylish blouses and tops from this popular brand.
Made to last and crafted from high-quality materials, Witchery blouses offer a range of looks from casual daywear to elegant designs for nighttime or formal dress. Consumers find great buys on Witchery tops and blouses on eBay or in retail boutiques. Buyers select new and pre-owned Witchery tops from a multitude of styles, designs, colours, and fabric options.
Witchery Top and Blouse Styles
There are many styles of blouses created by Witchery, and many options for women to pick from. Popular blouse shapes and silhouettes include sleeveless blouses, button-up tops, and tops with various necklines and hemlines such as laser cut-out hem tops, rib neck blouses, and trapeze style tops. Consumers choose the right Witchery blouse by size, price, and style for the perfect top, tank, T-shirt, or sweater made by this on trendy brand.
T-Shirts and Sweaters
Made with comfort and style in mind, Witchery T-shirts and sweaters work for daytime or nighttime wear. Soft, solid-coloured T-shirts made of linen are wardrobe staples and come in various sleeve lengths such as 3/4 length sleeves or traditional short sleeves. What makes Witchery T-shirts stand out are the intricate details such as lace panelling, back cut-outs, ruffled sleeves, and split hems.
Heavier tops and sweaters by Witchery include short-sleeved sweaters with embellishments like ruffles across the back hems, or long-sleeved sweatshirts made of cosy cotton. For cold weather wear, Witchery combines style with warmth with pieces such as sweatshirts emblazoned with laser cut designs, or knit sweaters with asymmetrical hems. Simple striped sweaters with metallic threads and cropped cardigans are also Witchery sweater options for cold weather wear.
Blouses
Consumers add flair to any outfit with Witchery blouses. Formal or dressy blouses made of materials such as leather, silk, chiffon, or linen are perfect for work or an evening out. Pullover blouses offer multiple styles such as wrap front designs, batwing sleeves, gathers or peplums, and contrasting hems. Embroidered details, draped sleeves, leather panels, and studs create a chic look and add style to Witchery blouses.
Sleeveless Styles
Witchery sleeveless blouses are popular, bestselling items. Sleeveless blouses range from camisole style blouses to one-shoulder styles or silky shells. Sleeveless colour block tops pair well with trousers and skirts, and layered trapeze tops add elegance to most outfits. Laser cut tank tops, leather accented silky tank tops, and sleeveless shells with peplums or gathered hems are all options for purchasing Witchery sleeveless blouses.
Witchery offers consumers basics such as camisoles and stretchy elastane tank tops for layering and embroidered tank tops for summer wear. Draped, flowing hems and embellished sequin armholes make sleeveless tops interesting and unique, and lace or striped sleeveless blouses take jeans from casual to dazzling.
Button-Down Blouses
Made with polyester, cotton, lace, silk, or viscose, Witchery button-down blouses are anything but boring. Collarless button downs garner attention, and even simple solid coloured button downs have details such as sheer lace panelling and front pockets, as well being form fitting and offering contoured silhouettes. Button-down blouses add pizzazz with studs around the collars. Sleeve panels feature sheer lace embellishments, and these blouses even offer uneven hemlines for visual interest.
Witchery Top and Blouse Colours and Patterns
Interesting patterns and bold blouse and top colours, such as pink, makes Witchery a well-known company. Some of the styles shoppers select from include animal print blouses, striped tops and sweaters, lace tops, metallic foiled T-shirts, and spot prints. Witchery creates tops using graphics like palm trees, snake prints, lines, and spots. Embellishments make the blouses pop, such as the metal hardware on a neckline of a T-shirt, sequined sleeves, laser cut details, or lace panels.
Top and Blouse Sizes
Women shopping for Witchery blouses or tops need to ensure they are buying the proper size for the best and most flattering fit. This eliminates frustration and ultimately makes shopping easier. Women should measure their bust, waist, and hips for an accurate assessment of their number and letter size. A soft tape measure works well and provides the best results.
| | | | | |
| --- | --- | --- | --- | --- |
| Number Size | Bust | Hips | Waist | Letter Size |
| | 76 to 78 cm | 84 to 86 cm | 56 to 58 cm | XXS |
| 6 | 79 to 83 cm | 87 to 91 cm | 59 to 63 cm | XXS |
| 8 | 84 to 88 cm | 92 to 96 cm | 64 to 68 cm | XS |
| 10 | 89 to 93 cm | 97 to 101 cm | 69 to 73 cm | S |
| 12 | 94 to 98 cm | 102 to 106 cm | 74 to 78 cm | M |
| 14 | 99 to 103 cm | 107 to 111 cm | 79 to 83 cm | L |
| 16 | 104 to 108 cm | 112 to 116 cm | 84 to 88 cm | XL |
To measure the body properly, women should measure the point around the bust at the fullest point. For the waist measurement, use the narrowest, slimmest part of the waist to get a correct number. For hip measurements, measure the fullest part of the hip, around the fullest thigh portion. Buyers match their measurements against the size chart to see where they fall and which size fits best. For sizes on the borderline, it is best to go up one size for the best fit.
How to Buy Witchery Tops and Blouses on eBay
Witchery blouses are not cheap, but if you look for beautiful peplum blouses, knit tops with studs, leather panel T-shirts, or colour block blouses made by this popular brand on eBay, you choose to pay less and get great deals for tops and blouses. Search blouses and filter by brand, then size and price range or colour for the perfect blouse.
Buying blouses is boring sometimes, but it does not have to be. Witchery creates unique touches for all of its blouses which make the tops stand out, whether it is a simple cotton T-shirt or an embellished, printed button-down blouse. Witchery blouses and tops are functional without being drab, and easily worn for work, cocktails, dinner, or to relax on the weekend.