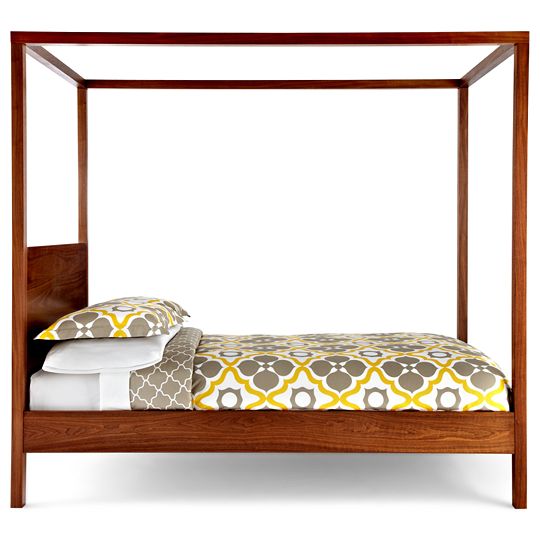 Bed frames are made from a variety of materials, but wood is the most popular. Timber is easy to source, cut, and shape to the desired size. It is also sturdy and long lasting with the proper care. There are a few factors to consider when buying a wooden bed frame. First, the size of the frame must match the mattress and box spring. This is easy to check by looking at the label or taking measurements and comparing them to a standard size charts. Then decide what style of wooden bed frame is best for a room. Some frames are decorative, while others are plain and practical. Wooden bed frames can be bought from bed stores and online at sites like eBay.
Size of Mattress
Wooden bed frames are always produced to be slightly larger in length and width than a standard size mattress and box spring. When looking for a bed frame, it is essential to buy one that is large enough to support the mattress properly.
Manufacturers in Australia produce several sizes of mattress. Four of them are more commonly seen when compared to other sizes: single, full, queen, and king size. Single and full sizes are more popular for children's rooms and guest rooms, while queen and king sizes are more popular in adult bedrooms. Always check the exact dimensions of the mattress and wooden bed frame before attempting to get them into a room.
| | | |
| --- | --- | --- |
| Mattress Size | Dimensions (cm) | Dimensions (in) |
| Single | 91 x 190 | 36 x 74 |
| Full | 140 x 190 | 54 x 74 |
| Queen | 150 x 200 | 60 x 80 |
| King | 180 x 200 | 72 x 80 |
The mattress size should be used as a guide when selecting a wooden bed frame. The exact frame dimensions vary according to design and the manufacturer's specification. Other mattress sizes may be available. Shoppers may be able to find mattresses larger than king size and others for small children may also be available.
Styles of Wooden Bed Frame
Certain shapes and styles of bed frame are more suited to the use of timber as opposed to metal, like brass or iron. These wooden bed frames often feature ornate decoration, and can be ethereal in design or very practical. Some bed frames have additional benefits, like extra storage space, or they can be transformed into a sofa for use during the day.
Sleigh Bed Frame
The sleigh bed has a frame that resembles a classic sleigh with a substantial headboard and footboard, often curved. This type of bed is usually large, and takes up a lot of space in a room because of its design. The heavy frame can support heavier mattresses with the addition of more padding. Most sleigh bed frames are used for queen size or larger mattresses. Sleigh beds are luxurious and statement making furniture.
Platform Bed Frame
The platform bed has a frame with four short legs supporting a wood platform on which the mattress rests. This type of frame rarely requires the use of a box spring to support the mattress. The platform bed is sleek and modern, and typically used for queen size and larger mattresses.
Captain's Bed Frame
The captain's bed is similar to a platform bed, except that it is taller to allow for several drawers underneath. This frame provides valuable extra storage space that can benefit any room, but especially smaller rooms that cannot accommodate separate drawers. The frame can be used for any size of mattress.
Four-Poster Bed Frame
The four-poster bed has a frame featuring four long decorative posts at each corner. The frame takes up a lot of space and is more suited to a larger bedroom. It makes an impressive addition to the home. These frames are typically sturdy and can last for many years, creating a family heirloom. Four-poster bed frames can be used with any size bed from the single up to king size.
Canopy Bed Frame
The canopy bed is an older style of frame that features four tall posts that support a canopy of heavy, decorative fabric. The canopy bed requires a high ceiling and is more suited to larger bedrooms. This style adds a romantic, dramatic flair to the room and is less imposing than a four-poster bed.
Trundle Bed Frame
A trundle bed has a small frame on wheels that is fairly close to the floor. It slides underneath the frame of a larger single or full size bed. This bed is great for sleepovers or bedrooms where buyers want to create space during the day that is used for sleeping at night. Trundle beds are typically sold with the larger bed.
Day Bed Frame
A day bed has a high headboard, footboard, and backboard. It is usually available in single and full sizes. These frames are designed to be used as beds at night and decorated with a lot of large cushions for use as a sofa during the day. Day beds are popular in children's rooms, guest rooms, and small apartments.
Bunk Bed Frame
The bunk bed frame accommodates two beds placed one on top of the other with a short ladder to climb up to the top bunk. This frame is usually made for two single beds. The design of the frame helps to save space in smaller area when it is necessary for the room to be shared. Bunk beds are popular in children's rooms.
Loft Bed Frame
The loft bed is similar to the bunk bed, except that the bottom bunk does not exist. This frame can include an empty platform on the bottom for a built-in desk, small seating area, or additional storage space. This is another design intended to save space and provide more functionality in small rooms. Loft beds are predominantly single and full size.
How to Buy a Wooden Bed Frame on eBay
You can buy a range of styles of wooden bed frame from eBay sellers. These sellers make their frames available at excellent prices when compared to other retailers. Simply search for "wooden bed frame" from any page on the site. If you want to save even more money, look for wooden bed frames in the eBay Deals section. This section is filled with products at a discount or available with free postage and handling.
Local Sellers
As a wooden bed frame is such a large item, remember to factor in freight charges. To make the delivery process easier, it may be a good idea to narrow down your search results of wooden bed frames sold by sellers in your local area. This helps cut down on postage and handling costs and the amount of time it takes to receive the item.
Conclusion
Before buying a wooden bed frame, consider the dimensions of the mattress and the style of the frame. When looking for a bed frame to fit a small room or a child's room, consider those that are just the right size for a single or a full size mattress. Those looking for a wooden bed frame to fit a larger space or to make a big impression, choose a queen or king size mattress. Some wooden bed frames offer additional practical benefits, like the captain's bed with storage space in drawers that slide underneath, the trundle bed that slides under a larger bed, the day bed that can be converted into a sofa, and bunk beds which make use of horizontal space in children's rooms. eBay sellers offer a range of wooden bed frames.