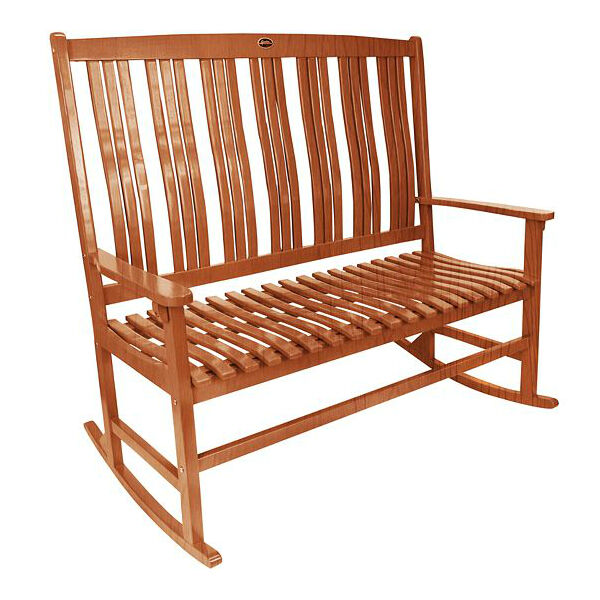 A backyard large enough to accommodate outdoor furniture makes summer that much more enjoyable. With the right furniture, anyone can slip outside and enjoy the sun without having to leave the home. While there are a number of options for outdoor furniture, wooden furniture has consistently been popular. There are a number of reasons for the popularity of wood, including the fact that it weathers the elements fairly well and can be left outdoors even in harsh weather.
When buying wooden outdoor furniture, it is helpful to know how this furniture is built and the kinds of wood that make for better outdoor furniture. It is also helpful to know a bit about different styles of furniture. This make it possible to make an informed decision when buying wooden outdoor furniture, whether one is purchasing online via websites like eBay or at a furniture store.
Construction of Wooden Outdoor Furniture
Experts know that the best outdoor wooden furniture is made from centre-cut hardwood lumber. It is also important that the grain be consistent for a more appealing look. It is necessary that the wood is fastened together properly. This means using fastenings that should not easily corrode or rust when exposed to the elements. For the most part, corrosion-resistant stainless steel is a fine and less expensive choice. Some pieces of wooden outdoor furniture use zinc-plated stainless steel fasteners. It is also helpful that these fasteners come in the form of screws rather than bolts. The reason for this is that screws make it easier to repair a piece of furniture should it become loose.
Types of Wood
There are two main types of wood when it comes to making outdoor furniture: hardwoods and softwoods. While hardwoods are recommended because they wear well and last a long time, softwoods are used because they are easier to work with. Furniture made from softwoods also tends to be more comfortable.
Hardwoods
Hardwoods come from deciduous trees, which drop their leaves each year. For the most part, these trees grow much more slowly than softwoods. The wood from these trees also tends to be darker in colour compared to softwoods. Hardwoods get their name because they have a higher density due to their non-resinous and close-grained structure. They are also strong in terms of compression and are strong both along and across grains.
| | |
| --- | --- |
| Type of Hardwood | Features |
| Redwood | Red in colour; resistant to rot and termites |
| | Extremely popular; can last for decades; tends to be expensive |
| | Red or pink in colour; incredibly durable |
| Shorea | Strong and heavy; can endure years outside |
| Roble | Gold colour; lighter in weight than other hardwoods; not as durable as some hardwoods |
| | Resistant to rot; fairly durable |
It should be noted that many hardwoods, like teak, jarrah, shorea, and eucalyptus require at least an annual application of oil to maintain colour. In the case of eucalyptus, not using oil can eventually cause the wood to change to a silver colour.
Softwoods
Softwoods are known to be much more friendly to woodworkers than hardwoods. However, this comes at a price, as softwoods are not capable of lasting quite as long as hardwoods. Even though some softwoods can last for decades if properly treated, they might last perhaps half as long as furniture made from teak. Softwoods generally come from conifer, or evergreen, trees. These woods are used in home building because they are less expensive than hardwoods and grow faster. Most softwoods are lighter in colour and come with lots of resin, which can make the wood split easily. Softwoods are much easier to burn than hardwoods.
| | |
| --- | --- |
| Type of Softwood | Features |
| | Reddish colour; very aromatic; repels insects |
| | Red-brown colour; very soft |
| Hemlock | Resistant to decay; difficult to paint |
| | Comes in several varieties; resists shrinking and warping |
Even within the world of softwoods, there are variations in softness and durability. Hemlock, for example, is highly durable, mainly due to the fact that it is not resinous.
Types of Outdoor Furniture
There are many options when it comes to types of outdoor furniture. Most types of furniture that are available in metal or plastic are available in wood as well. For the most part, outdoor furniture consists of chairs and tables, and benches that accommodate more than one person are also available.
One example of a popular outdoor chair type is the Adirondack chair. These chairs are incredibly popular and are just right for lounging, allowing the user to sit with feet extended. The chairs also come with armrests, adding another layer of comfort. It is helpful to examine all the types of outdoor furniture available before settling on a specific type to purchase. One should also determine if cushions are needed when purchasing outdoor chairs.
Care and Maintenance of Wooden Outdoor Furniture
It is usually the case that once wooden outdoor furniture is placed outside, it tends to remain there. Some people might choose to bring furniture indoors, particularly if it is made from softwood, for the winter. This, however, is uncommon. For the most part, wooden furniture is subject to the ravages of wind, water, and sun. This has the effect of discolouring the wood and can even cause it to dry and crack. A great way to combat the elements is to care for the wood properly.
As is the case with many hardwoods, applying oil, such as teak oil, on a regular basis can do a lot to keep the wood from deteriorating. It also helps prevent insects from destroying costly furniture. Applying oil can be time consuming, and it is easy to forget to do on a regular basis. For those who wish to spend more money on expensive hardwood furniture, it is a good idea to learn about keeping the furniture well maintained.
How to Buy Wooden Outdoor Furniture on eBay
Outdoor furniture , both as single pieces and in sets, is available on eBay. Sellers from various locations list items for sale. In some cases, the seller may be in the same city or town as the buyer, which means that shipping costs can be reduced.
Once you have determined the kind of wood and features desired in a piece of furniture, it is time to find it on eBay. You can start at the search bar found on any eBay web page. Simple searches, like 'wooden outdoor furniture', can provide a glimpse into the options that are available. More complex searches that include the type of wood and other details can narrow the listings significantly.
When buying items on eBay, it is important to read the product description carefully, especially if the items are in used condition. The product description provides an item's history, including damage it may have sustained. Questions can be asked of sellers via email in order to clear up any concerns.
Conclusion
Wooden outdoor furniture can be a beautiful addition to a backyard or patio. It is even possible that such furniture can potentially last for decades. When buying wooden outdoor patio furniture, it is important to be aware of how the furniture has been constructed. If the metal parts that fasten the wood together are not made of the right material, they can rust and cause damage to the wood. It is also important to learn about the type of wood used in a piece of furniture, as it has an impact on the longevity and cost of the furniture. Finally, it is a good idea to know how one should properly care for wooden outdoor furniture. With its numerous sellers and large product inventories, eBay makes the process of finding new or used wooden outdoor furniture easier.