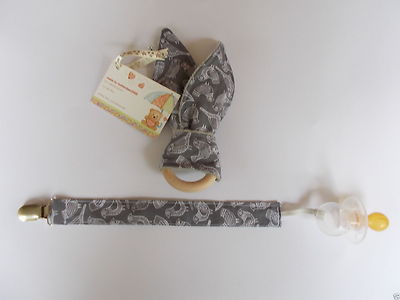 When buying any product for your baby it is best to ensure the item is made in Australia. We all want the best and safest products for our babies, and one way to possibly achieve this is to buy Australian Made.

Many of the overseas products available do not conform to AU Standards and may be unsafe for your baby. There could well be toxins present in wooden teething rings and fabrics.

I recently purchased an item, doona cover, from an Australian website and failed to check where it was made. When I opened the packages the smell was absolutely terrible (smelled like kerosene), and certainly not what I would have expected from a well know retailer of bed linen. If this had been an item for one of my grandchildren it would have gone straight into the bin.

Products for babies should also be tested on little ones before being offered for sale; any items I produce are tested on my own grandchildren so I can offer them to the general public knowing they are safe to use. I also advise parental supervision when using some of my products as we all know that little ones can sometimes do what seems impossible.

Australian crafters take great pride in their work, and items are generally cut and sewn individually, not mass produced.
Price alone should not be the dominating factor when purchasing on the internet; the old adage "you get what you pay for" quite often applies.