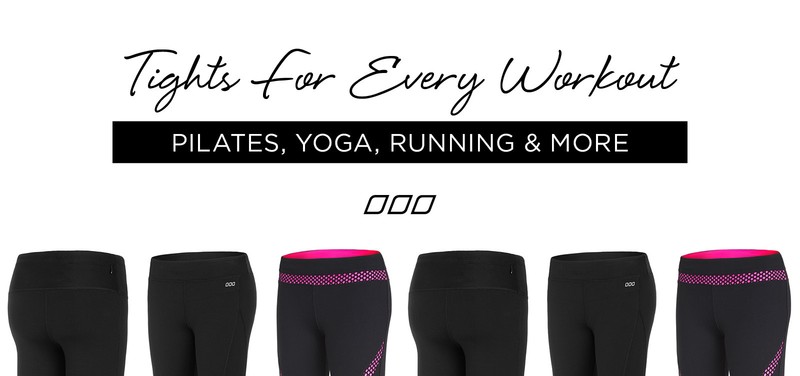 No matter what workout you're tackling, wearing the wrong gear can make the difference between going the extra mile and cutting it short. How do you know what tights to grab when you're heading to a yoga class so you can move through vinyasas with ease? Or what about which tights to throw on to support your quads while getting through 50 burpees on today's WOD? Well you're in luck! We've created this leggings guide with the best tights for every workout so you know exactly what to wear for any moves you're making.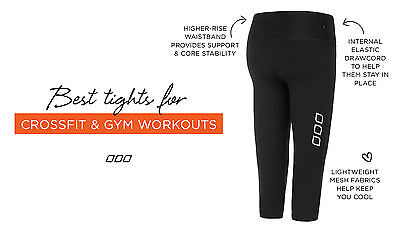 WORKOUT TIGHTS FOR THE GYM OR CROSSFIT
We are absolutely in love with the core stability workout tights! These are our go-to workout tights for burpees, squats and lunges, because they remind us to engage our abs to support our lower back. The higher-rise and drawcord helps them stay in place whether we are sprinting ahead or jumping up and down. Because we love to work our butts off to break a sweat, we love having the lightweight mesh and technical fabrics that wick moisture away quickly, keeping us cool and dry.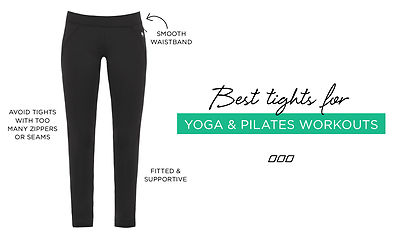 WORKOUT TIGHTS FOR YOGA OR PILATES
The last thing we want to be worrying about during our yoga or pilates class is being self-conscious about our workout wear (It totally messes with our zen!). Our rule of thumb here is to keep it simple (avoid tights with too many zipper or seams) with a basic workout tight that is fitted and supportive with a smooth waistband.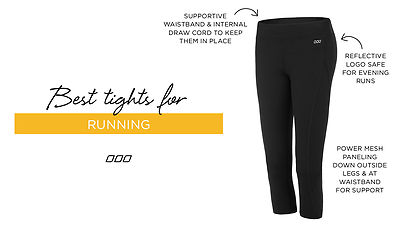 WORKOUT TIGHTS FOR RUNNING
When we are out running and find ourselves constantly adjusting and pulling up our running tights every few strides, it can sometimes make us want to quit early (and girl, we don't want none of that!). Wearing a run tight with a supportive waistband and internal draw cord is uber important for us when running, because it helps us pay attention to our form and breathing instead of how frustrating our pants are.

We also look for run tights made of a compression fabric with supportive seams to aid muscle recovery, reduce fatigue and stimulate blood circulation, all of which help give us a boost during and after our run.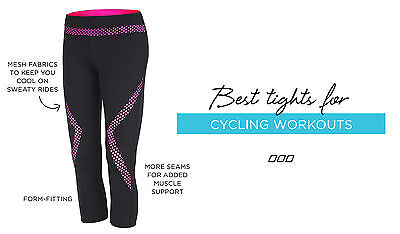 WORKOUT TIGHTS FOR CYCLING
Whether we're in a spin class or out on a long cycle, loose fitting pants can get caught in our spokes and cause a nasty spill (we've learned that the hard way). To play it safe, we choose a tight that is form-fitting, but not restricting to our movement since our legs are constantly in motion when spinning. Because we know we will be working our legs super hard, we opt for a compression tight to aid muscle support and help with workout recovery.