World F1 Champions
This is one of many illustrated classic motor racing guides I've created for the community. I hope you enjoy it. If you wish to find out more about the classic motor racing art featured in this guide please click here.
Nigel Mansell & Ayrton Senna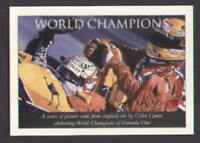 Nigel Mansell and Ayrton Senna entertained F1 fans from the mid-1980s to the early-1990s, both individually, and in head to head racing. Senna's three World Championships and Mansell's consecutive F1 Championship and Indycar title are testaments to the skill and passion of two of motor racings greatest characters. During the 1991 British Grand Prix Ayrton Senna ran out of fuel and was given a lift back to the pits by the victorious Nigel Mansell.
Phil Hill
In 1958 Phil Hill was brought into the Ferrari Grand Prix team, but it was not until the 1961 season, armed with Ferrari's first rear-engined car, that his obvious talent was unleashed. In the potent "Shark Nose" Ferrari, Hill's season became a straightforward battle with team-mate Count Wolfgang Von Trips, with Von Trips just ahead on points at the penultimate Grand Prix at Monza. A clash with Jim Clark, early in the race, resulted in the tragic death of Von Trips and with Hill going on to victory, he gained the World Championship in the most unfortunate of circumstances.
Graham Hill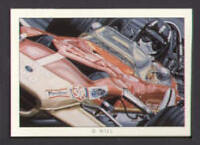 Graham Hill won two World Championships during his distinguished career. In 1962, driving for BRM, he beat Lotus's Jim Clark to the world title in the last race of the season and , in 1968, in spite of the death of his then team-mate, Jim Clark, he brought the World Championship to the Lotus team. He made the Monaco Grand Prix his own with five victories at the famous street circuit.
James Hunt

James Simon Wallis Hunt was one of the most controversial of all World Champions. His extrovert manner and disregard for convention alienated some enthusiasts, but on his day he could drive with great determination and ability. After winning his Grand Prix spurs with Hesketh, Hunt gained a drive with McLaren in 1976, and following an extraordinary season of victories, disqualifications (and one reinstatement), he clinched the world title in the last race at the Mount Fuji circuit in Japan.
Nigel Mansell
1992 saw the Williams/Renault, in the hands of Britain's Nigel Mansell, take complete control of the 1992 Formula One World Championship. His famous victory at the British Grand Prix was memorable when he ran out of fuel on his victory lap and was engulfed by hundreds of fans. Nigel's victory in Portugal that year gave him a record nine victories in one season.
Ayrton Senna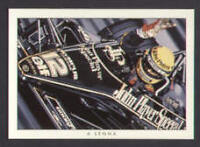 A great victory on the rain soaked track at Estoril in 1985 was the beginning of the legendary career of arguably the greatest racing driver of all time. The sight of the famous yellow helmet in the well-loved black and gold Lotus, is one that is fixed in the memory of motor racing fans around the world.
Mika Hakkinen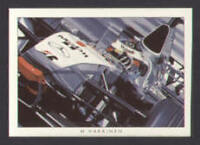 The 1999 F1 World Championship seemed to be Mika Hakkinen's from mid-season when Michael Schumacher's unfortunate accident at the British Grand Prix, put him out of contention. Ferrari's Eddie Irvine had other ideas however, but after some thrilling racing in the second half of the season, Mika's tears of frustration turned to tears of joy after a much-deserved victory at Suzuka, Japan gave him his second consecutive world title.
Thank you for reading my guide and I hope you found it interesting!