Ford XR Car Models
Ford XR Models 1980-1989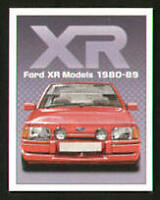 This is one of many illustrated classic car guides I've created for the community. I hope you enjoy it. If you wish to find out more about the classic Ford XR car model art featured in this guide please click here.
This guide celebrates Ford's famous XR models of the early to mid-Eighties, from the XR3, the original high-performance version of the front-wheel drive Escort, to the Sierra XR4x4, Ford's first 4wd production car in Europe.
Ford Escort XR3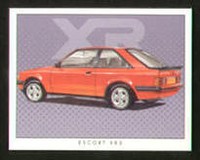 The high-performance version of the 1980 front-wheel drive Escort. Available only with carburated engine, initially with four-speed gearbox, but for most of 1982 made with five-speed replacement.
Ford Fiesta XR2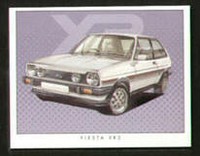 The original Fiesta XR provided "Kent" crossflow 1.6-litre engine with improved braking, suspension and interior. Four-speeds only. Cars with similar specifications to what became XR2 were first offered as a UK racing package in 1980.
Ford Escort XR3i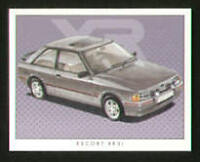 Three-door hatchback successor to the original 4 and 5-speed XR3 with fuel injection rather than carburated CVH engine. The XR3i placed ford firmly into the growing European "hot hatch" market, helping Escort overtake Cortina as Britain's best selling car.
Ford Sierra XR4i
Conceived alongside the rest of the September 1982 Sierra range, the XR4i combined 2.8-litre V6 with fuel injection and Ford five-speed gearbox within a unique biplane-winged three-door body. Rear drive and independent rear suspension. Cd 0.32 claimed for modified body.
Ford Fiesta XR2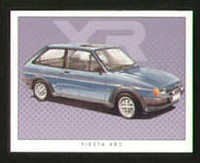 The second-generation XR2 brought important benefits, including the 96bhp former XR3 engine of CVH type and a standard five-speed gearbox, also of Escort extraction although housed in a Fiesta casing. A more refined car all-round than its predecessor.
Ford Sierra XR4x4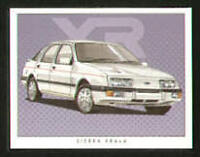 Ford of Europe's first 4-wheel-drive production car, with five-door body replacing three-door body "biplane" XR4i on the UK market. Available in three-door body on the Continent, and also as two-wheel drive.
Thank you for reading my guide and I hope you found it interesting!