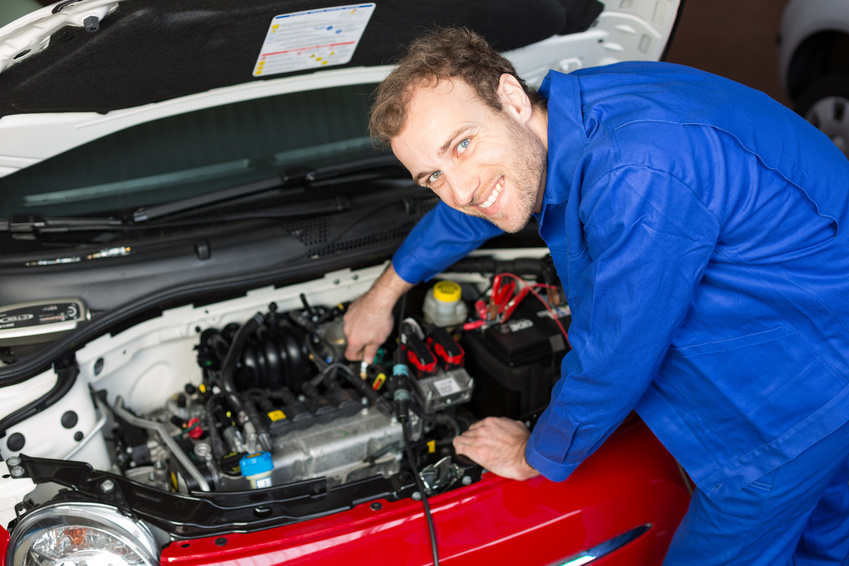 One of the most popular ways to improve a vehicle's look and function through aftermarket parts and accessories is through using a xenon light conversion kit. Helping drivers to see better at night while simultaneously upgrading the appearance of their car, truck, or 4x4, xenon lights, which are also called high-intensity discharge lights (HID) are not one size fits all.
Rather, buyers need to consider four separate components of these lights before committing to a purchase. This includes the colour of the lights desired, the type of xenon bulbs to get, which lights best fit the vehicle, and the relative quality of the lights available for purchase. Buyers must then consider where to purchase a xenon light conversion kit, including reviewing the benefits of shopping with eBay or at brick-and-mortar stores.
Understanding Xenon or HID Lights
Most cars, especially those manufactured before 2002, are standardly outfitted with halogen bulbs. These bulbs, though effective in well-lit areas, often prove too dim when travelling in the country or in other places where outside light sources are lacking. For this reason, many vehicle owners, and particularly those who live outside of city limits, choose to upgrade their car to brighter bulbs known as HID lights.
These lights use xenon gas along with an arc of electricity to produce illumination that can be up to three times as bright as typical halogen lamps. As a result, these lights are often referred to as xenon lights; the terms are interchangeable. Therefore, when shopping for this particular headlamp upgrade, make sure to search for HID light conversion kits as well.
Points to Consider When Buying Xenon Lights
There are four basic points that all buyers need to consider and match up with their needs before choosing to upgrade to xenon lights. Some of these points are a personal choice, such as colour, while others, the type of bulb and like fit, are already dictated. In order to avoid the hassle of returns or dissatisfaction after purchase, carefully review each of these points before beginning to search for a xenon light conversion kit.
Colour of Lights
The first point that buyers should consider is the colour of the bulbs that they wish to buy. Unlike halogen bulbs which exclusively emit a yellowish light, xenon bulbs actually emit a different coloured light, depending on their temperature or Kelvin rating, or 'K'. The table below describes the different temperatures and resulting colours that are generally available on the market.
| | |
| --- | --- |
| Temperature (Kelvin) | Bulb Colour |
| | Yellow |
| 5000K | White/Grey |
| 6000K | Blue-Grey |
| 8000K | Blue |
| 10000K | Green |
| 12000K | Purple |
The light colours and resulting Kelvin temperatures above provide a basic snapshot of what buyers can expect to find when searching for a xenon light conversion kit. However, choosing which colour light may be a bit more complicated than simply preference. In fact, some colours of xenon bulbs are not considered 'street legal'. That is to say that drivers can get in trouble if they are caught with certain grades of bulbs in certain areas. Therefore, before committing to any purchase it is important to check the laws of the area to make sure that the bulbs comply with local ordinances.
Types of Bulbs
The next point to look at when upgrading to HID lights that needs to be considered is the type of bulb that is able to fit into the car or truck. There are many different sizes and shapes of headlamp bulbs that fit into certain car models, and the new HID bulbs must be of the same shape and size. Therefore, buyers should check the details of their current lighting system before moving on to the next step.
Proper Fit
In addition to the general type and shape of bulbs that are needed, it is also important to evaluate the proper fit of xenon bulbs as it relates to the vehicle itself. Though many older cars may be perfectly fine using standard xenon light conversion kits, newer or higher priced models often require special additions. These cars may require the use of advanced xenon light conversion kits which contain additional hardware or other materials that allow buyers to easily install the new lights.
Quality
The final point to consider when shopping for xenon bulbs is the quality of the lights and kit that is being purchased. Obviously, higher quality bulbs mean that the cost of the kit increases, but there are several compelling reasons to increase the budget when looking to make this upgrade.
Unlike halogen bulbs, xenon bulbs emit ultraviolet or UV light. UV light, if not properly accounted for, can damage the casing of the headlight itself, leading to additional costs and problems down the road. It is important to look for xenon bulbs that use high-quality glass such as Philips UV quartz glass, which is designed to neutralise the UV light and preserve the integrity of the headlamp itself. Otherwise the light is likely to turn yellow and potentially crack. This not only impacts the colour of the xenon light but also the performance of the headlamp in its main duty: lighting the road in front of the vehicle.
Contents of a Xenon Light Conversion Kit
Whether it is labelled a xenon light conversion kit or an HID light conversion kit, the typical contents of this purchase are pretty much the same. After considering each of the points outlined above, buyers should match their needs to a particular product. Each kit contains two HID or xenon bulbs, one for each headlamp, two ballasts for powering the bulbs, and all the hardware needed to install the new lights, including wiring. Optionally, kits may include a relay harness which can be used to mount the new ballast to the car's existing harness. If this is not included and the vehicle's current harness cannot supply the power needed to the ballast, relay harnesses can be purchased separately.
In addition, buyers who are new to automobile upgrades may also want to ask about what automotive tools are needed to install the lights. Often sellers provide this information in online listings, or else tool needs are likely to be outlined on the kit's package.
How to Buy a Xenon Light Conversion Kit on eBay
Choosing to buy a xenon light conversion kit on eBay is a great way to save time and money. The searching process is simple and eBay provides great deals and tools to make buying easy. Users who are new to the eBay experience can quickly register for an account as well as get signed up with PayPal to streamline the payment and post process.
From there, searching can begin on any eBay page by entering keywords into the general search bar. Entering general terms such as "xenon light conversion kit" yields thousands of results, therefore buyers can either use more specific terms using make or model, such as "xenon light conversion kit Audi" or else employ the limiters presented by eBay to narrow results by price, brand, or car model.
Conclusion
Making an upgrade to a vehicle through the use of a xenon light conversion kit is a great way to improve both aesthetics and function in one, easy move. However, there are several aspects of making this upgrade that buyers must consider before committing to a purchase.
This includes deciding on the colour of xenon lights to buy, making sure they are the right size and fit for the car in question, and finally, assessing the quality of the light kits available, paying close attention to the long-term impact of low-quality xenon bulbs. Once ready to make a purchase, eBay is a great spot to find xenon light conversion kits for all sorts of makes and models of cars, offering buyers an easy and convenient way to make this simple upgrade.
Xenon Light Conversion Kit|Vehicle Accessory|HID Light|Xenon Light|Xenon Bulb