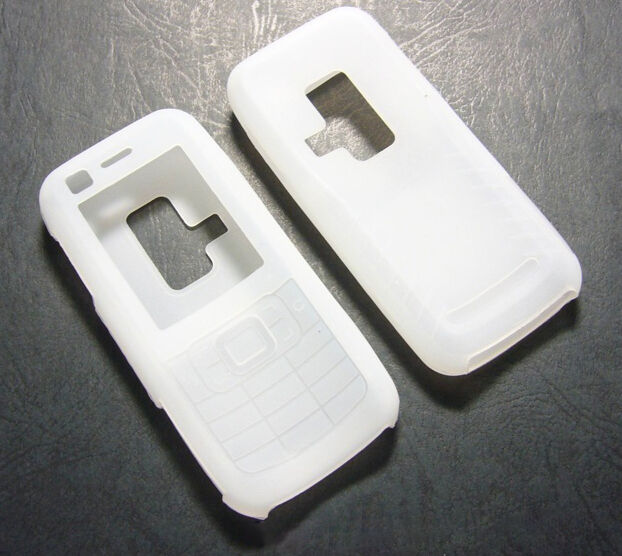 The Nokia 6120 is a smartphone that utilises the Symbian operating system. This device is favoured by businessmen due to its functionality and helpful features such as a front mounted camera, which allows for videophone calls. The following guide shall examine in detail the various accessories that can be bought for the phone. The guide will then explain how to locate and purchase these accessories on eBay.
Nokia 6120 Accessories
There is a large range of accessories available for use with the Nokia 6120. Some of these are official products from Nokia while others are made by companies who specialise in universal accessories for mobile phones and smartphones. This will have an influence on the price, and the products made by Nokia will generally be more expensive. However, this does not mean that these products are superior, and it is advised all buyers to spend some time researching into accessories they are considering buying. Customer reviews often give honest and accurate information about a products quality and efficiency. Buyers should read a few reviews, as this will give them a better understanding of the functions and features of an accessory.
Cases
People buy cases for their Nokia 6120 for protective or aesthetic purposes, or both. Protective cases can be made from a number of materials, and are available in soft and hard forms. Soft protective cases tend to be made from silicone gel or rubber, and are excellent at keeping the device safe from scratches, dents and damage that may result from the device being dropped. Soft protective cases fit snugly around the body of the device. Materials used to make harder cases include plastic and steel. Cases are also bought for their aesthetic value and there is a multitude of colours, styles and designs cases can be bought in. It's also possible to buy waterproof cases that will keep the phone safe from water damage if the user is in bad weather or swimming in the sea or a pool.
Chargers
Although all mobile and smartphones are sold with chargers, buyers often purchase new or alternative devices to charge their phone with. These include travel chargers that can connect to a variety of power sources and car chargers that can be used to power the phone whilst on the move. USB connectors allow the user to charge their phone through a computer or laptop. Battery chargers can be used when there is no electrical main nearby. If there are a number of different mobile phones used in the buyer's household then it may be a good idea to purchase a universal mobile charger, which is capable of charging a variety of devices. It is advised buyers to check the required current of their phone's battery and compare this to that of any chargers they are considering buying.
Car Holder
A car holder is a must have for any car owners, and will help prevent unnecessary accidents from occurring. This accessory consists of a cradle in which the 6120 is kept, and a small amplifier that projects the phone call. A car holder ensures safe driving whilst allowing the driver to make and receive phone calls. Car holders can also be used to boost the signal in bad areas, and buyers interested in this should look for vehicle mobile phone repeaters .
Headphones and Speakers
Buyers have a large selection of headphones to choose from. They can go with standard in-ear headphones that have a 3.5mm jack, or Bluetooth supporting wireless over-ear headphones. Buyers may also be interested in searching for headphones that incorporate hands free technology. As with the headphones buyers have a large selection of speakers to select from, and multiple ways the speakers can be connected to the device. Always check the description box on the item page for details regarding connectivity and compatibility.
Searching for Nokia 6120 Accessories on eBay
It is recommended that all buyers use eBay for their smartphone needs as the site has a large selection of phones and smartphone accessories for sale at very affordable prices. The first thing buyers will need to do is head to the eBay homepage, located at eBay.com.au. Once the homepage has loaded,, click on the Mobile Phones & Accessories link that can be found in theElectronics tab. When this has loaded click on the Mobile Accessories link, and then the For Nokia filter found under the Compatible Brand heading in the categories table. Buyers should use the accessory categories list on the left, and then enter name of the desired product into the search bar e.g. Nokia 6120 Headphones.
It is advised buyers to visit eBay Deals before making any purchases. This is a section of the eBay website that contains a large number of products for sale at reduced prices. The stock is constantly being updated and buyers may find a suitable accessory for sale here at a very low price. To access the relevant page first click on the Deals link found at the top of every page, and then theMobile Phone Accessories link in the Electronics tab.
Conclusion
There are a large number of accessories that can be used with the Nokia 6120, and these range from protective cases to headphones and speakers. Buyers should spend some time reading reviews of any products they are considering buying, as customer reviews tend to give accurate descriptions of the products quality and functions. It is also advised the buyer to check eBay Deals for mobile phone accessories on special offer as this section of the site is constantly receiving new stock. Remember to check the description box on the item page for information regarding connectivity and compatibility.