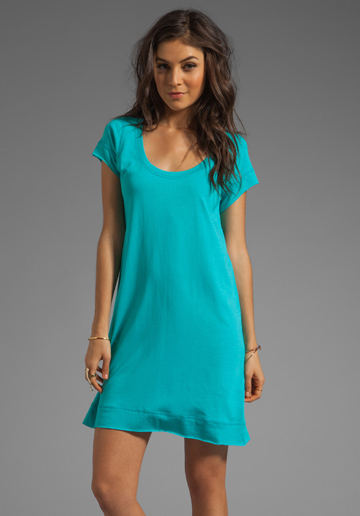 When buying dresses , especially when looking for bargains, keep in mind certain factors, including dress size, body shape, quality, and cost. While the above factors all rank high in importance, dress cost plays a large part in whether a shopper buys a particular dress or decides to go with a less costly alternative. The decision to buy a dress relies in part on the income of the shopper. 20-somethings need to consider cost , mainly because most do not have big budgets to work with, or wish to remain frugal when shopping to save money. When buying bargain dresses on eBay, compare items and only buy those that fit within your predetermined budget.
What to Look for When Buying Bargain Dresses
Young shoppers can get the dresses they want while still remaining within budget. When buying a bargain dress, make sure to keep in mind the following factors.
Measuring for Dress Size
One of the biggest concerns when buying any item of clothing includes taking size measurements. This involves correctly measuring bust and waist size, in addition to deciding on dress length. This way, dress wearers assure they get the dress they want in a size that fits them perfectly. Measurements for the hips to the calves and hips to the knees could also come in handy when determining dress length.
| | | | |
| --- | --- | --- | --- |
| Size | Bust (cm) | Waist (cm) | Hips (cm) |
| | 76 | 58 | 83.5 |
| 6 | 78.5 | 60.5 | 86 |
| 8 | 81 | 63 | 88.5 |
| 10 | 86 | 68 | 93.5 |
| 12 | 91 | 73 | 98.5 |
| 14 | 96 | 78 | 103.5 |
| 16 | 101 | 83 | 108.5 |
| 18 | 108.5 | 90.5 | 116 |
| 20 | 116 | 98 | 123.5 |
| 22 | 122 | 104 | 129.5 |
| 24 | 128 | 110 | 135.5 |
Buying clothing in-store presents a fairly easy routine, as shoppers can try on the articles. Shopping online prohibits shoppers from trying on the item before purchasing it, but one can mitigate this by taking correct measurements at home. It is helpful to shop for brands online that run true to size. Or, one can try on clothes inside a local store, then shop for their correct size online.
Vintage Dresses
Consider that vintage dresses tends to fit tighter than modern articles, mainly due to the fact that most vintage clothing wearers had their clothing tailored to fit. This leads to vintage clothing either fitting extremely well or not at all. Keep this in mind when shopping for bargain vintage dresses.
Keep Body Shape in Mind
Body shape is an additional important factor when buying a bargain dress. Look for dresses appropriate to your body type while comparing clothing. This way you can assure that any dress you buy looks good on your particular shape. Shape differences include hourglass, tall and thin, petite, apple, pear, and full figure.
Ask Questions
The best way to determine if you should proceed with an online purchase is to ask sellers questions. You can do this by utilising the Ask a Question link available on each listing page. Even looking at photos may not allow you to determine the quality of the dress. In these instances, asking the seller questions about quality provides one of the only ways to determine the state of the dress. Top sellers strive to provide quick, yet thorough answers to any questions asked of them, so do not hesitate to contact the seller.
Dress Quality
Dress quality represents the best way to determine whether you want a particular dress or not. When buying dresses in a physical store, you have the option of trying items on to see if they fit. When purchasing online, you have to rely on the accuracy of any photos provided and the description of the item by the seller. Closely inspect the pictures provided for any items you are interested in before making a purchase. As stated in the previous section, ask sellers any questions you have by using the Ask a Question link on each item page.
Dress Cost
Dress cost represents the most important consideration when buying a bargain dress. Shoppers have a few more choices than just new or used items. These include new with tags , new without tags , new with defects , and pre-owned dresses . The most costly of course include the new with tags, followed in order by the other two categories, with pre-owned being less costly. Peruse all categories when looking to find bargain dresses that fit within their budgets.
Other Dress Considerations
Other considerations to bear in mind when looking for bargain dresses include dress material, colour, and brand. The following sections provide information on these factors.
Dress Material
Dress material can range from cotton, one of the most popular, to polyester, as well as a wide variety of other materials. The material used in making a dress depends in large part on its purpose. This includes the aforementioned cotton, used for everyday dress wear, and silk, used in the construction of elegant nightgowns for a more formal setting.
Dress Colour
Dress colour plays an important role in the fashion sense of the wearer and the effect they want to achieve. This ranges from metallics for a more modern look or more earthy tones, such as greens, browns, and blacks.
Buying Bargain Dresses on eBay Deals
Other areas to find bargain dresses include the eBay Deals site. Once there, you can find a variety of bargain dresses to suit any budget. Make sure to check back often to see what new items have become available.
Finding Bargain Dresses on eBay
Shopping for bargain dresses for 20-somethings on eBay is easy. By following some simple guidelines, you have no trouble finding dresses that fit within budget. This includes ensuring that any dress bought fits. To find a listing of dresses, enter keywords into the search bar located on each eBay page. This brings up a list of categories from which you can further narrow down your choices according to dress type, size, and a variety of other factors. While shopping for bargain dresses, you can find a wide selection available on eBay.