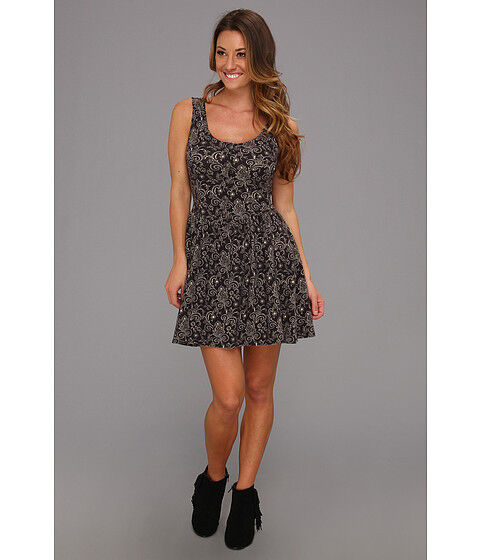 Most women want to look good, but few can afford to buy just anything. For most people, price is definitely a consideration when going shopping. However, price is no barrier to wearing the latest styles, as long as the buyer gets a bit creative. Most of the time, finding an affordable dress requires only looking for low-cost alternatives of popular styles or shopping for second-hand dresses. While some styles of dress, such as wedding dresses, are a subject all their own, most of the tricks for finding an affordable dress are still the same as for any dress.
Bargain Dresses
There is one aspect of the cost of a dress that few people pay attention to: the cost of its care. Especially when considering dresses for everyday wear or professional wear, buyers should remember that the cost of cleaning can add up over time. Buying a dry-clean only dress could get expensive.
Dress Fit and Size
Buying a bargain dress begins with choosing a dress, and the first consideration for dress shopping is that the dress look and feel good to wear. One of the reasons celebrities look so good in their clothes is that they can afford to have clothes either custom made or professionally tailored. People come in all shapes and sizes, so the ready-to-wear clothes on store shelves are usually the wrong shape for the vast majority of shoppers. While tailoring might be out of a shopper's price range, buying the right size is not, and can help a lot. Many people do not actually know their proper size and have been wearing the wrong size by mistake.
Some women wear the wrong size on purpose because they are self-conscious and wish to be smaller. But smaller clothing cannot make a woman shrink, and clothes of the wrong size are never flattering. Even shapewear cannot really make a woman smaller than she is without cutting off her circulation and even breathing. Shapewear smoothes and shapes only.
Size Charts
Even though dress sizes might sound the same from one brand to the next, the same number can mean radically different sizes from one company to the next. Shoppers should always use a size chart that the manufacturer provides, to be sure of getting the right size.
| | | | |
| --- | --- | --- | --- |
| Size | Bust (cm) | Waist (cm) | Hips (cm) |
| | 76 | 58 | 83.5 |
| 6 | 78.5 | 60.5 | 86 |
| 8 | 81 | 63 | 88.5 |
| 10 | 86 | 68 | 93.5 |
| 12 | 91 | 73 | 98.5 |
| 14 | 96 | 78 | 103.5 |
| 16 | 101 | 83 | 108.5 |
| 18 | 108.5 | 90.5 | 116 |
| 20 | 116 | 98 | 123.5 |
| 22 | 122 | 104 | 129.5 |
| 24 | 128 | 110 | 135.5 |
Measuring properly is important. Shoppers should measure the bust and the hips where they are widest. Next, they should measure the waist at the narrowest part of the natural waist.
Getting a Dress for Less
The first step for this method is to forget about money and find the idealdress. Buyers can look in magazines, fashion blogs, and fall in love with a look. Sometimes it is possible to find the exact same look for less, thanks to steep discounts and bargain fashion lines. More often this ideal dress is just for inspiration. Buyers should consider what makes it work. They should consider colour, pattern, even accessories, and then look for a different dress that has the same great qualities. For example, if a buyer really likes the full, flowy skirt and vibrant blue colour of a vintage silk dress, maybe a modern blue cotton maxi dress can work instead. Many people never stop to think why they like what they like, and so they get frustrated if they cannot find the exact right dress. Looking instead for a dress that is just attractive in the same way makes a shopper much more likely to find a match.
Buying Used Dresses
The only real issue with buying used clothes is the fact that condition is uncertain. Aside from the possibility of tears or marks that the seller could have missed, clothing gradually weakens with use. Damaged fabric or loosened seams might not be obvious, but they shorten the life of the dress. The solution is to do a detailed inspection before purchase or, if buying online, talk to the seller about the condition of the dress and make sure the seller has a good return policy.
Some people worry that buying used dresses or other clothing is unhygienic. There is really no cause for concern, since most people wash their things before selling them and the buyer can always wash the dress again just to be sure. Soap and hot water disinfect clothing quite well.
How to Buy Bargain Dresses on eBay
eBay has a good selection of both new and used dresses of virtually any style and price range. To browse the listings, start with a basic search for dresses, and then narrow down the options as needed by size, style, condition, and other characteristics. To look for something specific, use the Advanced Search feature to focus on a specific style, colour, and brand. eBay Deals lists the best prices of the day in any given category, and is a great place to try browsing as well. The seller can answer any questions about a listing; just use the contact link on his or her profile page.