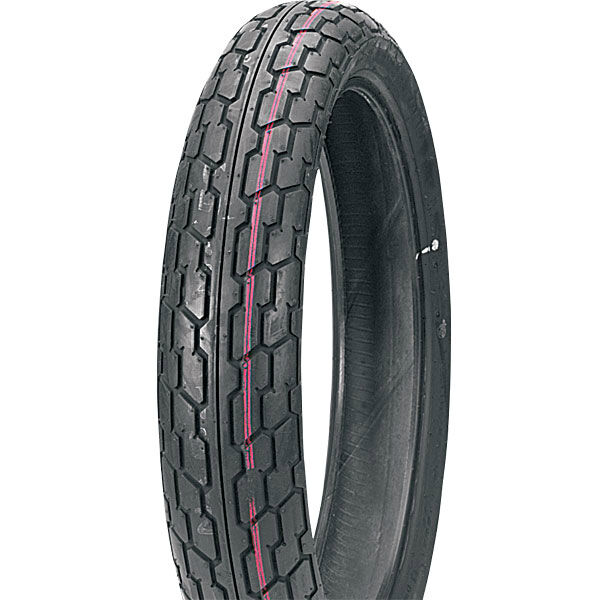 When it comes to finding tyres for your motorbike, it is almost always hard to beat the quality offered by the Bridgestone line. There is a wide selection of Bridgestone tyres available on the market to suit almost any buyer's need or taste. Since the needs of the rider are different depending on the manner in which the motorbike is used, Bridgestone has accounted for this factor by creating various models which are ideally suited for a variety of conditions and terrains.
Bridgestone motorbike tyres are found at motorbike shops or online at eBay. Each model has special features and characteristics that make it more versatile to both the motorbike and the rider, and becoming familiar with these aspects helps make the buying process easier.
Types of Bridgestone Motorbike Tyres
Finding the right tyres for a motorbike is important when it comes to the overall performance and handling while riding. Motorbike tyres are ones that are specially designed to handle a variety of terrains and road conditions. Not all tyres for this use are designed the same, so it is important to become familiar with the various features and characteristics in order to find one that remains durable and long lasting. Bridgestone offers several different types of motorbike tyres to choose from to help meet these needs.
Battlax Slicks
The Battlax Slicks model comes in a variety of styles to choose from that include soft fronts, medium fronts, and super soft front styles, which is a common characteristic used in constructing racing tyres. Many of these models have special street-tuned designs that make them ideal for use on dry pavement and other terrains. The most notable characteristic of this tyre is the smooth surface which has little to no knobby tread.
BT-003 Race
Specifically designed with the need of racers in mind, the BT-003 Race model is race motorbike tyre offered by Bridgestone. This particular line includes tyre models with soft, medium, and hard fronts. This style of tyre is constructed using a technology called MotoGP, which helps give the tyre an extremely strong grip. This type of tyre is ideal for use on racing circuits with dry conditions.
BT-003 Racing Street
Geared toward racing, the BT-003 Racing Street Bridgestone motorcycle tyre is a model which is also commonly known as the BT003 RS. This tyre features a super strong grip that makes it ideal for racing. The MotoGP technology that is incorporated into the tyre is designed to help the rider handle tight corners at quicker speeds without becoming unstable.
This particular model is the predecessor of the BT-002 RS and the BT-090. The BT-003 RS tyres are constructed using a special three-layer compound (3LC), which allows them to wear more evenly. The tread is fashioned into grooves that are shaped into an S pattern, which improves the grip of the front tyre while braking and increases traction on the back tyre.
BT-016 Sport Street
Intuitively designed for sport and street use, the BT-016 Sport Street model is another high-quality motorbike tyre that is constructed from a multi-compound material that features a tubeless design. This material is derived from the special MotoGP technology which enables the tyres to grip the road strongly and remain secure. Because of this technology that is used, these tyres also are able to help the bike brake better and take on even the most aggressive corners with ease. Since the tyre profiles are designed using advanced technological features, the grip is improved by increasing the lateral stiffness to its maximum capacity.
The design of this particular Bridgestone tyre is one that also incorporates features that enable the bike to brake better, and the tread design also reduces noise emissions. The convex tyre shape allows the bike to manoeuvre easier around tight corners in a quicker and more stable fashion than other many other brands of similar tyres, even at extreme lean angles.
BT-023 Sport Touring
Bridgestone also manufactures the BT-023 model tyre, which is considered to be a sport and touring classification model. This particular tyre is designed to be long lasting, because it handles normal wear and tear as much as 30 per cent better than other types of tyres, such as the BT-021 model. The increased gripping capability makes this tyre ideal for sport and touring purposes because of the tread pattern and the type of compound that is used in creating the tread.
It offers excellent performance and handling on wet surfaces which makes cornering much easier and safer as well. The Bridgestone BT-023 Sport Touring tyre offers great control while steering at high cruise speeds, and the handling consistency between touring and sport modes remains the same. The way that the tyre pattern is designed not only reduces shock to make the ride more comfortable, but it reduces the noise emitted as well.
R-10 Race
Another tyre model made by Bridgestone in the Sport Touring family is the R-10 Race model. This model is one that has a hard front which makes it ideal for travelling over rough terrains when necessary. Many people who race their motorbikes prefer this particular model of tyre because it has a tread pattern that allows it to handle more efficiently on a various surfaces. This tyre is also better able to handle shock and heavier load weights without deflection than other types of tyres within the same genre. The design and compound used in the construction of this model allows it to be very stable and durable.
Summary
It is important that consumers have a complete understanding of all the types of Bridgestone tyres available. This ensures they can make an informed choice before they purchase new tyres for their motorbike. This chart summarises the types of Bridgestone tyres available and the benefits.
Bridgestone Tyre Model

Benefits

Has a smooth surface

Available in a range of styles

Great for dry surfaces

BT-003 Race

Designed for racing

Good grip

Great in dry conditions

BT-003 Racing Street

Used for racing

Strong grip

Can handle tight corners at top speed

Tyres have lateral stiffness for greater grip

BT-016 Sport Street

Versatile tyre

Made from a multi-compound material

Good traction

Better braking

Aggressive cornering

BT-023 Sport Touring

Excellent wet handling

Good traction

Durable

Long lifespan

Stable

Heavy load-bearing

R-10 Race

Shock-absorbing

Heavy load-bearing

Versatile

Multi-terrain

Hard-fronted
Using the chart above consumers can find the Bridgestone tyres that best suit their motorcycling needs. Shoppers should tyres that are within their budget and provide the level of handling required for their riding style and terrain needs.
How to Buy
Shopping on eBay for items like motorbike tyres is the great choice for people who desire a vast array of choices. Since there are many individuals who sell their merchandise on this website, like Bridgestone tyres, there is also a wider price range to choose from as well. Locating items is an easy process that is accomplished by entering keywords into the search box located on any eBay web page.
Great tyres are essential for motorbikes, especially when used for activities like racing. There are many great deals on Bridgestone motorbike tyre models ideal for racing, touring, and street use. The tread patterns and composition of the tyre helps to determine how the bike performs and handles in a variety of conditions, and should be considered when shopping for Bridgestone motorbike tyres.