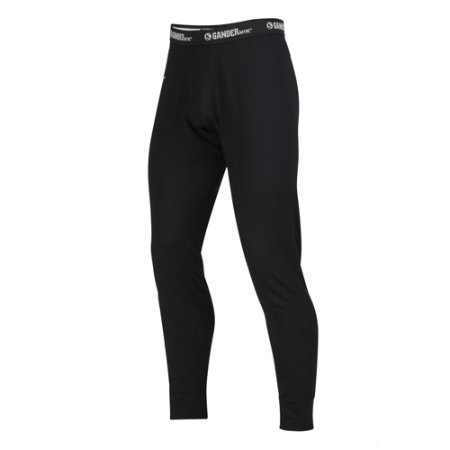 Compression pants are a modern alternative to the jockstrap. They look far more stylish and are a popular choice for men of all ages. It's easy to find a range of compression sportswear from longer pants to shorts online, and websites such as eBay usually have a wide range available to choose from. Compression pants are popular with those participating in running, boxing, cycling, martial arts and baseball as well as a wide range of other sports.
What are Compression Pants?
Compression Pants are stretchy pants that are usually made from spandex or include a degree of spandex in the material. They can be full-length but are more commonly mid-thigh length, and are designed to provide a number of benefits to the wearer. They wick moisture away from the skin, preventing rashes and chafing, and help to keep muscles warm, preventing muscle fatigue and strain. Popular brands of men's compression pants including Nike, Under Armour and Gear can be found online on websites such as eBay.
Why Buy Compression Pants?
Compression pants are a great choice for any athlete looking to improve their performance. The more comfortable the sportswear, the more the individual will be able to focus on their sport of choice. Because compression pants are made from a stretchy material and designed to mould to the shape of the body, they are extremely comfortable, and most have smooth seams to prevent rubbing. Their fabric is specifically designed to wick moisture away from the body, meaning that rashes and chafing are prevented. Cyclists in particular wear compression pants whilst training for this reason. Those participating in sports such as baseball can even find compression pants with extra padding on the hips for protection when sliding.
Compression pants help to increase blood flow and circulation, which means muscles are less prone to strain and injury during a workout. Runners invest in longer length compression pants to protect their thigh and calf muscles whilst training, and compression pants from brands such as Nike are ideal to be worn whilst cycling, running or taking part in other sports.
Compression Pants Features and Benefits
Different styles of compression pants are available to buy online on websites such as eBay, and there are a number of features to look out for when buying compression pants for men. Some of these features and their benefits are listed below:
| | |
| --- | --- |
| Feature | Benefits |
| Thermal lining | This helps to keep the body consistently warm before exercising, during and throughout recovery. |
| UV protection | UV protection of greater than 30 is recommended for those exercising outdoors. |
| | Keeps the wearer cool and wicks moisture away from the skin to prevent chafing and irritation. |
| Longer length | Offers support for the calf muscles so ideal for exercise where this is required. |
| | Perfect for cycling or any exercise focusing on the quads. |
Compression pants are the perfect choice for those looking to support their muscles and ensure that any pain from muscle soreness is quickly relieved. It is thought that compression pants actually allow the muscles to repair themselves more quickly, due to the additional support and warmth provided by the clothing. If looking for compression pants that offer the best possible support and protection for muscles, it is recommended to buy branded items. A wide range is available online on websites such as eBay.
Popular Brands of Compression Pants
There are many popular brands of compression pants available to choose from, and great deals on men's compression pants can be found on eBay. Some of the most popular brands available to choose from include:
When deciding which brand to buy it is a case of personal preference, although some brands offer extra features such as UV protection, thermal lining or padding, if required. Some of the above brands offer a full range of men's compression sportswear, from longer pants to shorts and sleeveless tanks, and for some men choosing a brand that provides a full range of compression sportswear is vital, so that they can co-ordinate items for a stylish look.
Choosing the Perfect Compression Pants
Choosing the perfect compression pants does not have to be difficult; it is a case of thinking about which features are the most important for the buyer. The following factors should be taken into consideration when buying men's compression pants on eBay:
· Budget – how much is available to spend?
· Brand – is a brand name important or can generic, non-branded compression pants be purchased?
· Features – are extra features such as UV protection or thermal lining important?
· Use – what sport will the compression pants be worn for?
· Length – are shorter or longer length pants required? The decision will depend on personal taste as well as the activity they will be worn for.
· Style – choosing the colour, material and style of compression pants will depend on the individual's taste.
· Product range – are matching compression items available to purchase?
There is no 'best' type or brand of compression pants, although those looking for the best level of muscle protection should invest in a leading brand such as Gear or Under Armour.
Should you Buy New or Pre-Owned Compression Pants?
It is possible to find both pre-owned, new with tags and new without tags men's compression pants on eBay, and whether to buy pre-owned or new compression pants is a personal choice. Because this type of sportswear clings to the body so closely, and the fabric is designed to absorb and wick away moisture from the skin, many men prefer to invest in new (with or without tags) compression pants for hygiene reasons. It can seem unpleasant to wear pre-owned compression pants as they fit so snugly.
It is possible to buy men's compression pants in a new condition with tags on eBay. These will often have been received as an unwanted gift, for example. New condition pants without tags have generally been purchased but never worn, and can be found online for very reasonable prices compared to purchasing in a local sportswear store.
How to Buy Compression Pants for Men on eBay
The easiest way to buy compression pants for men online is to explore eBay. Just visit eBay and go to the drop-down menu marked 'Shop by Category' on the top left-hand side of the home page next to the main logo. Click to open up a list of categories and select Men's Clothing. In the categories listed on the left-hand side of the page, choose Sportswear. From here the search can be further narrowed by typing the product type into the search bar, in this case, 'Compression Pants'.
There are different brands and types of compression pants available to choose from, and searches can be narrowed using a certain term if looking for something specific. Just type the words related to the search, such as 'Under Armour Compression Pants', into the main search box. Further tips on how to search eBay can be found on their Search Tips page.
Conclusion
Men's compression pants help to keep the wearer cool (or warm), improve blood flow and circulation and prevent injury or strain to muscles, as well as wicking moisture away from the skin to prevent chafing and irritation. Popular with men participating in sports such as cycling, running, boxing, and martial arts, these tightly-fitting pants are a more visually appealing option than the traditional jock strap, and their stylish look co-ordinates well with other compression sportswear items such as long sleeved tops or tanks.
eBay always has a wide range of men's compression pants to choose from, whether longer length pants or shorter mid-thigh compression pants are required. A full range of co-ordinating items are available from many brands to allow men to look their best, no matter which sport they are participating in.