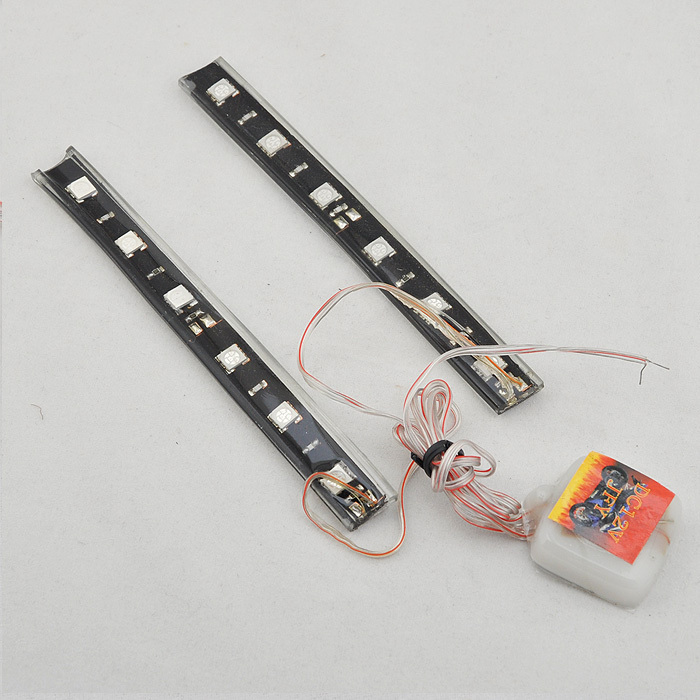 A set of decorative lights can brighten the appearance of a motorcycle even during the day. Consumers can take advantage of a vast number of LED solutions available on the market for all types of motorcycles. With so much choice at hand, motorcycle owners can have trouble picking the right one. Those who are enhancing the look of their motorcycles for the first time might even have a problem assessing their needs.
You can easily overcome these problems by being acquainted with the types of LEDs and the standard installation requirements. However, if you wish to install the lights yourself, be sure to have at least basic electrical skills.
Types of LEDs
You can fit several LED types on a motorcycle. All of them are waterproof and well suited for outdoor installation. One way to divide the LEDs is by the surfaces where they can fit. You can install rigid LED sets on flat surfaces, but for a contour surface, a flexible set works better.
You can find different types of flexible LED sets in the marketplace. They can be flat or tube-like and can contain a varying number of LED lights. The more rigid ones come in several designs as well. You can even find LED lights designed for specific parts, such as the wheel or the steps of a bike.
You can also get LED strips that differ in the number of colours. Depending on the LEDs used, a single strip can light up in one or several colours. The mono-colour strips can form a much simpler circuit than the multicoloured ones. If you use multicoloured strips, keep in mind that it involves more wiring and a controller to isolate the colours.
Installation requirements for LED Motorcycle Lights
To construct a decorative light installation on your motorcycle, you need more than just LED lights. The installation involves LEDs, segments of wire, connectors, double-stick tape, fuses, controllers, switches, and, in some cases, even remotes. Some of these items might seem irrelevant, but they all have a very important role.
Wire segments are unavoidable. To create a closed electrical circuit, you might need more than a couple of metres of wiring, depending on where you place the LEDs. The fuses and the switches are also essential components. They protect the battery against any trouble this decorative system can create. The double-stick tape secures the whole installation on the motorcycle. It is quick, effective, and it holds well over time.
A controller is a nice addition, but it is not essential. It is a device that manages the LEDs and creates different modes of operation. If your goal is only to illuminate, there is no need for a controller, but if you wish to add effects to your lighting than there are several you can consider. An advanced controller can help you regulate the colour, the flashing mode, and the frequency.
LED Kits
You can acquire all of the items for installation separately, but it can take a lot of time to find the right combination. A more simple solution is to go for an LED kit, which contains all that you need to create a fully functional decorative LED system, and different ones are available on the market. One of the main benefits of purchasing a kit is the instruction manual. It is far easier to create an electrical system if you are following a set of instructions. A kit also removes all doubt regarding the compatibility of the components.
Though the kit can limit the components you use, it still leaves room for creativity. Choose the kit wisely to get the lighting you desire. There are simple kits with single-colour LED strips and more advanced ones that contain several colours. Pay attention to the types of LED strips to make sure they fit the desired location. Examine the motorcycle surfaces to get a better idea about which components you might need.
Another aspect that buyers should consider is quantity. The size of the kit depends on the parts of the motorcycle you wish to illuminate. A medium kit should be sufficient if you only wish to use lights in the engine compartment. However, if you wish to cover the whole motorcycle, it is better to go for a large kit. The contents of the large or the deluxe kit are enough to cover the whole surface and even leave you with spares.
Keep in mind that not all kits are equally user friendly. Some of them contain plug-and-play components, while others require more skill in assembly. If you are planning to install the LEDs yourself and are not familiar with techniques like cutting, splicing, and soldering, look for a kit that is easy to assemble.
How to Buy Decorative Day Running LED Motorcycle Lights on eBay
Browse eBay's gallery to find a suitable offer on decorative day running LED motorcycle lights. The website carries a good selection on LEDs, equipment, and kits and they are quite easy to find. The search bar provides quick and efficient access. Use a simple query like ' decorative LED motorcycle' to get a bigger set of results so that you are not overlooking anything.
Select subcategories and use filters to manage the results. Both are very effective at narrowing down the list to a more relevant subset. You may not find many offers on the used market, so if you are working with a small budget, try eBay Deals, where you can find new deals pop up every day, and you just might see the set of LED lights you want.