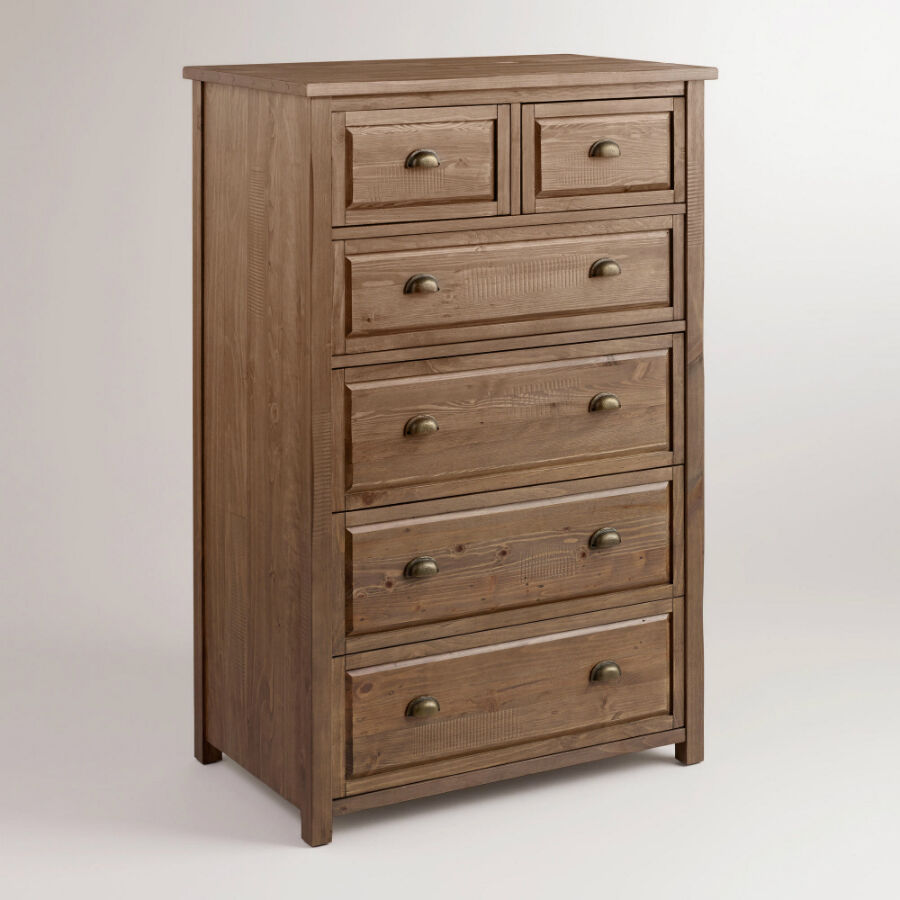 Dressers are known by a variety of different names. At their most basic they are chests of drawers, yet they also have a number of other useful features that make them a popular piece of furniture and useful storage unit for the bedroom or dining room.
There are dressers available in a number of different styles, sizes, and materials, all of which have their various benefits and can be appreciated for their various design features.
An auction site such as eBay is one of the best places to go as far as furniture is concerned, with the site offering affordable prices for dressers that may not be able to found at furniture stores both online and on the high street.
Dresser Features
Dressers have their own individual design features that make them a distinctive but extremely valuable and useful piece of furniture that can be used in a variety of different rooms.
These design features are listed and detailed in the table below:
Dresser Features

About

Legs

The design feature that separates dressers from basic chests of drawers is the legs that the rest of the unit sits upon.

More traditional dressers will have high legs that are elaborate in design. The length of legs may vary, however, depending on the manufacturer and the style of dresser.

One of the advantages of the dresser sitting on higher legs is that this allows additional space for storage underneath the dresser.

Drawers

All dressers will have some form of drawer implemented into their design.

Modern dressers will have a larger number of drawers, meaning that the dresser can double up as a chest of drawers. This can be useful for those looking to save space or those who require additional storage space for clothing. On the other hand, more traditional dressers will have a limited number of drawers. Dressers of this nature were originally designed for vanity purposes and the drawers were used for make up and other cosmetic accessories.

Drawers can vary in size enormously, depending on the size of the dresser and some will use metal brackets to allow for an easier opening and closing, whereas others will use wooden ridges for a more traditional feel.

Dresser Top

The top of a dresser was traditionally sat at by the owner as they did their make up and prepared for whatever occasion they were heading to.

As dressers of this nature became less necessary and less popular, dressers started getting taller in height but the tops of dressers are still used for as storage space (but more as a cosmetics shelf than anything). The style of dresser top is all relative to the style of dresser that is being purchased.

Handles

The handles on dresser drawers form an important part of the aesthetic, as well as functionality of the unit.

For example, metal handles will provide the dresser with a more modern aesthetic, whereas wooden handles will make the dresser appear more traditional.

Mirror

More traditional dressers will have a mirror attached to the dresser top to allow for owners to sit in front of the dresser in order to do their make up.

Such is the purpose of the mirror on a dresser, the mirror may have lights fitted around the edge to allow for the user to be able to see their make up application in a better light.

If a mirror is fitted to the dresser, a stool may be required for purchase,
Styles of Dresser
There are many different styles of dresser available on the market, all of which appeal to various tastes and have their own individual benefits:
Style of Dresser

About

Tallboy

Tallboy dressers live up to their name. They are the tallest in height out of the styles of dresser available.

Because of this, they will often have longer legs, meaning that the underneath of the dresser can be used for additional storage space.

Tallboy dressers will be comparatively thin but their height means that they will have a larger number of drawers than most other types of dresser, usually between four and six. They may also have a wardrobe style cupboard placed above a row of drawers.

Due to their height, the dresser top may not be able to be used as an easily reachable shelving space but can play home to possessions that may not need to be easily accessible. Tallboys tend not to have mirrors fitted due to their height.

Tallboys are regularly found to be available in a number of materials, including laminated hard plastic, metal and wood.

Lowboys

Lowboys are the opposite of tallboy dressers.

They are wider in size, meaning that drawers will be bigger. However, their width means that they are not especially tall. For this reason, lowboys will usually have between three and five drawers.

In terms of dresser top storage, lowboys are at an ideal height for use as an additional shelving unit. Unlike tallboys, however, underneath storage is limited.

Lowboys are available in a variety of different materials, including woods such as beech or mahogany, as well as being made from laminate or metal.

Chifforobe

Dressers of this nature are traditional in design. They will have high legs (good for underneath storage) with two or three drawers and then a larger, more spacious cupboard above them.

Dressers of this nature tend to have elaborate carvings and will usually be made out of wood and may be painted or varnished.

These dressers are mainly used in dining rooms and living rooms, as opposed to bedrooms.

Vanity Dresser

A vanity dresser is another more traditional type of dresser and is the style of dresser that has the mirror attached.

Vanity dressers will have two or three drawers, one either side of the dresser and perhaps a cupboard underneath each drawer.

The top of the dresser is designed for storage of cosmetics and make-up and the drawers do not tend to be big enough to be a substitute for a chest of drawers.

Vanity dressers are often made from wood.
Buying a Dresser on eBay
With eBay being home to so many different types of furniture, one is bound to find a dresser that is suitable to personal tastes, as well as one that is affordable. Before beginning the search on eBay, one should visit the Deals section to view specially chosen (by those who work on the site) furniture deals.
To get to the listings of dressers on the site, click on the Home and Garden link on the menu at the left hand side of the page and follow it through to the Furniture section. One will then be confronted with listings of a wide range of furniture. To narrow these listings to dressers, click the Dressers refinement tab at the side of the page before taking advantage of the keyword search bar to tailor the search to suit personal tastes.
Once a product has been found, one can then use the Buy It Now, Bidding or Best Offer buying options to purchase the product, in conjunction with PayPal. These buying options and recommended payment method will mean that an honest but reasonably priced transaction can take place.
Conclusion
Buying a dresser does not need to be a complicated or expensive process, especially if one uses an auction site akin to eBay.
However, it is worth noting that the space designated for the dresser needs measuring before making a purchase. Remember to account for the depth of the dresser when doing this.
The best way to buying a dresser is to know what to look for. If one knows both stylistically and size-wise what is needed and desired, then a prudent transaction can take place.