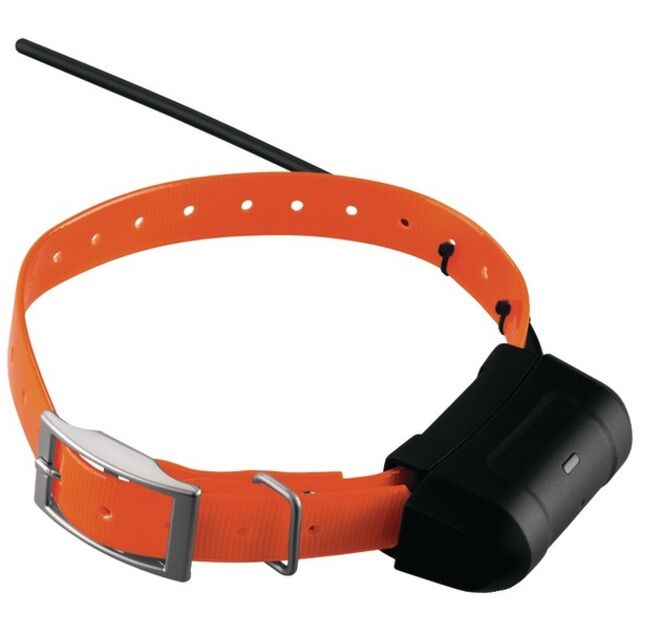 Advances in tracking technology, specifically global positioning systems (GPS), means people can find their way around without consulting maps. Mobile phones and other electronic devices can be tracked when lost, and even pets can be located with a minimum of fuss. This is not only handy for herding dogs. Household pets fitted with GPS dog collars can be traced to specific coordinates and addresses.
Several factors should be considered when buying these accessories. Take the type of collar required into account. Learn about the features of the devices, such as range, weight, and weatherproofing. Set a budget and research the devices to make an informed buying decision. GPS dog collars can be bought from a variety of sources, including pet and electronics stores, and eBay.
Types of GPS Dog Collars
GPS dog collars come in two basic types. Those used for herding dogs come with a handheld receiver, allowing owners to track canines in the field. These usually have a range of 8 to 11 kilometres and come with LCD displays that show the exact location of the dog in relation to its handler. Look for collar and handheld bundles for the best deals.
The second type of GPS dog collar only transmits the dog's location when prompted by its owner. Communication takes place via SMS or email. The owner requests the dog's location and receives a message containing GPS coordinates or an address. These units are more compact than herding dog collars and are generally available from a service provider rather than through a third party seller.
Features of GPS Dog Collars
GPS dog collars come with a variety of features. The most important of these is range, but weight and weatherproofing should also be considered, as well as the number of dogs that can be tracked.
Range of GPS Dog Collars
In general, the higher the range, the more expensive the collar. Choose a collar and tracker with adequate battery life or short charge times for increased functionality.
Weight of GPS Dog Collars
Consider the weight of the unit, especially when taking part in competitions. Although these devices are generally not allowed in competitions, units that are significantly lighter than training collars may be permitted in some cases. The tracking unit is left with a judge and can be used to retrieve a dog if it becomes lost. It is best to confirm exact weights, dimension, and rules before buying a GPS dog collar that may be used in a competition.
Weatherproofing for GPS Dog Collars
The GPS dog collar chosen should be designed to withstand the environment in which it is used. For example, a collar for a retriever used to hunt waterfowl should be sturdy enough to withstand running through vegetation and it should be waterproof to survive the dog entering water to retrieve birds or training decoys. Aerials must be durable and attached securely. The material used to manufacture the collar itself should be rip and stretch resistant. Submersible units are required for dogs that run through rain or mist, in addition to water.
Number of Dogs Tracked with a GPS Device
If more than one dog is tracked with a handheld unit, confirm the tracking capabilities before making a purchase. Some units are designed for only one dog, some for two or three, and others for up to 20. Each dog should have its own collar, so remember to factor in the cost of additional devices.
Display Monitor for GPS Dog Collars
Choose a display monitor that is easy to see. The screen should be backlit for night use and large enough to track all the dogs. Alternatively, look for zooming functions to keep all dogs in sight. Additional features include alarms when dogs are on point or when they stop, the ability to see whether a dog is moving, integrated training collars, and built-in perimeter alarms to alert handlers of dogs moving beyond a predefined radius.
Summary of Features
The table below summarises the features of GPS dog collars. Use this as a reference when shopping.
Feature

Description

Type of Collar

Two-part with collar and tracker requires handheld GPS device

Stand-alone collar for everyday use may require a subscription

Design

Sturdy and durable

Aerials attached securely

Tear and stretch resistant

GPS unit in secure housing

Waterproof or submersible, if required

Features

Range should be adequate

Long battery life, short recharge times

Suitable weight

More than one dog can be tracked with one handheld monitor

Convenient display

Additional features

Integrated training collar

On point alarm

Stopping and moving indicators

Perimeter alarm
Before shopping for GPS dog collars, make a list of the requirements. This makes it easier to budget effectively and choose the most suitable collars for the owner and dog's needs.
Researching GPS Dog Collars
Members of dog clubs should ask others for advice. This is an especially convenient option when looking for breed specific information or to find out how a collar works when engaged in a specific type of activity. Known users are also an excellent source of information for gauging a collar's ability to withstand certain conditions and to work in particular terrain.
Consider the features the collar must have and which features are optional. Although top-of-the-range accessories are nice to have, these additional features may not get used. This means paying a premium for the device, but never getting the full benefit of expensive add-ons. If a puppy is being trained, factor in future requirements. This avoids having to upgrade the system in the near future.
Once the selection of GPS dog collars has been limited to a few models, take the time to read expert and customer reviews from a trusted source. This provides an idea of how each collar performs in the field and whether it does what it says on the box. Look at the availability of replacement parts. Batteries or aerials may need to be replaced in the near future. It is better to buy a slightly more expensive collar if replacement parts are readily available than to buy a cheaper collar that has to be replaced completely if something goes wrong.
How to Buy GPS Dog Collars on eBay
Whether you want to track a pet or a herding dog, eBay is the perfect place to shop for GPS dog collars. Sellers offer a variety of options at competitive prices. To find the perfect collar, type a phrase, for example "Garmin Astro GPS collar", into the search field, which is available on every page, to see the items. Check eBay Deals for great offers at bargain prices. These change regularly, so keep checking back.
Before buying on eBay, read the full item description and check the seller ' s feedback history. Reliable sellers have high feedback ratings and plenty of positive comments from previous buyers. Remember to add postage and handling fees to the price of the collar to calculate its total cost.
Conclusion
GPS dog collars allow pet owners to track the movements of their dogs and locate them when needed. Household pets and herding dogs have different tracking requirements, so choose the right product for your particular needs. When buying a two-part system, take the range into account. Consider the collar's design, focusing on durability and strength of construction. Standard features, such as battery life and weight, play a further role in determining the usefulness of the device. Additional features, including training capabilities and establishing an invisible fence, combine the functionality of multiple collars in one device. Bear in mind that additional features may mean a more expensive collar, so take the time to evaluate what is required before choosing which device to buy on eBay.
GPS|Map|Collar|Dog Supplies|Portable Electronics