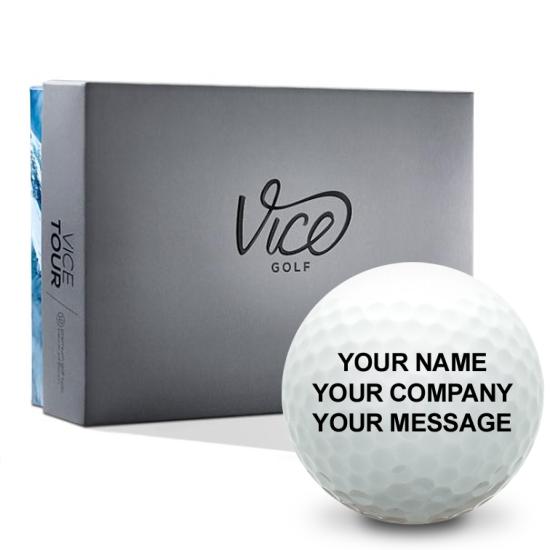 Many people believe that all golf balls are roughly the same, however, this could not be further from the truth. On the outside, the overall shape appears to be the same with the exception of a logo on the face. On the inside however a range of different manufacturing techniques are employed for different sectors of golf, or for a different feel when hitting the ball.

This guide is here to explain the differences between the different types of golf balls, to make it easier to choose the right type of golf ball for your need. No matter what type of golf balls are decided upon, they can usually be found quickly and easily on eBay.


A few of the basic things which need to be thought about before looking at which brand golf balls do what are:
· Age and grouping – Age may not seem like a big aspect when it comes to golf, however it can sometimes give an insight in to how serious a golfer, and how much experience a person has had in the past. For example, if you are aged 12-16, the chances are not much experience in golf has been had. Also, muscles may not be fully developed and therefore, this age group should not be as interested in finding balls which are specifically for power on the drive.
· Price range – How much is being spent on a golf ball will directly impact what type of balls can be acquired. Golf balls can range from really cheap, to big name brands, which are more expensive. Bigger named brands will likely be the specific type of golf balls that are of interest, with cheaper balls not usually being specialized in any way.
· Golfing strength – Each individual should think about what part of the game their strengths lie in. Whether it is long range driving or having a good all round short or long game. To get the best out of a golf ball, find a ball which is specialised to work with individual strengths.

Types of Golf Ball


Once in-game strengths have been figured out, you can use this knowledge to select a type of golf ball that best suits this area. There are many types of golf ball out there, all built to give different advantages. Some types of ball are:
· All around balls – These balls are not specifically designed to fit one sector of golf but rather to help out in every aspect of the game. This type of ball can be acquired from either end of the price range. Every golfer has their favourites but the general rule is, the more expensive the ball, the better the quality it is likely to be.
· Feel balls – These types of ball have a lot more backspin and sidespin on them. Because of the way they are designed, the golfer has more control over this type of ball in many aspects. The downside to feel balls is that they are much easier to slice, and a shot could go wrong if the swing is not properly controlled.
· Distance Balls – These types of ball are created specifically for the drive. They are intended to reach the maximum length possible. They often feel harder when they are hit with the club and will hit off the tee at maximum speed. They are also designed to have minimal spin when they hit the green.
There are many other differences to be found between golf balls such as the compression. The compression is essentially how tightly packed the inside of the golf ball is. This will affect the overall feel of the ball, and what compression is preferred can be down to personal opinion. The average rate of compression is 90 although this can be slightly altered between balls to give a different feel.
Golf Ball Brand and Function Table

This table will provide a general outlook on the different brands of golf balls and the range of general prices that come with them.



| | | |
| --- | --- | --- |
| Brand | Amount | Price |
| No brand | 12 | $8.30 |
| | 12 | $16.66 |
| | 12 | $50.11 |



The first set of golf balls shown in the list is not specialised in any way and are by far the cheapest.

The second set is of power / distance balls by Nike. This specialisation doubles the balls in price.

The third brand of golf balls in the table are Titleist Pro V1. These balls are all rounders. They have been specialised to improve every aspect of the game. The price has once again increased by a large amount.

Although these balls may be above some people's price range, there are many golf balls of these brands and others which can be bought used from eBay for a lower price.
How to Buy Golf Balls on eBay

Now that you know what type of golf balls you want, you can find them quickly and easily on eBay. While you shop, give thought also to clubs and tees. To start shopping, go to the sporting goods category, followed by golf then balls.

Categories
The categories list on the left side of each page will help you narrow down your listings by item type.

Product Finder
Use the golf ball Finder to quickly narrow down item listings by brand and condition (new or used).


Keyword Search
Search eBay listing titles for specific words, for example, if you want to find new golf balls, type the keywords "golf balls new" (without quotation marks) into the search box. Click, "Search title and description" to expand your results. Visit eBay's Search Tips for more tips on searching with keywords.

If you can't find exactly what you want, try browsing eBay Stores or tell the eBay Community what you're looking for by creating a post on Want It Now. Alternatively, use the save a search option on My eBay and eBay will email you when a matching item becomes available.
Remember also to search eBay's Deals page for bargains.

Buy Golf Balls with Confidence
Make sure that you know exactly what you're buying and understand how eBay and PayPal protect you.
Know Your Item
Read the details in the item listing carefully.
Remember to add delivery costs to your final price. If you're buying a high value item, check that the seller will insure it until it is delivered to you.
If you want more information, click the "Ask seller a question" button on the seller's profile or the "Ask a question" link at the bottom of the item listing page.

Know Your Seller

Research your seller so that you feel safe and positive about every transaction.

· What is the seller's feedback rating?

· How many transactions have they completed?

· How many positive responses do they have?

· What do buyers say in their feedback?

· Do they offer a money-back guarantee?

· What are the terms and conditions?

· Are buyers positive about the seller?

· Most top eBay sellers operate like retail shops and have a returns policy.

Conclusion

There is a wide range of golf balls available on eBay to suit every type of golfer. The more specialised the ball, the more it costs.