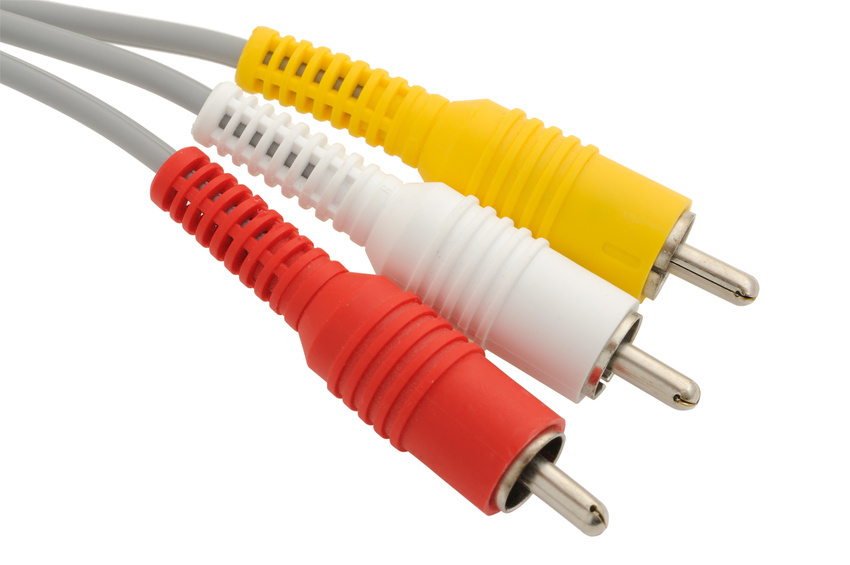 Whether it is because shoppers have decided that it is time to invest in good quality audio visual cables or just because they have lost or damaged yet another necessary cable, the investment in a collection of Neotech cables is something that every entertainment lover should try at least once. Neotech cables are designed to deliver the highest sound and video quality to one's electronics, whether it is on a computer screen, a television, or through a set of stereo speakers. Neotech sells several types of cables, including speaker cables and component video cables. The company also sells power cables for those who would like an indestructible and efficient power cord for once.
Neotech cables can be purchased in brick and mortar stores as well as online using websites like eBay. One thing that shoppers do not have to worry about with Neotech cables is the quality, but they can be expensive. By looking for Neotech cables on eBay, shoppers can find the best quality products at affordable prices.
What Are Neotech Cables?
Neotech cables are audio visual cables that are intended to deliver the best quality in video and sound. All Neotech cables share a similar design. They have a tough, Teflon-protected and braided exterior to minimise interference and damage, they use silver or copper as a conductor in order to deliver the best sound and image resolutions, and they feature high-quality and technologically savvy cable ends to ensure secure and high-quality connections between devices.
Types of Neotech Cables
Neotech offers various types of cables, from speaker cables to HDMI cables. Most of these various types are offered at different levels of quality in terms of the conductor, from the standard UP-OFC cable to the pure silver cable.
| | | |
| --- | --- | --- |
| Cable Type | Conductor Material | Price Range |
| UP-OFC | Partially copper and silicon | $$ |
| UP-OCC Copper | Copper | $$$ |
| UP-OCC Silver | Silver-plated or partially silver | $$$$ |
| UP-OCC Pure Silver | Pure silver | $$$$$ |
These types of cables come in every design, from the analogue audio cable to the S-video cable. Shoppers with various needs and budgets can all enjoy high-quality sound and video with Neotech cables.
Speaker Cables
Neotech makes three main types of speaker cables, a basic UP-OFC cable, a silver cable, and a copper cable. The speaker cables are ideal for home theatre system installations. The difference between the three types of speaker cables is the conductor material within each cable. The copper and silver cables use copper and silver, respectively, to deliver premium quality sound through the speakers. The higher end cables have variances in design to eliminate interference in the sound as well as add depth to the sound.
Analogue Audio Cables
The analogue audio cables made by Neotech are designed similarly to the speaker cables and are intended to deliver the best sound. The analogue audio cables come with five different variations of standard, copper, and silver conductors. The standard and silver-plated cables are the most affordable versions, although all of Neotech's audio cables are designed to deliver premium quality and cannot be considered 'low quality'. The copper, partial silver, and pure silver cables offer the absolute highest quality since they use pure metals for better sound and rejected interference.
Digital Audio Visual Cables
There are five digital audio visual cables that Neotech offers, including a pure silver cable, a silver-plated cable, a standard cable, a Toslink cable, and a 110 ohm cable. Neotech designs its digital audio visual cables to deliver ultra high frequencies without losing any signal in the process. The UP-OFC is the standard Neotech product, and the pure silver cable is, again, its highest quality cable with a pure silver conductor and quad shielding to minimise interference. The digital Toslink cable is designed to provide medical-grade light conduction with its fibre core. This cable is ideal for those who need accuracy in visual reproduction, as with medical machines in hospitals.
Component Video Cables
Component video cables are designed by Neotech to reproduce accurate and vivid colours onto the screen. Neotech's design utilises a conductor design rather than stranded wire designs that are found in the majority of component video cables. The use of conductors such as silver to reproduce colour eliminates interference and the misinterpretation of colour. Neotech offers standard, silver-plated, and pure silver component video cables.
S-Video Cables
Neotech's S-video cables are designed to connect VCRs, DVD players, or DBS satellites to HDTVs or receivers for superior image resolution. The design of the S-video cable consists of a screen foil and braided shielding to minimise interference with the signal, resulting in pristine image resolution. The use of conductors like copper cable and silver plating delivers excellent pictures to the screen. Neotech's S-video cables come in standard, silver-plated, and copper versions.
HDMI Cables
Neotech offers only one HDMI cable that is intended for high-speed and high-quality audio visual signals. The use of a silver-plated and copper conductor delivers only the best images and sound from one electronic device to another, preventing any signal loss along the transfer between screens. The quality of the Neotech cable is ideal for work presentations and movie nights that are best enjoyed on large television screens.
Power Cord Cables
Neotech's power cord cables are designed differently than specialised audio visual cables, but they are built with the same excellence. As with the rest of its products, Neotech's power cord cables use silver and copper conductors to transfer electric currents from the power source to the electronic device. The braided shielding and tough Teflon insulation that is characteristic of any Neotech cable also makes these power cord cables resistant to damage. Neotech's power cables can survive teething puppies, as well as outdoor use in rainy weather.
Plugs
Besides cables, Neotech also manufactures cable accessories, including power cord plugs that are designed to maximise conductivity and improve efficiency. In addition, Neotech designs banana plugs and jacks for audio purposes as well as Y-spades and RCA plugs. These different accessories provide versatility and flexibility to those who own and use Neotech cables.
Factors to Consider When Buying Neotech Cables
There are three factors that every shopper should consider when buying Neotech cables, and they are budget, quality, and condition. The quality of a Neotech cable is high, no matter which conductor type is chosen, so this issue is often tied in with budget and spending limitations. However, when purchasing used cables, it is important that the condition of the cables be evaluated. The surface of the wire should be checked for nicks, and both heads on either end of the cable should be examined for damage. The design of the Neotech cable makes it difficult to damage, but it is a possibility that should be considered. Finally, because Neotech cables are so high in quality and design, they can be expensive, although purchasing used cables can make them more budget friendly. This brings the price of the cable down, without sacrificing the quality.
Buying Neotech Cables on eBay
Neotech cables can be purchased on eBay by utilising the search box that is found on every page of the site. Users can insert keywords like 'Neotech cables' or 'Neotech audio visual cable' into the search box and then filter the results by price range or cable type to find the most relevant results. Because Neotech cables can be pricey, even on eBay, buyers may want to check the Deals page for audio electronics before purchasing, as well.
When purchasing anything on eBay, it is important that buyers thoroughly research the reputations of the sellers by reviewing any feedback left by previous customers regarding their experiences with a particular seller, including information about the quality of the products sold to them. By reviewing the feedback, potential buyers can feel more confident about buying a Neotech cable from an unknown seller.
Conclusion
Finding the right audio visual cables for one's home entertainment system is not as difficult as it may seem. Neotech is one of the leading brands in premium quality sound and video cables, and the ability to find good deals on the somewhat expensive cables is made possible by using impressive search and comparison tools on websites like eBay. Shoppers are always welcome to shop in local electronics stores, as well.
Neotech manufactures all kinds of cable types, from S-video cables to power cord cables and from HDMI cables to component video cables. All of the brand's cables are considered to be high quality, but most types of cables are available with different types of metal conductors that range in quality from standard high quality to super premium high quality.
Neotech Cable|Neotech Audio Cable|Neotech HDMI Cable|Neotech Video Cable|Neotech Digital Cable