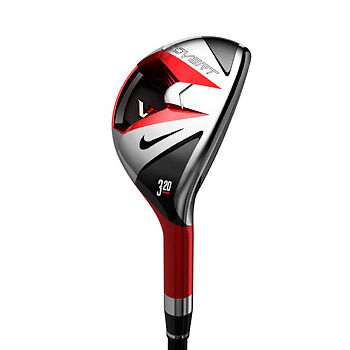 If you are an experienced golfer seeking new clubs, or a beginner looking for that first putter, eBay has many types to fit the bill. The right golf clubs can change an entire game, and there are perfect clubs for everyone, depending on what type of material they are made of, whether they are suited for left-handed or right-handed swings, and what type of strokes the clubs are needed for.
For golfers who are starting out, the terms of clubs may be confusing. You may hear the word driver or the word iron and not know the difference between the two. Each type of club is associated with a different type of stroke, and golfers who use the right clubs get the best results. Purchase high-quality Nike clubs in every category on eBay.
Types of Clubs
Before shopping for golf clubs on eBay, you have to know which types of clubs you need. Since experienced golfers use several different clubs during a game, buying Nike clubs means you may end up with more than one style of golf club. Some clubs do double-duty, which may be more cost effective for you if you are on a budget and seeking Nike golf clubs for an affordable price.
Hybrid
A hybrid golf club is essentially a dual-purpose club, which does the job of an iron and a wood in the same club. These clubs also replace driver clubs. You can see many styles of Nike hybrid clubs on eBay, and these are perfect if you want to alleviate the use of many irons and get rid of a wood as well. These are also referred to as utility clubs, and they are useful for distance shots as well.
Wood
A traditional wood club is not as prevalent anymore, and you will not see as many of these on eBay for purchase. However, there are a few Nike clubs available in the wood category. The wood club is basically used for long distance shots, but with a smaller head than a standard driver. A hybrid golf club eliminates the need for a wood, but traditionalists may still want to use one. Interestingly enough, though woods used to be made of actual wood, many newer woods are made of titanium or carbon fibre.
Iron Set
You may want to get more for your money and purchase a Nike iron set on eBay. An iron set typically comes with all of the irons you need, which is generally eight clubs in all, including a pitching wedge. If you are seeking a nice set of irons, this is the most affordable way to get a combination of irons in one convenient set. An iron set may also be good to purchase if you are a beginner and you do not have any clubs yet.
Single Iron
Another way to get a new iron is to buy one individually. There are many Nike irons available for purchase from Top-rated sellers on eBay. A single iron is used for hitting a ball to the green. These have a head that is flatter than other clubs, and are specifically designed to navigate the green easier than other clubs. Irons are useful for many types of shots.
Putter
Another type of club is called a putter. Once you have gotten the ball near the hole, it is time to use a putter to gently roll the ball across the grass to the hole to complete your shot. Nike putters have a long, thin, flat design which accommodates the ball on the green easily. You only need one good putter to get the job done.
Right/Left-Handed Clubs
There are different clubs for left-handed and right-handed players. These clubs have a different style of head than the other to make it easier to shoot from that specific side of the ball. Especially for left-handed golfers, buying clubs that are specific to your dominant hand helps you effectively make your shots because they are designed to hit the ball left and swing out to the right. Both types are available for purchase on eBay.
Male/Female Clubs
Golfers are also aware that there are separate clubs for males and females available in the Nike brand on eBay. The main difference is that the women's clubs are available in what is considered female-friendly colours, and the clubs themselves are shorter to accommodate smaller females. The grips are narrower for women's hands to grip them more easily as well. Female golf clubs are also more lightweight than male golf clubs, though of course in most cases, women can use standard golf clubs if they wish without a problem.
Club Material
While irons are typically made of iron, most golf clubs are made of durable, sturdy materials that last for a long time and provide enough power to navigate the balls across the green. The shafts of golf clubs are generally made of one of two materials: graphite or steel. Nike creates clubs made of both materials, and they can be purchased on eBay depending on what your personal preference is.
Graphite
Graphite clubs are recommended for beginning golfers. This is because graphite is a bit lighter and more affordable than steel clubs. The only downside to graphite is that it may not be as durable as steel for the long haul. Graphite eliminates vibrations when putting, which some golfers like. Graphite is a good choice for a bit of added speed in shots and offers a more of an advantage due to the lightweight of the material. Golfers who have any physical disabilities, or young golfers, should go with graphite.
Steel
Steel clubs are heavier and may last longer than their graphite counterparts. Steel is generally used by experienced and professional golfers and golfers who are a bit more confident. The weight of the steel provides more steady shots and shots that are more controlled. Vibrations that occur when hitting balls with steel clubs are enjoyed by some golfers and seen as an aid. Steel clubs should be protected from water or they may become rusted.
Guide to Nike Golf Club Prices on eBay
Prices for golf clubs vary. This is due to the material the clubs are made of. Keep in mind that graphite clubs are going to cost less than steel clubs, but may not be as durable.
| | |
| --- | --- |
| Hybrid | $-$$ |
| Wood | $-$$$ |
| Iron | $ |
| Putter | $$-$$$ |
| Iron Set | $$$-$$$$ |
Setting a budget before shopping is the best way to stay within your means. Buying golf clubs on eBay means you can easily find affordable, high-quality clubs that are within your budget.
How to Buy Nike Golf Clubs on eBay
Get great deals when you shop for golf clubs on eBay, particularly their deals page. Navigate to golf clubs and select Nike to see all of the available options, and then you can shop by type of club, such as a putter, or look at the iron sets. Input your budget into the price selector before you shop if you are trying to stick to a price range.
It is best to buy high-quality golf clubs from authorised merchants on eBay who are communicative and open, should you click "Ask a Question" to discuss the golf clubs before purchasing. It is important that you go back to the seller's page and leave feedback after your transaction is complete in order to aid the seller in future transactions, as well as help other buyers.
Conclusion
Golfing is a great way to relax for some people, and for some, it is a competitive sport. Either way, having the right clubs can make or break your golf game, and Nike makes high-quality clubs that stand the test of time. Whether all you need is a good putter or you are looking for a complete set of irons, eBay has all of the Nike golf clubs you need to play the game.
Before you shop, decide which clubs you need, which materials you like best, and how much you want to invest in clubs. This is determined by how often you play, how experienced you are, which type of clubs are right for you, and your skill level as a golfer.