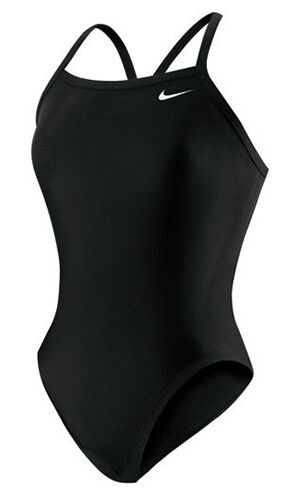 The use of the right performance swimwear is critical to the success of competitive swimmers, divers and triathletes. Sophisticated fabrics have been developed that reduce drag and enhance performance through proper compression. Many designs offer UV protection, resistance to the debilitating effects of chlorine and super-durable ultrasonic seams.
Major Brands of Performance Swimwear
Hi-tech performance swimwear is commonly evaluated in terms of size and fit, materials and overall performance. A number of manufacturers offer tech suits that are very competitive.
Speedo
Speedo's boomerang logo is a poignant reminder of the global brand's Australian origins. The company, founded at Bondi Beach in 1914, is now a part of the Pentland Group, a British enterprise. Speedo is a past sponsor of Swimming Australia, the national team. Today, Speedo performance swimwear is very popular. For example, the Speedo FS Pro has become known as the "record breaker."
TYR
The company is named after the Norse god for warriors. It was founded in 1985 by Steve Furniss, captain of the 1976 U.S. Olympic Swim Team. Today, TYR distributes its products to swimmers and triathletes around the world.
The TYR Tracer is designed to maximize the amount of material covering the skin. This is a flexible suit that is easier to get into than some. The suit's designers have combined a double lining and cross-stitching in the chest area to maximize compression while maintaining comfort for hours at a time. A previous design, the AP12, may be a bit trickier to get into, but its 85% nylon, 15% Lycra blend appeals to those that prefer a stiffer material. It is a high performance suit that features seams that are stitched rather than ultrasonically bonded.
Arena
The Arena Powerskin Carbon Pro Mark 2 is a FINA-approved design composed of 47% elastane, 52% nylon and 1% carbon fibre. The degree of compression makes the Powerskin Carbon Pro highly competitive in the racing swimwear marketplace.
Nike
Nike Swim employs its Hydroflow technology in many of its FINA-approved designs. Contoured caps and low-profile straps help to maximize efficiency. Seams are carefully aligned to minimize drag. The men's NG1 Jammer and the women's NG1 Neck-to-Knee offer elite athletes an optimum balance between compression and flexibility. Two different hydrophobic fabrics are combined to both reduce drag and limit water absorption.
Nike's Flex LT men's and women's suits are fashioned from one piece of bonded fabric. The lightweight, no-sew suit features a high neckline. Women benefit from the higher neckline that increases skin coverage while inhibiting gaping.
Sportz
Sportz Competition Swimwear is an Australian enterprise that caters to the children's market for FINA-approved competition swimwear and accessories. The competitors with Diving Australia have used Sportz women's racers in Olympic competitions. Chlorine-resistant designs help to ensure long-lasting performance.
adidas
adidas' newer adizero gld 2.0 suits, developed by adidas Swim, address multiple needs for comfort, compression, stability and body positioning by offering streamlined, body-mapped flex zones. Ultrasonic, low-profile seams offer reduced drag and long-term durability. C6 Nanosphere finishing enhances the ability to repel water.
Performance Swimwear Considerations
Anyone in the market for performance swimwear will want to clearly prioritize the qualities that are most important. For example, competitive racers that take to the pool will have different needs than triathletes that will spend prolonged periods exposed to the elements.
FINA Approval
For competitive swimmers, approval by the Federation Internationale de Natation (FINA), the international aquatics sports federation, is a key consideration.
UV Protection
Some suits will shield the wearer from more than 95% of the sun's UV radiation. The Skin and Cancer Foundation Australia endorses certain suits that meet its standards for ultraviolet light protection.
Surface Friction Level
Manufacturers constantly look for ways to minimize drag while remaining complaint with FINA regulations.
3-D construction
Some manufacturers employ 3-D scans of elite swimmers in their quest for an exacting, anatomical fit.
High-waisted Design
To traditionalists, the high-waisted look of some suits is hard to get used to. However, the growing popularity of high-waisted swimwear attests to the fast times that they are often associated with.
Seams
Ultrasonically-welded seams reduce drag, and they make a suit appear to be virtually seamless. Vertical seams can help to minimize drag. Reinforced seams enhance durability. Seam integrity must be maintained to keep drag at the levels the performance swimwear had when new.
Resistance to Jellyfish Stings
Ocean-bound triathletes and distance swimmers realize that jellyfish stings can quickly reduce performance. Therefore, some suits are specifically designed to reduce the potential impact of this hazard.
Chlorine Resistance
Those that train for long hours in the pool will value suits comprised of chlorine-resistant fabrics.
Online retailers, like The Swim Shop, offer a wide selection of men's, women's and children's performance swimwear for swimmers, divers and triathletes. These hi-tech suits can also advance training to the next level. A guide to buying swimwear can provide an overall perspective as one begins to explore the available options.