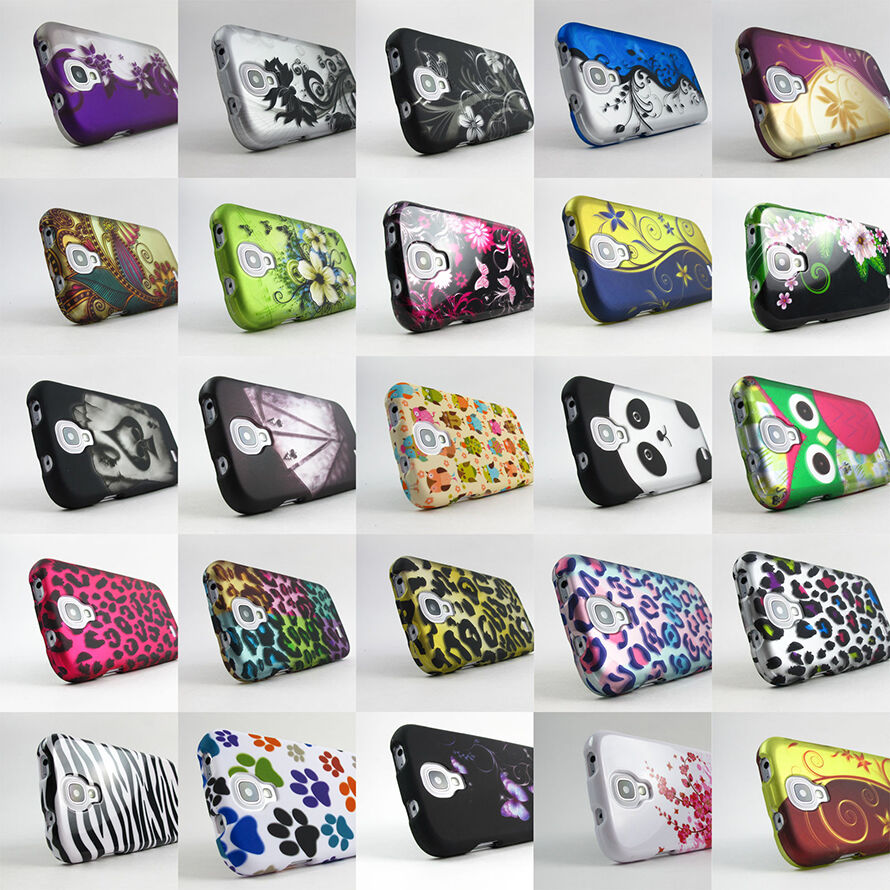 When buying a Smartphone or any phone for that matter it is advisable that the user has a case for it. There are a many cases available and they range in price. Depending on how regularly the consumer uses their phone a case bundle could be beneficial. These packages offer the same case in a variety of colours and designs to allow the user to interchange. Many bundles like this are available on eBay.
Buying Considerations for a Phone Case Bundle
It is important for the user to research what different varieties of cases are available for the specific handset they own. Upon deciding this, the user must then search for the colour, weight and price to suit what they desire from the case. eBay is a great place to begin searching for a case and provides specification details for the user. Buying in bulk with a bundle can save money in the long run and allow regular interchanging of colour and design to keep the phone looking fresh. Covers tend to get dirty and can often rip depending on what design is used. Broadening the number of covers available can ensure the true purpose of the cover is fulfilled and that is to protect the phone in a stylish way. The following section will highlight the different types of phone cases that are available on the market, and which can be purchased as part of a phone case bundle.
Holsters
These covers tend to be made from leather and cover the entire phone. They are usually a little more expensive than the other cases due to the material used, but these phone cases can still be bought via a bundle. This type allows the phone to be stored on your bag strap or belt and covers the entire phone so it would need to be removed for usage.
Sleeves and Pouches
These cases cover the entire phone and thus the device will have to be fully removed for usage. Many of these pouches come with extra padding and help guard against any trauma it may receive. There are a variety of colours and materials available; eBay is a great place to begin a search for a case of this type. They are available in bundles that come in multiples of 5 usually and can give the user value for money and the option of variety.
Rubber Skins
This type of case covers the device with a layer of silicone rubber. These cases are extremely simple to remove from the device and can offer extra grip. They come in two versions; the thin, that protects against scratches and a thicker case that provides added shock protection. Available to bundle buy on eBay, this case type is very versatile and can offer a lot to the user.
Outer Shells
This type of case is widely available and allows unrestricted phone access as it only protects the back of the phone. They come in a variety of colours and many come with designs on the back. This case is perfect for those who keep their phone in a pocket or purse and need regular access to it throughout a day. Materially they are usually made out of plastic or rubber and can protect against scratches and minor bumps, but not full drops or sudden shocks. eBay sells a wide variety of cases such as this and are available to buy in a bundle package. They are often light in weight and don't add bulk to the phone very often.
Flip Cases
These cases can include pockets for cash, cards and are often leather in material. For a potential user, they offer a lot of protection and are available in a variety of colours and material. The downside is that they are rather bulky, however this is offset by its versatility and can be used to hold up the phone to show video recordings and slideshows.
Gym Armbands
This case is designed for users who train at a gym or enjoy running, and wish to listen to music as they do so. It can offer shock protection and moisture protection as it wraps around the users arm during use. Again these are available to purchase in bundles and due to the environment they are used in, replacement cases are a good idea.
How to Buy a Phone Case Bundle on eBay
Buying a Phone Case Bundle on eBay is simple and all of the varieties above are available. Having an idea as a user of what you want before searching will save time. To begin, type the keywords, "Phone Case Bundle" in eBay and then a results page will be generated. The user should then use eBay's category system to filter the results tailored to what is required from the case. Colour filtering as well as condition will be available amongst others. Using eBay's rating system can also be a good indicator when searching for the bundle desired.
Conclusion
This guide has provided details about Phone Case Bundles and the different case types available on the market. They come in different colours, shapes, weights and prices and this is something that must be decided by the user.