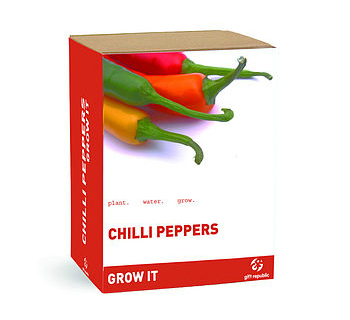 Plants are the most colourful and imaginative way to decorate a home, and there is definitely no shortage of variations to choose from. In order to gain access to them, shoppers no longer need to head down to the local garden store. People can use the online retail realm to kick-start their garden's transformation, and buy everything from seeds to bulbs.
The key when using sites like eBay is to head into them knowing what a garden needs. This guide looks at the types of plants that shoppers are likely to come across on the world's leading auction site, and how to take advantage of their gardening related deals.
Plants
Growing plants can be a time-consuming process, and getting them to a stage of blooming fully intact is no easy feat. There are likely to be people out there, who even though they love their garden, can simply do without the hassle of excessive gardening. When this is the case, buying plants in either root or grown form is advised.
| | |
| --- | --- |
| Type of Plant | Features |
| Bedding Plants | Summer bedding plants should be situated outside, and can only be classed as temporary. They'll add a fair amount of colour to a garden, at least until autumn arrives. Geraniums, petunias, begonias are all popular types of bedding plant. |
| Perennial Plants | Expect perennial plants to remain a fixture of the garden year after year. They have a resilient top growth that remerges every spring, and reaches its full potential by summer. |
| Roses and Shrubs | Planting shrubs is a long-term fixture and they can grow to a fair size over a five to ten year period. Always check the potential height before buying. When buying a rose shrub opt for a bare rooted plant to ensure the highest quality. |
| Vegetable Plants | Growing vegetables in the home has never been more popular, and ordering vegetable plants from eBay has made it extremely economical. Always buy young plants to ensure a long-standing and healthy crop develops. |
| Fruit Plants | Fruit plants are an inexpensive way to acquire fruit during the summer and autumn months. Everything from strawberries to apricots can be grown in the garden. When looking to grow fruit, always opt for a bare root plant. |
| Hedge Plants | Hedging plants are not for everyone, because of their size, and require added tools like bamboo to keep them in place. Look towards hedge plants in autumn to have them looking their best come spring. However, confider hedging is best planted in spring, in order to allow it to flourish throughout the rest of the year. |
Seeds
They are the core element in growing a beautiful garden, and the sheer size of the catalogue of seeds available is astounding. Amateur or professional, seeds are one item that all gardeners need to get to grips with. The following are the most popular seed brands found in eBay's dedicated gardening section:
· Baker Creek
· Botanical
· Burpee
· Fedco
· Hudson Valley
· Johnny Selected
· Kitazawa
· Renee's
· Seeds of Change
· Seed Savers
· Territorial Seed Company
· Thompson and Morgan
· Victory
When buying seeds, the plant is the core thing to consider; however, branding should not be disregarded. Seed quality can range from sub-par to brilliant, and shoppers should always avoid unbranded seeds whenever possible. The brands listed above are known for producing high quality seeds, so shoppers can't go far wrong with growing plants based off their products.
Bulbs
Bulbs typically flower in spring and there are four types to look at specifically. Expect some sellers to have a basic range of bulbs, while others will have wider ranges that are far more specialist.
| | |
| --- | --- |
| Type of Plant | Characteristics |
| Daffodil | The most fragrant form of bulb that thrives in cold climates. Has been nicknamed the 'Lent Lily', due to the fact that its yearly reemergence takes place during Catholic Lent season. |
| Tulips | After bloom, tulips are a truly beautiful flower. They are big enough to look prominent in a garden, and often take pride of place. Tulips come in various colours, including yellow, orange, red pink, white, purple and black. |
| Gladioli | Heralded by gardening critics as the plant of choice for beginners. They're colourful, easy to maintain and modern. |
| Dahlias | Perfect for filling in summer boarders. Dahlias are easy to grow and require little to no winter protection. They can withstand almost all weather conditions, making them the perfect bulb for those who haven't got a time put aside for gardening. |
When looking to buy bulbs online it's best to buy them in autumn in order to get the best price. There will be more choice at this time of year. This will mean that shoppers won't need to rush into a purchase in order to have something ready for spring.
Buying in Bulk
There may come a time when a garden (or parts of a garden) need a full remodel, when this is the case it may be better to buy in bulk. Buying seeds, bulbs and plants in bulk is a great way to create an entire spring display, whilst also being a money saver. There is no shortage of reasons as to why gardeners should buy in bulk.
· Perfect for filling out the borders of a garden.
· Allows for plants to be grown in unison from scratch.
· The easiest way to acquire a large amount of plants in a single transaction.
· When buying in bulk, and the plant isn't for immediate use, make sure that it remains protected from frost.
· Buying in bulk generally means that shipping fees are higher, except in the case of seeds.
Choosing to buy plants and seeds in bulk may not immediately seem like a great idea, but the money saving potential is unrivalled. If shoppers have a large area of garden to repopulate, they should take the time to see if the plants required can be found as a bulk purchase.
How to Buy Plants, Seeds and Bulbs on eBay
It doesn't matter whether or not gardening is a hobby or a passion, having the right seeds, plants and bulbs to work with is always of benefit. Buying plants was once an intricate process; now eBay has simplified it, giving anyone and everyone the chance to exercise their green fingers.
To see what plants and seeds have been put up for sale, take a look at the home and garden category and gardening sub-category. Narrow down the listings shown by using search modifications that are to the left of the page.
Seeds and plants are complex items, and nobody wants to pay out for a sub-par product that will do more harm than good. eBay does a great job of protecting shoppers, but don't hesitate to raise issue with PayPal should an item not stand up to its description.
Conclusion
Even the most seasoned gardener can find it tough when on the hunt for new seeds and bulbs. With garden centres and hardware stores constantly pushing their advertising, it's hard to get a grasp on what's a good deal and what isn't. However, with the advent of online shopping the process couldn't have become any simpler. This guide looks at what gardeners should be looking at for their gardens, and how to go about getting the best out of them.
eBay has made gardening easier and shoppers are sure to find all plants, seeds and bulbs required on the world's number one marketplace.