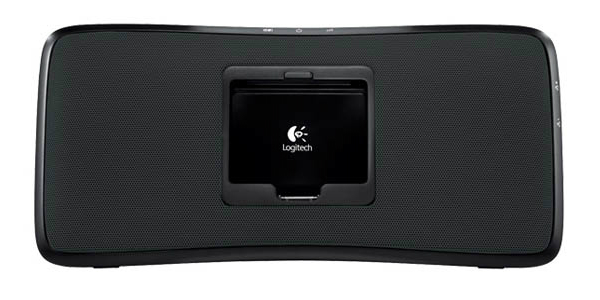 For mp3 players, devices known as audio docks are manufactured, so as to allow audio files to be played externally from the built-in speaker system. This means that they can be listened to by a number of people, rather than only via personal headphones.
For used audio docks then shopping on eBay is the most appropriate means of completing a purchase. This is because searches can be made which instantly exclude brand new versions. In addition, using eBay also offers the benefit of finding many items for potentially less than the market average.
Audio docks are also popularly known as speaker docks, so consider this when coming to make a search.
What Are Audio Docks?
Playing music from your own personal music player such as an iPod or iPhone can be done when they are plugged into the audio dock. This is achieved when the music device is embedded onto the audio dock itself, or is connected by using a cable known as a dock connector.
The audio dock itself can be powered either by external batteries, making it portable for use in many different locations. Mains-powered systems will require a suitable power source indoors.
The size of them will vary in accordance with the sound quality needed. The speakers incorporated into the system can be suitable for personal use in a bedroom, perhaps as an alarm clock, whilst much larger versions are more suitable for outdoor use or hosting parties.
Buying Considerations for Audio Docks
Choosing the most appropriate audio dock will depend on a few various aspects, which have been noted below.
Size
The size of the audio dock will be the most obvious buying consideration for consumers. For indoor use, think about whether the relative size dimensions will be suitable for the desired position in which it will be placed. If buying the dock for use outdoor then take into account that smaller and more streamlined versions may be easier to carry.
Speaker System
The size of the audio dock will also have an effect on the speakers. For those looking for a big and domineering sound, bigger speakers with built-in subwoofers can really enhance the listening experience. Even for smaller speaker models, the sound quality is still important and can make the difference between a good and bad purchase.
Any distortion when the speakers are turned up to higher volumes is an obvious sign of poor quality models. Look out for audio docks that have equalisers that can coordinate treble, mid-range or bass sounds to your liking, reducing any crackling sounds and improving the sound quality.
Portable or Not?
For quick and easy use in various locations, look out for models that can be transported around easily for use outdoors or separate rooms of the house. Look out for narrower and lighter models if this is the case. Consider the amount of suitable batteries that are needed to power the system also. Also, search for rechargeable batteries, as they can save on money in the long run.
Wireless Versions
Many modern audio docks will have Bluetooth capabilities, as pretty much all recently designed mp3 players and tablets support it. Its range will roughly end at around 10 metres of average, giving a fair amount of flexibility when coming to move around.
Facilities
The most common facilities of a speaker dock system include the in-built clock and alarm timer, meaning it fits in well on a bedside table. Some also will have the capacity to play radio stations at the touch of a button on the system.
The main aspect is how easily the dock can be used. Remote controls can help with this and allow the user to scroll through songs, artists and certain playlists without necessarily touching the system itself.
Connectivity
The vast majority of dock connectors will be compatible with Apple products, such as iPods and iPhones. These products will come in different sizes, so be careful to check if specific models will connect with the audio dock system before committing to buy.
Look out for other popular brands, such as Samsung and Sony, which produce audio docks too. These will also generally be compatible with many different mp3 music players.
Price
The price of audio docks will differ quite substantially for their different levels. At the lower end of the market they can be found for as little as under $20, which will have basic speaker systems and smaller designs. For larger and more powerful models then look at spending up to $2000.
Buying Used Items on eBay
Although there are plenty of new audio docks available to buy from electronic stores or various online outlets, choosing to acquire used models is best done on shopping and auction website, eBay. However, more care is needed over the purchase if going down this route.
When shopping on eBay, sellers will provide a description of their audio dock. Read this carefully in case any parts of it have diminished in condition or working order. One of the advantages of using eBay is that the chance is there to ask the seller a question. Use this option if anything appears vague about the product's details.
How to Shop on eBay to Buy Audio Docks
To make a purchase of audio docks on eBay then type in certain keywords into the search bar, located at the top of the home page. For example, entering 'iPad audio dock' will reveal many possible results with this included in the item's title.
Alternatively, browse by the most relevant category. For this, enter the 'Electronics' section of the eBay site, and then select the 'MP3 Player Accessories' option. The most audio docks are likely to be included within the 'Audio Docks & Mini Speakers' category.
Here, to bring up used versions then either type in 'used' into the search menu, or select 'Used' from the 'Condition' part of the refinements menu. Now, to reveal the most desirable audio dock models for your requirements, use the refinements menu to further narrow list down. Do this in terms of colour, brand and the most desirable price range.
As noted before, check the description of the item carefully. Also, if worried about the transaction running smoothly, make sure to review the history of the seller. Look at any comments that have been left about their previous sales and also their feedback rating.
eBay Deals
For any further savings on money, check out the 'Deals' section of the eBay website. Here, particular offers are presented by the company at a reduced rate than can be found elsewhere. In addition, postage will be free.
For audio docks then enter into the 'Electronics' section and then select the 'Docking & DAB' area of the 'Audio' link. Again, be sure to check the details of the product carefully before committing to buy.
Conclusion
Audio docks are fantastic and popular ways to play music from a personalised station, either in a fixed position or a portable one. Songs can be played on loud speakers that can be used as alarm wake-up calls or at a social gathering.
The different styles of audio docks can suit different personal tastes; for example, they can come in various sizes, shapes and colours. The differing price ranges will also usually signify the level of sound quality. For a list of available models on the current market then check out eBay, in case any good deals can be found.