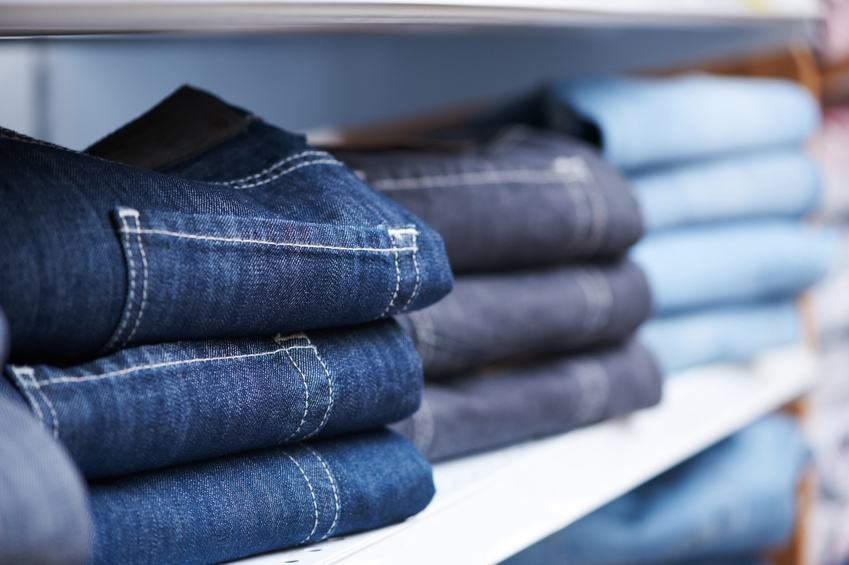 If looking to buy used jeans for women then shopping online is preferable to scouring charity and second-hand shops on the high street. eBay in particular is the recommended place to look, as many people use the site as a way to sell their unwanted goods. There is an option on the website where pre-owned items can be instantly selected, saving a lot of time and effort during the search process.
This guide will look at how to acquire used women's jeans in respect to using eBay and also some basic buying considerations to assist with making the purchase.
A Look at Jeans
Jeans are a popular type of trouser worn by men and women alike. They are made of denim and come in a range of styles to suit personal tastes and varying body shapes. Jeans are predominantly blue in colour, although many other shades can be found, particularly for women.
They are the most commonly worn casual dress trousers all over the world, with well-known brands such as Levi Strauss, Lee and Sass & Bide all established jean manufacturers.
Why Buy Used Jeans?
The primary benefit for buying second-hand jeans is simply the reduced cost they can be found at.
Also, remember that just because jeans have been used before doesn't necessarily mean that they are now unusable or substandard. Their shape and style may have simply not suited the seller's body shape, which is why they are selling, but may fit perfectly to someone else. Some people may be offloading their jeans purely to raise extra money.
Styles of Women's Jeans
Jeans can be bought as a leisure item of clothing as well forming a main part of a woman's style. There should be a pair of jeans for every woman, no matter their body shape. Their different styles are outlined below:
· Boot Cut:Boot cut jeans taper down to the knee then become wider from down towards the foot. They suit being worn with boots and also go well with high-heeled shoes. Their waistline is also generally quite low.
· Flares: Flare jeans were most popular from the mid to the late 20th century, although they still are still often worn today by women looking for that 60s feel. Similar to boot cut jeans, they widen towards the bottom of the leg. They are sometimes referred to as bell-bottoms.
· Straight Leg: For a more casual and traditional look, straight leg jeans are the preferred choice of most women. Naturally, they have the same circumference from top to bottom and can fit high or low onto the waist.
· Skinny: Skinny jeans fit comfortably around the leg and are a stylish trouser type favoured by many women. They can be worn with tight tops to maintain the slender appearance or oversized blouses or jumpers also.
What Type of Jeans to Choose
One problem women have is deciding which type of jeans will fit well on their individual body type. The table below looks at this briefly, although no substitution should be made for researching the particular jeans in question further.
| | | |
| --- | --- | --- |
| Body Type | Definition | Jean Type |
| Apple | Women with a fuller figure and slimmer waist/legs are generally described as having an apple-type body. | Flare jeans or some straight versions can suit larger ladies with an increased width size to balance out the whole look. |
| Hourglass | The hourglass shape is defined as women with slimmer stomachs but a curvier waist size. | Look for high waist jeans that can fully appreciate the fuller curves around the hips. Tighter versions can show off an hourglass shape. |
| Pear | Pear shaped women have an extended waist and hip size larger than the bust size. The thighs are generally larger also. | Boot-cut jeans are suitable for pear-shaped women, with thigh hugging tops, which follow the line of the fuller body shape. |
| Straight | These are women with straighter and defined bodies. Fat is distributed evenly over the stomach, hips and waist. | Straight and skinny jeans can fit well onto women with these types of bodies. Some versions are designed to enhance the hips. |
Advice for Buying on eBay
Although there are advantages in buying used goods from eBay, there are some aspects to consider when safeguarding the purchase. These are outlined below:
- Read the Description: Buying online means that the jeans can't be tried on first-hand. To combat this, make sure to read the description of the jeans as closely as possible, looking for details of any possible deterioration in their condition.
- Check the Size: Carefully examining the size of the jeans is the most important aspect to get right. Take measurements of the hip, waist and leg dimensions to make sure and then look at the details offered by the seller.
- Examine Pictures: To achieve a more refined opinion of the jeans then look at the pictures supplied by the seller as closely as possible. Look for any marks or stains on the exterior and whether the seams and stitching appears intact.
- Contact the Seller: If any details about the jeans appear vague or the pictures do not portray them clearly enough then eBay offers the chance to contact the seller and ask them a question.
- Check Out the Seller: To find a reliable seller then check out their profile page. Look out for the feedback rating and any comments that have been left by other eBayers. A seller with a high rating will be more inclined to list their items accurately and provide quick delivery options.
- Check eBay Deals: Although used jeans will be found for lower prices than brand new versions, looking for further discounts within the eBay deals section is also advised. On the eBay deals home page, select 'Women's Clothing' from the 'Fashion & Beauty' tab and scroll down to the 'Denim' section.
Finding Used Jeans on eBay
To bring up all the relative jeans on eBay then enter' 'jeans' into the search bar and then use the refinements menu on the left-hand side of the page to pinpoint the most preferable.
Select 'Women's Clothing' from the 'Clothing, Shoes, Accessories' category and then 'Jeans.' For used or second-hand jeans then select 'Pre-Owned' from the 'Condition' section.
Further refinements can come in the form of choosing the preferred size, colour and brand. This makes the whole shopping process much easier and narrows the results down instantly.
The results can also be separated by the jeans available via the auction and buy it now formats. Also look out for those listed as a Best Offer item – this provides the chance to test the seller with offers under the proposed asking price to see if they will accept.
Conclusion
Jeans are one of the foremost articles of women's fashion and come in a variety of styles so that any personal taste is catered for. If buying used jeans is preferable then more care needs taken over a purchase, make sure to read the description of the item closely if buying online.
Remember to check shopping website, eBay, where the vast majority of people will list their used jeans at prices lower than can be found on the high street. The site gives the chance to find internationally listed items to potentially find a pair that no one else will have, as well as those from Australia only.