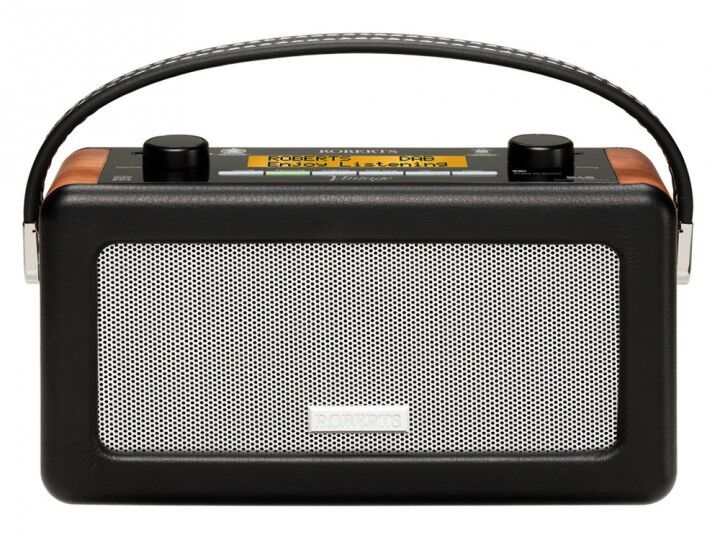 Vintage electronic items are extremely popular additions to any home, and vintage radios are one way to add to a room's style. It means that functionality, although important to some, isn't always to primary motivation for buying a vintage radio, so it's something that must be considered before purchasing one from eBay.
This guide gives an outline of the different types of vintage radio that have been produced down the years and the main factors to consider when searching for one. It concludes with an explanation of how to buy one safely and securely using eBay.
How to Identify a Vintage Radio
Radios have been around for many years with the first commercial available ones coming onto the market towards the end of the 19th Century and beginning of the 20th Century. Like all other entertainment products, they have evolved over time and are now almost unrecognisable from the early incarnations.
Most class vintage radios as being over 50 years old or manufactured prior to the onset of World War II. On eBay, buyers will find items that were manufactured up to 20 years ago being classed as vintage radios, and it reflects the change in time that these are now classed as vintage.
Vintage Radio Types
Radios are one source of entertainment that has remained unchanged for many years, and as such, most of the types available still function today. The table below outlines the different styles of radio produced and what marks each one out as unique:
Radio Type

Description

Console

· Made from wood and designed to be the centrepiece of a room.

· Many are customized specifically to go with the décor of a certain room.

· Popular in the early part of the 20th Century and most were manufactured in the late 1930s.

· Some later items made from plastic.

Cathedral

· A style of tabletop radio made from wood.

· Smaller than a console radio and more of a mid-sized contraption.

· Usually composed of a rounded-top and made to imitate the shape of European cathedrals.

· Built during the 1920s and 1930s.

Tombstone

· Tabletop wooden radio that is similar to a cathedral radio.

· Difference lies in the shape with the top squared off to form a rectangle.

· Narrow and tall, hence the name tombstone.

Table Top

· Over time these replaced the cathedral and tombstone radios.

· Rectangular radios with more emphasis placed on width over height.

· Easier to store than taller models and seen in any room of the house.

Bakelite

· First mass-produced plastic radio to come on the market.

· Costs started to come down and the use of plastic meant more customization was available.

· Most radios were of a brown/red colour and designed to be tabletop.

· The plastic they're manufactured from is brittle and if dropped the case breaks easily. Watch out for this in vintage Bakelite radios.

Transistor

· A type of system that meant radios could be manufactured in smaller sizes.

· Radios became portable after this point and transistor radios are still manufactured today.

Ghetto Blaster

· Some ghetto blasters are listed as vintage radios on eBay.

· Most models are wide and short, with a speaker at each end and the radio in the middle.

· Almost all have a handle and are designed to be carried on a shoulder when being listened to.

· A cassette deck is also a common feature on many ghetto blasters.
Choosing a Vintage Radio
There are many factors to consider when buying a vintage radio with a lot more than just functionality and style to think about. The following bullet points outline the main things to consider when searching and buying a vintage radio on eBay:
Does it work? When it comes to vintage radios, buyers must decide whether it's to be functional or just to look good. The item's description will tell buyers if the product still works, if it can be fixed or not, or if it's simply an item of furniture to fit with your décor.
Is the style correct? Whether the item is to be used or not, most vintage radios are large and should fit with the style of the place where they spend most of the time. Look at the pictures of the item and 'Ask the Seller' what the actual colour of the vintage radio is before buying it.
How big is it? Size must be considered when buying a vintage radio, as most of the older models are large compared to newer ones that are more portable. Most item descriptions should feature the dimensions, and it's worth checking there is ample space for it before making a bid.
What condition is it in? Items on eBay are listed according to their condition and checking this before buying is very important. Almost all vintage radios will be used, meaning that buyers should contact the seller to clarify how used it actually is.
Finding a Vintage Radio on eBay
Using the Internet is the best way to buy a vintage radio and is easier than scouring the ad pages of the local paper or a flea market. eBay provides one of the most extensive collections anywhere online, and the site's sellers are always on hand to help out in anyway they can. To find vintage radios in the quickest and safest way possible, follow the guidelines below:
Category: When looking for vintage radios go to the eBay home page and click on 'Electronics' on the left hand side. This will bring up another list of options, and by scrolling to the bottom the buyer will find 'Vintage Electronics' On the next page will be a listing of all the vintage electronics available on eBay. To narrow it down to just radios, simply click 'Radios', which is underneath the 'Product Type' heading on the left hand side.
Search: Another way to find vintage radios on eBay is to use the site's extensive search feature. Customers can type search terms into the bar at the top of any eBay page and click search. The search can be narrowed down by using the drop down list to the right of the search bar.
Please note that some older models won't be categorised by brand, and using the search bar may be an easier way to find one.
Condition. One of the most important ways to search is by using the 'Condition' tab. Here you can list items that are categorised as either 'Used' or 'For parts or not working', thus making it easier to find vintage radios that still function.
Safety Considerations: Using eBay safely and securely is made easier by the transaction history the auction site keeps for every single one of its sellers. Look through this before making any purchase to check the seller is completely legitimate.
eBay Deals: There are a large number of special deals on audio items to be found on eBay. If an item is listed in the deals section of the site it also benefits from free postage and makes an attractive proposition for any buyer.
Conclusion
Vintage radios are extremely desirable items to complete any home and there is a style to suit almost any brief. Although the main attraction is the look of the radio, some of them still function and can become a quirky part of a buyer's audio and all-round entertainment experience.
eBay has one of the largest such collections anywhere online and the site's sellers are among the most helpful anywhere, with the whole process being also extremely safe and secure.