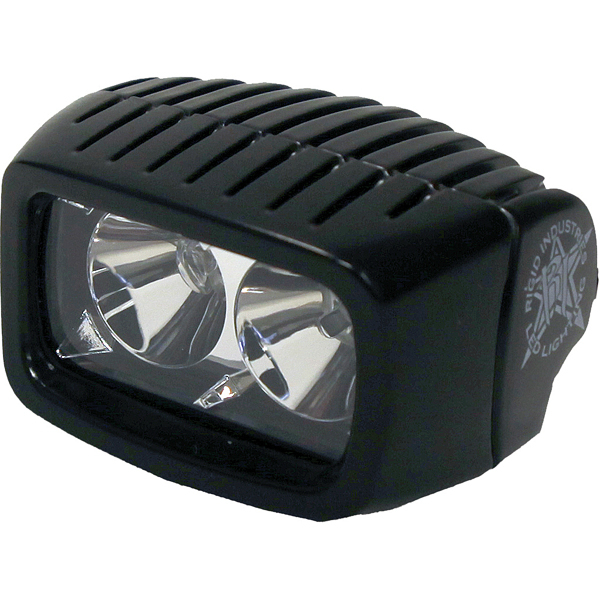 Motorcycle owners have many purchasing decisions to make when it comes to parts and accessories. Very few motorcycle parts play more of a role in protecting rider safety than motorcycle lights. For many years, motorcycle owners had limited lighting purchase options. That all changed with the addition of LED technology to motorcycle lighting. Riders take advantage of the advantages provided by utilising LED motorcycle lights. To complement superior LED technology, many LED motorcycle light manufacturers waterproof their lights to withstand immense moisture levels. Before going online to purchase waterproof LED motorcycle lights, motorcycle owners should first learn about the benefits of the lights and the four types of light that serve different purposes.
The Benefits of Waterproof LED Motorcycle Lights
Waterproof LED motorcycle lights provide several more benefits than conventional LED lighting. The first benefits concern protection of the light from water and humidity, both of which can burn out bulbs and degrade lighting panels. Waterproof LED lights also contain highly durable materials that withstand the roughest driving conditions. The lights resist shock, vibrations, and external impacts. The following table lists eight more benefits of buying waterproof LED lights for motorcycles.
Benefit

Description

Bulbs and diodes can last up to 100,000 hours

11 years of 100 per cent operation or 22 years of 50 per cent operation

If left on eight hours per day, bulb can efficiently operate for 20 years

Diodes emit less power over time to conserve energy

Energy-efficient

80 per cent of electrical energy converted to light

Incandescent bulbs lose 80 per cent of electrical energy

Reduced power consumption

Saves motorcycle owners money on parts

Ecologically-friendly

Free of toxic chemicals

100 per cent recyclable

Can reduce carbon footprint by one-third

One LED bulb burns as long as 25 incandescent bulbs

No UV emissions

Very little infrared light produced

Great for illuminating sensitive objects

Flexible designs

Customise to match bike design

Allow motorcycle owners to control the intensity, colour, and distribution of light emission

Adjustable feature provides proper lighting levels for both city and backcountry riding

Handles extreme temperatures

Waterproofing materials used to protect light source also prevents extreme heat or cold damage

Perfect for mid-winter and mid-summer riding

Light disbursement

Allows rider to direct light toward specific areas of the road or woods

Higher application efficiency than conventional lighting
The myriad benefits attributed to waterproof LED motorcycle lights make the lights the most preferred source of lighting for motorcycle owners. Manufacturers that enhance the upgrade from analogue to digital technology provide even more benefits to waterproof LED motorcycle light buyers, especially when it concerns the health of the planet.
Types of Waterproof LED Motorcycle Lights
LED motorcycle light manufacturers produce four types of lighting that serve varied purposes. Motorcyclists can attach the lights in different areas of their motorbikes including headlights, tail lights, accent lights, speaker rings, and day running lights. The type of waterproof LED motorcycle light chosen depends on the type of riding expected by motorcycle owners. For example, riders may prefer headlights and tail lights for long distance excursions and accent lights for shorter sojourns to a downtown nightclub.
Headlights and Tail Lights
Because of brightness, many motorcycle owners believe only halogen or HID lights work well for bike headlights and tail lights. However, waterproof LED motorcycle lights represent the best type of bulb for headlights and tail lights, especially for smaller LED bulbs illuminate as brightly as 35-watt halogen bulbs, but the LED bulbs require less power to operate. Moreover, the brighter halogen and HID bulbs can produce intense brightness that can blind passing drivers and riders. Waterproof LED motorcycle headlights and tail lights also allow riders to employ quick off and on blinking to grab another motorist's attention.
Accent Lights
LED accent lights have become a popular source of lighting around motorcycle bodies. Not only does waterproof LED motorcycle lighting project style and personalisation, the lighting also alerts drivers and riders who approach from the side of motorcyclists. The small lights do not take up much room, and hence, do not interfere with rider vision or mobility. Some manufacturers have created sub-types of accent lights that include engine, shell, and step LED lights. A creative innovation allows riders to operate accent lights by remote control to create a personalised light show.
Speaker Rings
Another popular trend involves adding speaker rings around a sound system to beam light towards oncoming traffic. Speaker rings typically generate power, which means the lights do not drain power from the motorcycle battery or other light sources. Motorcycle owners buy speaker lights to shine during nighttime social events and during overnight rides through the backcountry.
Daytime Running Lights
During heavy foggy or deeply overcast days, daytime running provides a light source for road motorcycle riders. The safety feature automatically operates every time someone runs the motorcycle engine. The low beam consumes very little energy, while allowing riders to demonstrate their location on the road. However, daytime LED motorcycle lights drain power from the battery.
How to Buy Waterproof LED Motorcycle Lights on eBay
With an understanding of waterproof LED motorcycle lights and the types available for sale, you should be able to find the right seller by searching on eBay. The website provides you with a search engine to find sellers who match your buying criteria. Simply type targeted keywords into eBay's search engine and then vet seller candidates until you find a seller who offers what you want in waterproof LED motorcycle lighting. For example, you can search for lights by typing " headlights " into the search engine, and then reviewing the results to find sellers who offer LED motorcycle lights. You can also search by brand name, such as Honda. Do not forget the term "waterproof" to ensure your LED motorcycle lights provide protection against moisture.