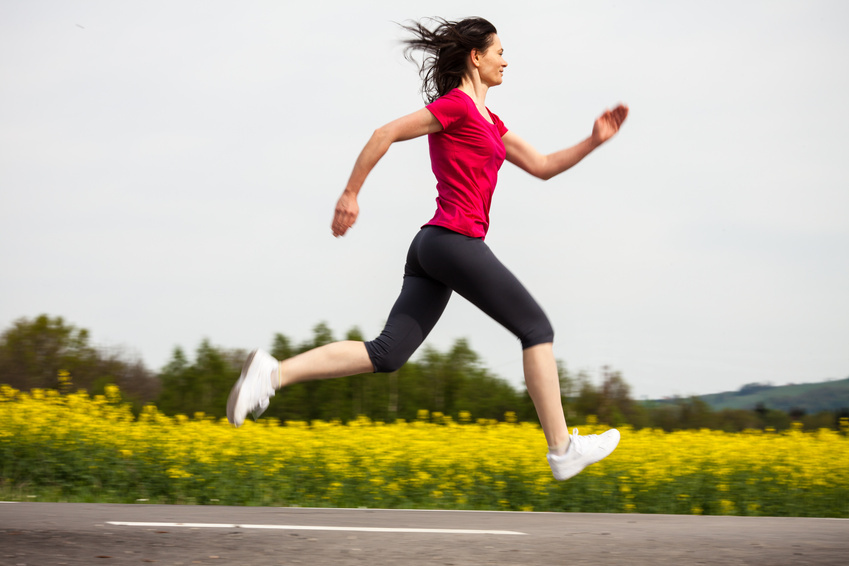 Participating in sporting activities is a regular part of many women's lives. One of the biggest questions asked when looking to engage with recreational sporting activities is, 'what to wear?' This largely depends on the type of activity being undertaken, but the question of budget is a common factor in all sportswear.
Purchasing the appropriate sporting outfit that is specific to a particular sport needn't be an expensive undertaking. There are ways to buy affordable sporting garments. eBay is an excellent example of a great place to shop to find affordable sportswear.
This guide will offer insight into how to buy women's sportswear on a budget.
What Is Sportswear?
Sportswear is clothing that has been specifically designed for sport - items of clothing to be worn when undertaking physical activities. Each item of clothing will not only be comfortable, but also offer the required design and latest sporting research advancements to enhance sporting performance. 87% of the population believes that wearing specifically designed sportswear will assist in the motivation to exercise whilst being worn.
Sportswear can loosely be broken down into the following categories:
· Sporting headwear, including hats, sweatbands, and scarves.
· Sporting tops, including T-shirts, sports bras, jackets, and jumpers.
· Sporting bottoms, including shorts, trousers,leggings, compression. leggings, and underpants.
· Sporting footwear, including shoes and socks.
Buying Sportswear on a Budget
When looking to purchase affordable sportswear there are a series of questions to apply that will assist in keeping within the budget. These include:
What Is the Sporting Activity?

Depending on the sporting activity will depend on the sportswear required. For example, cycling will require a very different outfit to aerobic fitness classes.

Research

By undertaking adequate research to identify the required items will avoid unnecessary spending. It will also inform on trending issues with particular sporting brands and general wear of the products. It will help point a buyer towards the brands that offer maximum quality for minimum cost.

Size

It's important to know one's size. This will ensure the correct fit and mean that the outfit purchased will be comfortable and practical.

Aesthetic

It is important to take into consideration the aesthetic of the items being purchased. Given that one has to wear the clothes, one will need to like the look of the garments.

This will not only enhance one's desire to wear them, but also their motivation to exercise. Feeling good about what one is wearing is just as important as purchasing appropriate gear for one's particular sporting activity.

Fabric and Material

Generally speaking sportswear will be made out of different materials and fabrics to everyday street wear. The fabrics used will offer features such as:

· Wicking ability that absorbs and disperses perspiration.

· Breathable fabric that offers airflow around the body.

· Soft fabrics that are comfortable and gentle on naked skin.

Accessories

What accessories are required? Some garments will offer zips, pockets, pouches, additional padding and mesh depending on the sporting requirements.
Buying Considerations When Buying Women's Sportswear
· Used Products: Purchasing used or pre-loved garments is a great way to save money. There are a variety of different reasons as to why a product is being sold on. Many may be near new or in excellent condition, some may not have ever been worn.
· Craftsmanship: Alongside all of the above considerations, do take into account the craftsmanship of the product. Excellent fabric and design may be let down by poor assembly of the garment.
· How Easy Is the Garment to Wash? Caring for one's product will mean longevity of use and wear. Be sure to take into account the ease in washing each item of clothing or shoes. For example, if a product is dry clean only this will add ongoing additional cost to the use of the item. By taking into consideration the washing of the clothing, this will assist a shopper in looking after the garments and gaining the best possible wear out of them.
· Cost: When looking to purchase sportswear on a budget, cost will be the deciding factor. Make sure to set realistic budgets that include all incidentals like packaging and postage and handling. Similar to most products, price will directly affect the quality. As a result, it is often more affordable to spend a little extra for an item that will last longer, thus irradiating the necessity to purchase another garment too soon after the initial purchase. However, it is also worth noting that some brands are costly because of their designer. Lesser known designers will often offer the same quality of product but be a more affordable option.
How to Purchase Women's Sportswear on eBay
eBay is an excellent auction site to buy and sell women's sportswear. Not only does it offer an extensive range of products, but also an extensive range of both new and used products. The option for sellers to auction their products means it is possible for buyers to bag a bargain. This means there is always an affordable option suitable for any budget.
The following points will offer advice on how to purchase products off eBay.
· Search: The first point of call is to locate the product being looked for. There are a number of different ways to do this. Visit the categories portal and locate women's clothing.

From here it is possible to explore sub-categories that break down the different types of sportswear even further. A shopper can undertake a keyword search using the search bar function located on every page or an advance search. All searching pathways will lead to a cohesive list compiled by eBay of all the products available at that given time in relation to one's search question.
· Checking the Product: Once a product has been chosen it is necessary to vet the item to ensure its suitability. The easiest way to achieve this is by reading the description provided by the seller and cross-referencing it with the photograph. This is particularly important if the buyer is purchasing a used or pre-loved item. Ask the seller any outstanding questions if required.
· Exchange or Refund: Given the nature of the auction site, it is advisable to engage with the seller's exchange and refund policy before purchase. eBay also offer an extensive buyer protection programme. Most sellers are customer focused and will be looking to provide a positive experience for all involved parties.

Of course by undertaking adequate research before purchase the need for exchange or refund will be defunct, as the item will match one's requirements.
· Paying for the Product: eBay operates in the same way as any shop. A buyer can pay using a credit or debit card. However, it is also possible to pay using PayPal. PayPal is a third party company that facilitates the exchange of the money for the goods.
· eBay deals: Be sure to also explore eBay deals for women's sportswear. They offer additional deals and also free postage and handling.
Conclusion
With adequate research and time, it is possible to purchase women's sportswear on a budget. eBay offer great products at affordable prices for both new and used items of sportswear. Not only that, but it is possible to use the site from the comfort of one's own home. Avoid busy shopping centres and spend more time exercising or enjoying outdoor sporting activities.
Once a shopper has researched the right sportswear for them, they should not hesitate to head to eBay to see what you can find.