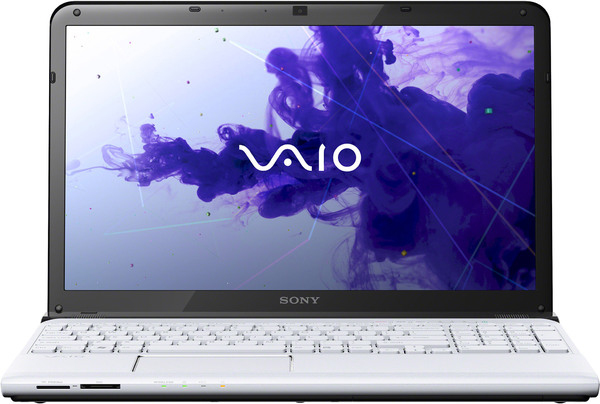 13" laptops are a popular size of computer, and are often designed to be more portable than other sizes of laptop. Due to their smaller screen size, and often le ss power intensive hardware components, they also often have a longer battery life, some even able to last the whole day without charging. A wide range of 13" laptops and ultrabooks can be found on eBay.
Features to Look for in a 13 inch Laptop
· Connectivity can be an important factor for smaller, less powerful laptops, which are often designed for surfing the web and watching movies and video. Look out for wireless connectivity and features such as Bluetooth.
· Many modern laptops of this size feature a touch screen . This gives users another way of interacting with their device and works well with operating systems such as Windows 8, which are designed to work with touch screens.
· Built in webcams and microphones are a popular feature in laptops and tablets of all sizes. These enable video and voice chat. Higher resolution webcams offer a clearer image.
Some laptops may be laptop-tablet hybrids, featuring a removable screen which can then function as a separate tablet. These devices are often highly versatile.
· Battery life is often longer on smaller, lighter devices, and should be considered if the laptop is to be used while travelling.
Key Specifications in 13 inch Laptops
The capabilities of a laptop, computer or tablet are determined primarily by the kind of hardware they feature. Specifications such as the amount of RAM, type of processor and hard drive capacity are all key aspects which should be considered when making a purchase.
| | |
| --- | --- |
| Screen | 13 inch laptops will feature a 13 inch screen. A key element to consider is the resolution of the screen. Many smaller laptops will have lower resolutions, while some will have full HD, up to and beyond 1080x1920, offering a clear and crisp image. Anti-glare and non-reflective screens, meanwhile, can be easier to see when used in bright situations. |
| Processor | The processor is a key aspect of keeping the machine running smoothly. Many machines of this size feature a dual core processor, such as the Intel Core i5 , which will ensure a smooth experience with most applications and tasks. Processor speeds are measured in gigahertz, with faster speeds generally leading to increased performance. |
| Graphics Processor | The graphics processor is most important when it comes to playing games. The majority of 13" laptops will not feature a dedicated graphics card, instead using an integrated chip. These are less powerful, but use less power, and are still capable of running a range of applications and less intense games. |
| RAM | RAM, random access memory, is key to keeping the system running smoothly. Most modern 13" laptops feature between 4GB and 8GB of RAM, ensuring they can run modern operating systems properly as well as a range of applications. |
| Hard Drive | Hard drive capacity determines how much can be stored on the computer. 500GB is a common capacity for smaller laptops, though devices can be found with up to 750GB and beyond. Some laptops may feature less space and be designed to work with cloud storage services, which stores files on remote servers. Solid state drives, meanwhile, are often smaller but greatly reduce load and boot times. |
| Optical Drive | The optical drive is the drive which reads DVD, or Blu-ray discs. While some 13" laptops feature optical drives, many do not in order to keep size and weight down. Files have to be transferred via external storage such as USB flash drives, or over the network. External optical drives which can be connected when needed are also available. |
| Operating System | The operating system is the software which enables the computer to function. A number of different operating systems are available, including Windows 7 and 8 as well as the Mac OS X. Operating systems can run a range of compatible programs, and for many users the choice can be down to personal preference. |
How to Buy a 13 inch Laptop on eBay
A wide range of laptops, including 13" laptops and accessories, can all be found on eBay.
· The listings of available 13" laptops can be found in the Laptops, Notebooks section of the Computers category, under 13".
· Laptops can be arranged by categories such as RAM, hard drive capacity and price, making it easy to sort through available items.
· Key information about a laptop, such as its brand and model, will often be clearly displayed on the item listing. This makes it simple to quickly see if an item meets any specific requirements.
· More detailed information about a laptop can be found on the item page. This includes information about the seller, such as item reviews and feedback ratings, which help to ensure that a purchase can be made with confidence.
· When looking for a specific laptop, it may be easier and more effective to make use of the search function which can be found at the top of every page. Searches can be made to return results from across the site, or from within a specified category.
· Look out for deals which may be available on 13" laptops in the Computers section.
Conclusion
13" laptops are ideal for those looking for a portable laptop which they can easily transport and use while travelling. While these laptops typically lack the power which larger computers would have, they are a great choice for surfing the web, watching movies and listening to music. 13" laptops can also offer a variety of features, such as laptop-tablet hybrid functionality and touch screen capacity. A wide range of laptops can be found on eBay.