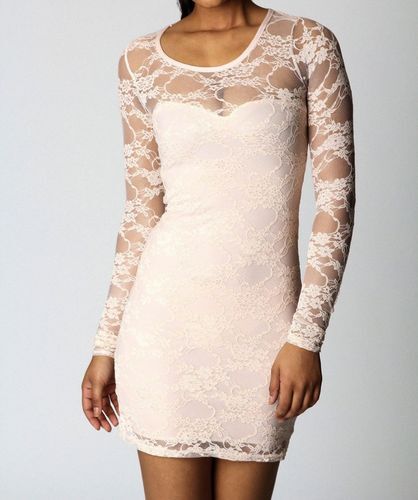 Hugely popular, Boohoo dresses are on-trend and very fashionable. There is a Boohoo dress for every style, taste, and occasion. Choose from maxi dresses, peplum dresses, skater dresses, and bodycon dresses, all of which are available on eBay at great prices. Consumers should be sure to measure their bust, waist, and hips to select a dress of the correct size. And they can choose from a selection of dresses for every season and occasion and should carefully consider their body type to ensure they purchase the most flattering style. eBay sellers offer an array of high quality Boohoo dresses in both new and used condition.
Types of Boohoo Dresses
Boohoo has different dresses available for every occasion. Whether looking for a formal prom dress or something to wear on the beach in the summer, there is a dress for everyone.
Maxi Dresses
Maxi dresses are free flowing, informal ankle-length dresses. Women can wear them throughout all the seasons of the year. From cotton maxi dresses in the summer to jersey maxi dresses in the winter months, Boohoo has a nice range, whatever the weather.
Many people often think the maxi dress gives off an unflattering appearance of a tent; however, this can be eliminated by focusing on the cut of the dress. A maxi dress with an empire waist or an A-line maxi dress makes the body appear slimmer. Buying a maxi dress with a V-neck elongates the body. Moreover, a dark plain maxi dress also helps the body look slimmer, and wearers can easily accessorise it for any occasion. Lastly, petite women may need to alter a maxi dress as they are often too long for them.
Peplum Dresses
A peplum dress has a short overskirt or a ruffle attached to the waist of the dress. It creates the illusion of having a thinner waist since the waistline is 2 inches higher than a traditional waist on a dress. Choose a knee-length peplum dress to show off some leg and draw attention to and accentuate a thin waist. A calf-length peplum dress elongates and slims the appearance of the legs. Boohoo also has patterned and plain peplum dresses available as well as different styles, including backless and strapless. A peplum dress looks great at a party when paired with high heeled shoes.
Skater Dresses
Skater dresses , similar to the A-line dresses of the 1950s, gets the name from the types of dresses that female figure skaters wear. Boohoo has both plain and patterned skater dresses available. The skater dress has a pinched waist and a high and rounded neck. It emphasises the top half of the body. Originally designed to be thigh length, the dress has evolved and much longer skater dresses are available for the winter months. It is both a fun and feminine look, and wearers can pair it with flat ballet pumps or high heels.
Bodycon Dress
A bodycon dress is a figure hugging dress that clings to the body. Boohoo has a range of different length bodycon dresses available, including upper thigh, mid-thigh, or knee length. A bodycon dress is generally made from a mixture of polyester and Lycra, which helps the dress hug the body. It is very form-fitting and particularly flattering for women with an hourglass figure. Some Boohoo bodycon dresses are strapless with a low neckline, and backless options are also available. Accessorise the bodycon dress with a pair of high heeled boots or shoes. A Bolero jacket looks great with a bodycon dress if the weather is slightly cooler. For formal wear, choose a shawl or cashmere cardigan to accompany the bodycon dress.
Summer Dresses
Bright and colourful, the summer dresses at Boohoo are made from a light and breathable material allowing the wearer to remain cool in even the hottest of weather. Choose a Boohoo kaftan dress that is ideal for the beach, worn over a swimsuit or bikini. It not only protects the skin from the sun but also allows the skin to breath and allows the wearer to stay fresh and cool. Stay in fashion and stay cool this summer with a short sleeved bright and floral short summer dress from Boohoo.
Boohoo Dress Size
Selecting the right size for your body is essential. Whatever style of dress is selected, it is important that the dress hangs correctly on the body. The dress should not be too tight or hang too loosely, or it can be unflattering.
| | | | | | | | | |
| --- | --- | --- | --- | --- | --- | --- | --- | --- |
| Size | 4 | 6 | 8 | 10 | 12 | 14 | 16 | 18 |
| Bust (cm) | 78.7 | 81.3 | 83.8 | 86.4 | 91.4 | 96.5 | 101.6 | 106.7 |
| Waist (cm) | 70.0 | 63.5 | 66.0 | 68.6 | 71.1 | 78.7 | 83.8 | 88.9 |
| Hips (cm) | 83.8 | 86.4 | 88.9 | 91.4 | 96.5 | 101.6 | 106.7 | 111.8 |
To get the most accurate size, measure around the bust at the fullest point, followed by the waist and hips. Note the measurements and then compare them against the chart above to find the most appropriate size. Women with measurements in between two sizes should always opt for the larger size.
How to Buy
Boohoo dresses are widely available on eBay in a variety of styles and sizes. Search from any page on the user-friendly website to find that ideal Boohoo dress. Available new or used, Boohoo dresses can be found for every season and occasion at affordable price from eBay sellers. Some sellers, including some of those with top-rated status, even provide free delivery. Boohoo summer dresses are exceedingly popular, with stylish and cool kaftans for wear on the beach along with comfortable cotton maxi dresses. Find great deals on Boohoo dresses with ease from the comfort of your own home when shopping on eBay.