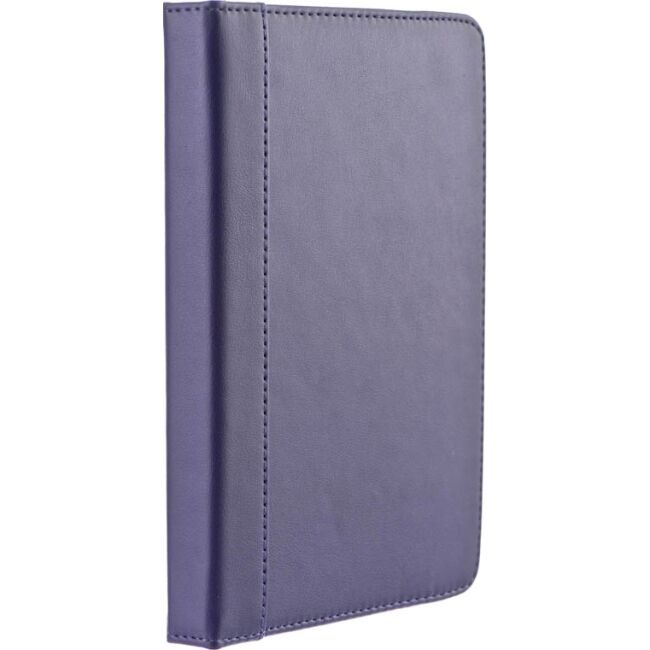 The Amazon manufactured Kindle Touch is an extremely popular type of eReader offering users access to an unprecedented book library. As a result there is a large range of accessories that have been made for use with the device, includingcovers. This guide will ex plore the various types of cover available for the Kindle Touch and will explain how to find these products on eBay where they can be bought for very reasonable prices.
Kindle Touch Covers
eReader covers are very popular accessories and there is a large variety to choose from. However, buyers need to remember that eReader devices are different sizes so cover dimensions are not universal. It's advised that buyers search specifically for Kindle Touch covers as this will guarantee that the cover will fit properly and there will be no possibility of the device slipping out from it.
Kindle Touch covers can be made from a number of different materials and this will have an influence on the price of the product. Buyers should also consider who uses the eReader and where it is primarily stored as some covers will be more suitable than others.
| | |
| --- | --- |
| Soft Cover | The soft cover is easily the most popular type of eReader cover available to buy today. Soft covers can be made from quite a few different materials but buyers should look to buy models that have a foam inlay, as this will prevent the device's screen from becoming scratched whilst in the cover. There are plenty of styles to choose from, including covers with zip openings for maximum security to those that simply close over. |
| Hard Cover | Hard covers are mainly bought for protective purposes and will keep the eReader safe from cracks and other damage if dropped. Hard covers are generally made from reinforced plastic or steel, and can be covered with a number of different materials. Buyers looking for a product that will protect their Kindle Touch are advised to search for an appropriate hard cover. |
| Envelope Cover | These are very aesthetically pleasing products and come in the form of a large envelope. These covers typically use a latch system to keep the eReader secure, and it should be noted that the device cannot be used when inside the cover. Envelope covers are perfect for buyers looking for an interesting cover to keep their device in. Leather envelope covers are especially popular, but they are more expensive than other the styles mentioned on this list. |
| Wallet Cover | Wallet covers are very handy products and allow the user to store a number of valuables in one place. These covers have a similar design to normal wallets but are much bigger, and feature a large panel on one side to store the eReader and a number of pockets on the other for cards, identification and money. |
| Pouch Cover | These are very similar in design to envelope covers but are missing the additional fold on the top section. A pouch cover is substantial for storing a Kindle Touch but buyers should note that it offers minimal protection. Buyers interested in buying a pouch cover should look for those with a drawstring top, as this will prevent the eReader from falling out. |
| Skin Cover | A skin cover is made from an elasticised material like rubber or silicone gel. This helps keep the cover in place and also provides a limited amount of protection through shock absorption. Skin covers come in a multitude of colours, and buyers interested in purchasing such a cover are advised to look for those that have a grip design. This makes it easier to hold the device and will prevent slippage. |
| Clutch Cover | A clutch cover is essentially a large clutch big enough to store a Kindle Touch. Well-made clutch covers will come with an internal pocket to store the eReader and plenty of room for storing other items. Clutch covers can be bought in a variety of colours and designs, and can be quite expensive to buy. |
| Book Cover | These are ingenious little products that utilise the design of a hardback book. The outer layer is generally made from reinforced plastic and covered with bookbinding paper. Kindle Touch book covers are the perfect combination of old and new, and are very aesthetically pleasing. |
Buying Kindle Touch Covers on eBay
eBay is the best place to search for accessories and covers for the Kindle Touch as buyers are presented with a vast selection to choose from at much lower prices than those sold in stores.
Log on to eBay.com.au and click on the Computers & Tablets link located in the Electronics tab on the left hand side of the page. On the following page, scroll down and click on theCases, Covers, Keyboard Folios title within the iPad & Tablet Accessories tab. Click on the For Amazon Kindle filter underneath the For Compatible Brand heading in the Categories table. Type the name of the desired cover into the search bar and press enter e.g. Kindle Touch Wallet Cover.
All buyers should visit eBay Deals, which is a section of the website that sells stock at a reduced price. To access the relevant page first click on the Deals link, followed by the Computer heading in the Electronics tab.
Conclusion
It's a good idea for buyers to purchase a cover for their Kindle Touch. These covers can protect the eReader from scratches, cracks and other damage. They can also add to the aesthetic quality of the device. There is a large selection of Kindle Touch covers available on the market and all buyers are advised to spend ample time browsing through what's on offer.