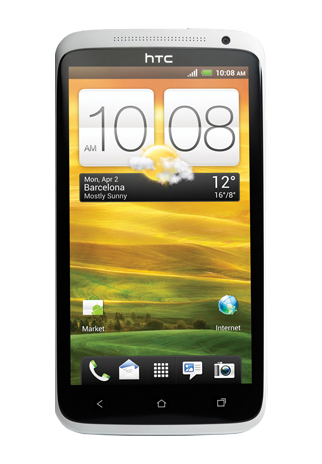 The HTC One X is a smartphone which runs on the Android 4.1.1 mobile operating system and uses the HTC Sense 4+ graphical user interface. It is designed with a high-definition touch screen, making it attractive to use and easy to operate.
This guide will look at the options you have as a consumer in reference to buying on eBay, a website where HTC One X phones and their accessories can be found in abundance.
HTC One X Specifications
The table below highlights some of the most important details of the HTC One X model, released into the Australian market in April 2012.
| | |
| --- | --- |
| Specifications | Details |
| Size | Height – 134.36mm. Width – 69.9mm. Depth – 8.9mm. |
| Weight | 130 grams with battery included. |
| Display | 1280 x 780 pixel resolution. 4.7-inch super LCD 2 with RGB Matrix. |
| Storage | 32GB |
| Camera | 8 megapixel back camera, autofocus and smart LED flash. |
| Battery | 1,800 mAh Li-Pol |
Pros and Cons HTC One X Phone
Below is a quick look at some of the advantages and disadvantages that come with the HTC One X model.
Pros
The most instant appeal of the HTC One X model is apparent with the high quality design and large screen. The fast-loading camera is first-rate, bringing photos and videos to life with the high definition display. The battery life has also improved from some of the previous HTC phone models.
In terms of sound quality, the One X has Beats technology incorporated into the phone which doesn't require updating to use. Although there is no removable storage capacity, the operating Android system can be upgraded to 4.2.2 for enhanced use.
Cons
Due to the practical and enlarged screen, the phone requires two hands to operate it. Some users have also noted the potential annoyance of it overheating, generally when using it for the more demanding functions. Its Wi-Fi and Bluetooth connectivity also can encounter problems, although this can be dependent on your location and router.
Accessories for the HTC One X
As with all modern-day phones additional accessories can be purchased, either as safety enhancements or for personal preference. The table below looks at these accessories in further detail, all of which can be found on eBay.
| | |
| --- | --- |
| Type of Accessory | Description |
| Chargers | Of course, charging the HTC One X phone needs to be done on a regular basis, especially if the phone is relied upon in everyday life.Portable and car chargers are useful acquisitions. |
| Speakers | Portable speakers with Bluetooth technology are perfect for on-the-go listening. Desktop cradle versions also enhance sound quality played by the phone. |
| Touch Pens | Some people prefer to use specially designed touch pens for their touch screen phones. They are manufactured with a soft-head to protect the screen from scratches, markings, etc. |
| Phone Case | If worried about accidental damage to the phone, then look into buying a case for it. They come in a number of designs, from smart fold-over leather versions to heavy duty silicone cases. |
| Vehicle | For hands-free use inside vehicles, then look into buying a headset. Alternatively, for tracking GPS safely and efficiently, visor clip mount or windshield holders can be also purchased. |
Using eBay to Buy a HTC One X Phone
Using eBay to purchase an HTC One X phone is beneficial as the site is easy to navigate and potential deals can be found. Look into buying via anauction, or alternatively check out the Phones section within eBay Deals for any further offers. The below details provide some helpful tips to make shopping on eBay easier and safer:
· To search quickly and efficiently on eBay, enter 'HTC One X' into the search bar on the home page. Here, enter the Phones category on the left-hand side of the page and then browse the subsequent results. Either search within theMobile Accessories or Mobile Phone sections depending on what is required.
· To narrow down a search, continue to use the refinements menu of the left-hand side of the page, in respect to such aspects as the desired colour, features and condition. eBay also offers the chance to select a maximum price value so that the risk of overspending is eliminated.
· Remember to stay extra vigilant when coming to finalise a deal, especially if buying a used model or dealing with a new eBay member. Read the description carefully and ask the seller a question if necessary.
Conclusion
The HTC One X has generally scored highly in user reviews, where the Android system and quad-core processer are positively assessed. Any potential worry of buying one is reduced by the fact updates are constantly released also.
Reading reviews from different sources is advised, along with shopping around to find the best deals. eBay is useful in this sense as many smartphone models can be purchased for lower prices than the market average.