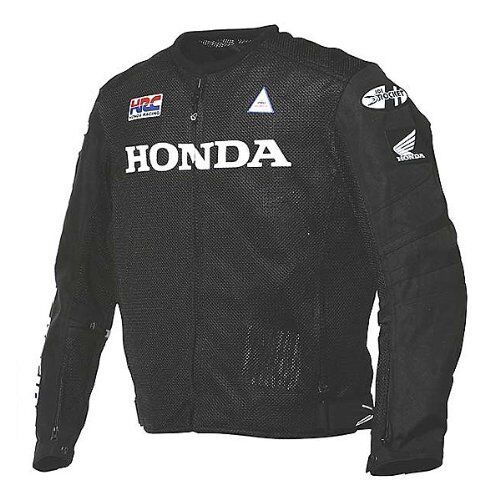 People who have purchased motorcycle jackets in the past are probably aware of the confusion that arises when making a decision. After all, there are scores of options from which to choose, and this is no different when it comes to buying a Honda motorbike jacket. The good news is that with a little understanding, the process simplifies significantly.
Buyers always have the option to turn to shops that deal in motorbike clothing, although websites, like eBay, give buyers more alternatives to search through. In any case, buyers must pay attention to aspects like the features of these jackets, the materials used in construction, as well as differences in sizing norms.
Honda Motorbike Jacket Sizing
Getting the right size of Honda motorbike jacket is among the most crucial aspects of purchasing one because Honda jacket manufacturers do not follow any one given sizing pattern. Buyers need to take into account that a motorcycle jacket can be on for long periods, which is why a good fit becomes pertinent. Buying a typical bike jacket involves different measurements that include chest, arm, waist, hip, cuffs, and height.
Since different manufacturers tend to use different sizing parameters, looking through their sizing charts is helpful. The table below helps to indicate how a typical Honda motorbike sizing chart looks.
| | | | | | |
| --- | --- | --- | --- | --- | --- |
| Jacket Size | Chest | For Chest Size (cm) | Waist (cm) | Arm (cm) | Cuff (cm) |
| | 48 | 42-43 | 42 | 26 | 10 |
| L | 46 | 40-41 | 40 | 25.5 | 9.5 |
| M | 44 | 38-39 | 38 | 25 | 9 |
| S | 42 | 36 | 36 | 24.5 | 8.5 |
Buyers should remember that this table only serves as an indication and Honda motorbike jackets made by different manufacturers can come with their own sizing charts. In addition, sizes can include XXL and XXXL as well as XS and XXS.
Materials Used to Make Honda Motorbike Jackets
Most well-made Honda jackets come in leather options. However, motorbike jacket buyers do have other materials from which to choose as well.
Leather
Leather, of course, is the most commonly used material to make motorbike jackets because it offers many benefits. For instance, leather serves as the best bet when it comes to protection against slides and falls. In addition, leather also offers good protection against nature's elements, like sun, snow, and rain. Well cared for leather jackets can last a lifetime. However, leather motorcycle jackets are typically heavy, they are not as breathable as some other alternatives, they are stiffer than other materials, and they also tend to be more expensive. Another point to remember is that leather motorcycle jackets can come in split leather, suede leather, top or corrected grain leather, and naked or full-grain leather. The last alternative, full-grain leather, is the best but also the most expensive option.
Other Materials
Buyers can find Honda motorbike jackets made with other materials, like fabric, mesh, nylon, and Kevlar; however, these materials do not really match up with leather on the protective capabilities front. On the other hand, these jackets can be much lighter, they tend to offer freer movement, they are available in a number of colours, they are often more breathable, and they tend to be cheaper than their leather counterparts.
Features of Honda Motorbike Jackets
Well-made Honda leather jackets, and those made with other materials, come replete with features; therefore, they require buyers' attention. Honda jackets meant for riding incorporate armour, and while cheaper jackets tend to use just a little padding on shoulders and elbows, better jackets offer substantial protection through the use of effective armour. Some jackets even provide back armour, and in many instances, the armour can be easy to remove, should the need arise. The impact-absorbing material used is normally in line with the European Community, or CE, standards, although it is important that the armour stays in place to provide the needed protection. To ensure that the armour stays in place, especially around the elbows, protective motorbike jackets contain straps.
Many Honda jackets also include some form of temperature control, which comes in the form of liners as well as strategically located vents with zipper closures. Some jackets come with removable liners and buyers can also find jackets that come with heated liners. Looking for some kind of reflective material sewn into the jacket's back is a good idea, given that this can help increase rider visibility at night. The number of pockets that these jackets contain can vary greatly, and buyers should look for jackets that carry enough pockets to suit individual requirements.
The actual making of a motorcycle jacket can also vary, and buyers should ideally pay attention to zips, fasteners, and stitching along the jacket's seams.
Design Alternatives
There is no dearth of design alternatives when it comes to buying Honda jackets, which include different styles of jackets sold in different colour and design alternatives. Bomber, double rider, and Moto, or cafe racer, for example, are basic style options that buyers can find. The actual design also varies from jacket to jacket, and buyers can expect to find Honda Respol jackets, Joe Rocket Honda jackets, Honda CBR jackets, and the like. These come in an amalgamation of colours, like black, red, white, blue, yellow, and grey.
How to Buy a Honda Motorbike Jacket on eBay
Motorbike parts and accessories deals are not difficult to find when shopping on eBay. Buyers looking for just about any kind of a Honda motorbike jacket, leather or synthetic, can find something to suit their needs when shopping top-rated sellers on eBay who stock these jackets in different materials, sizes, designs, and colours. In addition, a number of sellers who use eBay give buyers the ability to avail of free delivery, helping them to save some money.
eBay users can find used Honda motorbike jackets, which can also help save money. However, when buying a used jacket, checking its condition before making the purchase is a buyer's responsibility.