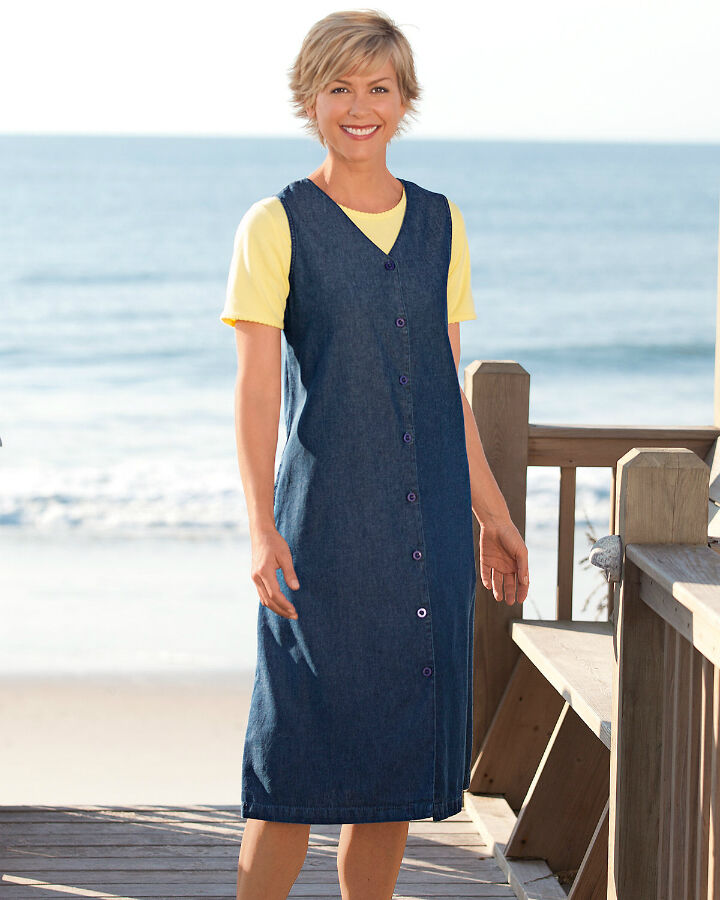 When the leaves turn golden and the weather turns nippy, you know it is jumper season once again. Commonly used during autumn and winter, jumpers keep a person's arms and torso nice and warm. In other countries, a jumper is also known as a sweater, jersey, cardigan, or pullover.
These may be purchased from traditional retail shops or on eBay. The great thing about eBay is it allows the shopper to quickly find the jumper they want in just a few simple steps. While people easily grasp the basics of searching on eBay, many do not know how to use the website to its maximum potential. When searching for jumpers, it is important to know the many ways of searching for items on eBay.
Searching for Jumpers on eBay
If you are new to eBay, the format for the website may feel confusing at first, especially if you are used to browsing through shops and looking through their window displays. However, finding jumpers in eBay is quick and simple if you know what to do. If you are looking for a bargain, you can start by going through deals on Jumpers & Cardigans. These are new products at bargain prices that have been handpicked by eBay just for you. More than being an incredible deal, it also comes with free postage as well. As for the traditional way of search, type the search term "jumper" on the search field found on every page on eBay and press enter. This should bring up hundreds or thousands of product listings sold by both local and international sellers. For those who find the sheer number of these results overwhelming, there are many other ways to narrow down the results.
Jumpers by Style
Jumpers are available in different styles. Most jumpers are worn on top of another piece of garment like a shirt or blouse. Jumper necklines are available in a turtleneck, V-neck, and crew neck, among others. These jumpers may be zipped up, buttoned down, or pulled over your head. Jumpers that have to be buttoned or zipped up are often called cardigans. Sleeve lengths, on the other hand, range from full length, three quarter, and short sleeves. Sleeveless jumpers are known as a sweater vest. As for the hem length, it can end mid-torso, at the waist, or even at the ankle.
Jumpers by Material
When it comes to materials, jumpers come in a wide range. Below is a quick description of some of the different fabrics that can be used to make this type of garment.
| | |
| --- | --- |
| Material | Description |
| | Produced by a cashmere goat; soft; lightweight; warm; luxury fabric; expensive |
| | May come in different types like a coarse Shetland, smooth Merino, and a middle-of-the-range Lambswool; commonly-used fabric for jumpers |
| | Typically worn to combat the light evening chill of the spring and summer months; may be used for casual or more formal occasions |
| | Normally used for warm weather; breathable; lightweight; wrinkles easily but possesses a higher moisture-absorbency compared to cotton |
| | Manmade fibre; has a wool-like texture; easy maintenance; may not last as long as natural fibres; lightweight; does not wrinkle; typically inexpensive |
These materials may also be blended together to create fabrics that are cooler or warmer than its original material. Choosing from among these depends on your current season. Cashmere and sheep wool are often used for the winter months, while cotton and linen are reserved for seasons with a light chill.
Jumpers by Size
Jumpers may also be searched on eBay by size. When buying a jumper, it is important to know your specific measurements and not just rely on the size. More often than not, different brands have different sizing guides. Below is a sample of a general size guide for women.
| | | | |
| --- | --- | --- | --- |
| AU Size | Hips (cm) | Waist (cm) | Bust (cm) |
| | 86 | 60.5 | 78.5 |
| 8 | 88.5 | 63 | 81 |
| 10 | 93.5 | 68 | 86 |
| 12 | 98.5 | 73 | 97 |
| 14 | 103.5 | 78 | 96 |
| 16 | 108.5 | 83 | 101 |
| 18 | 116 | 90.5 | 108.5 |
Keep in mind that this is a general size guide. Some brands may also carry petite, curvy, or maternity sizes for their clients. It is important to consult with the seller for the actual measurements in centimetres before purchasing the item.
Jumpers by Brand
Jumpers are offered in a wide range of styles by different brands. These include Adidas, Anne Klein, Marc Jacobs, Billabong, Bonds, Country Road, One Teaspoon, Witchery, Dotti, Roxy, and Sportsgirl, among others. Selecting a brand often depends on personal taste and budget. For those who want a particular jumper style that is no longer in season, eBay is a great place to look.
Jumpers by Condition
Aside from offering brand new jumpers, eBay is also a great place to find pre-owned pieces. For those who are looking for these specifically, you can filter the search results by choosing "Pre-Owned" under "Condition". In fact, you may luck out on those that may have only been used once or twice, but are being sold at a great price. Other ways to filter through the jumpers are by searching "New with tags", "New without tags", and "New with defects". When buying pre-owned items, shoppers should keep their eyes peeled for jumpers that are being sold in bulk or bundled with other clothes.
Jumpers by Location
Jumpers may also be organised based on location. While there are thousands of jumpers being offered on eBay, you may want to purchase one that is near your location. The advantage of doing so is incurring lower shipping fees, which can be a problem for items purchased from international locations. eBay allows you to filter items that are located within "eBay Australia", Australia Only", and "Worldwide".
Jumpers by Price
For those who are working with a budget, jumpers may be sorted based on price. If you can only afford to pay a certain amount, you can filter out the jumpers above a certain price point. Alternatively, jumpers that are below a particular price point may also be filtered out. eBay allows this to be done through its sidebar or Advanced Search.
How to Buy Jumpers on eBay
After finding the jumper that you wish to purchase on eBay, the next step is to review the seller who has listed the product. Check out his or her feedback score. Ideally, this should be more than 99 per cent. Still, this does not mean that you should not pay attention to those with feedback lower than this. Sometimes, sellers stumble, especially if they are still new to eBay. If your heart is set on an item from a seller with a low feedback score, find out why by checking out his or her detailed feedback. If the problems are nothing serious, use your judgement and decide if it is worth it to deal with the seller. eBay allows you to communicate with the seller through the "Ask a Question" link.
Conclusion
Buying a jumper on eBay is not that hard. Shoppers can search for jumpers based on styles, material, size, brand, condition, location, and price, among others. Among the different jumper styles are the turtleneck, crew neck, V-neck, and more. As for materials, jumpers may be made from cashmere, sheep wool, cotton, linen, and acrylic, among others. Australian jumpers for women generally range from size 6 to 18. However, there are also sizes catering to petite, maternity, and curvy women. Whether you are looking for brand new or pre-owned jumpers, you are sure to be able to find it on eBay. With just a few simple clicks, you can have a jumper in your size and your style delivered to your doorstep in just a couple of days.