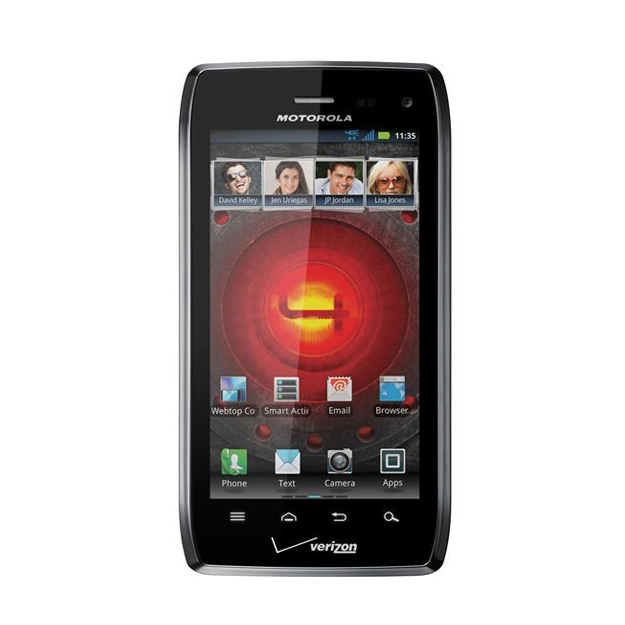 Androids are becoming increasingly prominent in the mobile phone market. There are many varieties and they all offer the user a different service. For many, having a phone with a large amount of internal memory is important and for others it is imperative that the camera is of high quality. Understanding and distinguishing between the features can help to make the selection process much easier. All Androids are available to buy on eBay.
Buying Considerations of the Droid 4
When considering what device to purchase, several factors must be taken into consideration. The cost of the phone is a big thing for many and whether to buy the phone outright or start a contract is an additional question. Having a budget can help when looking online and especially on eBay as different sellers offer different prices depending on what condition the phone is in.
Looking further into what features the phone contains, such as its battery life , apps available and the operating system it uses can be of benefit also. Ensuring your device ticks all the boxes required before purchasing is an efficient way of researching.
What Is an Android Device
An Android device is simply the name given for the operating system that it uses, much like PCs run Windows as their operating system. There are several versions available, the Droid 4 runs on the 2.3.5 (Gingerbread) type. A standard Android will have a series of home screens, which contain shortcuts to launch apps and allow your emails and phone settings to be controlled.
You can access your social media, images and text messages from the home screen and there are an abundance of apps available for download that will help make the user experience more efficient. Android is open source which means manufacturers can create phones exactly as they wish without seeking permission from the owners. This means the phone sizes range from extremely small to tablet size.
Droid 4 Features Available
Apps are regularly used by Smartphone users, and Android devices have access to the majority of them. There are a wide variety of games available to download and social media access is integrated into the phone itself. The Droid 4 comes with an array of incorporated features:
QWERTY Keyboard – Provides a different option for those who dislike the touch screen
4g Mobile Hotspot - Can be a mobile hot spot for up to 8 other devices.
Noise Reduction Capabilities - Dual microphone noise reduction when answering or making a call.
Image Editing Tools – Cropping, rotating, and colour enhancing facilities.
GPS and Location Services – Aids navigation on foot and in a vehicle.
Touch Screen - Capacitive touch screen
Memory – 16 GB Internal Memory
Megapixels - 8 MP (back of the phone) 1.3 MP (front of the phone)
The Design and Size
Size and design is important and must be taken into consideration when selecting which handset to purchase. The Motorola Droid 4's physical features and dimensions are as follows:
Size : 69.9 x 126.7 x 12.9 mm
Display Type : TFT (16m colours)
Display Type : 4.0-in.; (540 x 960) TFT LCD
Taking into account all of these aspects and the features available will help you make a well informed decision. The situation in when and how the phone is used must also be taken into consideration. It is a personal choice and being comfortable using the phone is essential.
Performance and Battery Life
The Droid 4 contains a dual-core 1.2GHz processor and 1GB of RAM. The LCD touch screen will allow easy transition between screens and a high quality colour display will be present. With regards to the battery, a 1,785mAh is provided and can last up to 205 hours on standby. Having a phone that has a long battery life can prove invaluable as phones nowadays operate so many different applications simultaneously. Vast internal memory helps the phone work as it should and looking out for this when purchasing can be a good idea.
How to Buy a Motorola Droid 4 on eBay
There are a vast number of Smartphone's available on eBay, which is great for all of you looking to buy a new device. There is the option to purchase a Motorola Droid 4 phone, ranging from the most basic phone to a phone with advanced features.
Simply type in the search bar keywords such as " Motorola Droid 4"; you will then be faced with a results page. The category system allows you to sort and filter the results based on price and condition as well as many others. Ensure that you look for top rated sellers and companies who boast good reviews to ensure a safe and secure transaction. eBay offers a large selection of Motorola Droid 4 phones, with a perfect solution for all buyers.
Conclusion
There are several factors that must be taken into consideration including aesthetics, performance, battery life and memory. This guide has provided details regarding the Motorola Droid 4 but on the market there are hundreds of different types. eBay is a great site to begin your search and can present you with all the information you need to make the correct choice.