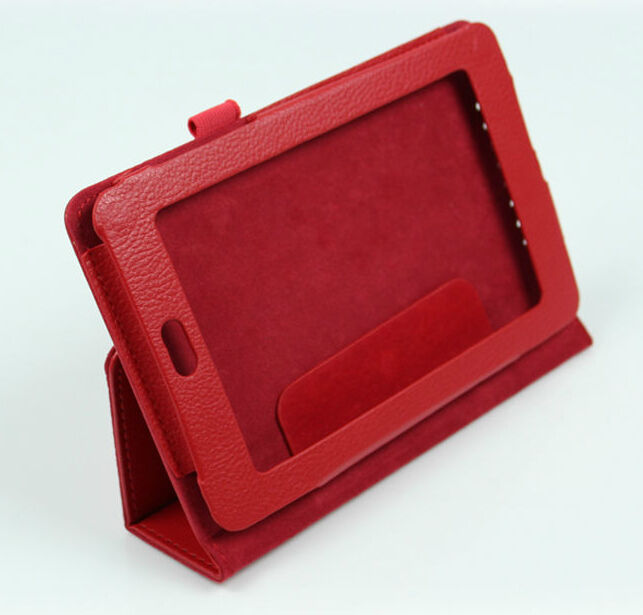 Google's Nexus line started as exclusively smartphones, but it has since progressed to the tablet arena and become the flagship Android product of the company. Nexus tablets are some of the most advanced out there, and because of this, it's imperative to find a case that can properly protect the gadget. When selecting a case, however, all of the following considerations should be taken into account.
Interior Lining
When looking at Nexus tablet cases, it's imperative to consider the interior lining of the product. Smartphones do well with screen protectors, but thanks to the larger screen size of tablets, these protectors simply aren't enough to get the job done. It's the interior lining of a case that will protect the tablet screen, so paying close attention to this detail is imperative.
When looking at different tablet cases, one should seek out the word "micro." It may say microfiber or microsuede; both are desirable. They ensure that the Nexus can travel on long trips and go through countless openings and closings of the case without scratching the screen.
Access to Ports
When considering covers, it's important to ensure there are areas that provide access to both the camera and ports. Not all tablets are created equally, so neither are their cases. Without the cutout areas specific to the Nexus, a consumer could find themselves having to remove their tablet from its case every time they need to charge it or take a picture.
Keyboard Feature
There are a variety of considerations a person should take into account when picking a Nexus keyboard, but they can actually make their lives much easier by opting for a tablet case that has a keyboard already connected. The Minisuit Keyboard Case, for instance, comes equipped with a Bluetooth keyboard that works directly with the Nexus.
It's important, though, not to simply seek out the cheapest dual cover-keyboard option. Consumers should make sure that they're getting a full QWERTY keyboard that includes a docking station. Additionally, battery power should be considered. The aforementioned Minisuit case has 60 days of standby power, and since this equates to 55 hours of use, it'll definitely last while out and about or travelling.
Ease of Use
Gone are the days when covers are made simply to protect a tablet. These days, electronics accessories are made with functionality in mind, and this is most obvious when considering Nexus tablet cases. For instance, most tablet cases, have covers that will bend back and allow the Nexus to be viewed in a landscape position, which is a feature great for watching movies.
Other tablet covers, such as the Chil Notchbook Case, provide a small section at the bottom that actually folds out. This makes it possible for a person to slide their hand alongside the bottom of the tablet, and this provides exceptionally easy one-handed reading. In addition, this feature puts far less pressure on the hinge of the cover.
Price
In some instances, it all comes down to price. There are numerous inexpensive cases, but many of these simply can't protect the Nexus like it deserves. There are others, such as the Portenzo Alano case, that are pricier, but offer advanced cases and unique design.
Pricing for Nexus cases will vary greatly between manufacturer and model, but it's important to remember that opting for a cheaper case could mean sacrificing quality. On the other hand, even when it comes to more expensive covers, the inflated price may be more related to the brand name or aesthetic value.
A case or cover is an absolute necessity after purchasing a Nexus, and while there are countless cases to consider, it's important to remember that not all of them are created equally. Fortunately, by simply paying attention to your needs and wants, it's possible to get a quality Nexus case without necessarily breaking the bank.