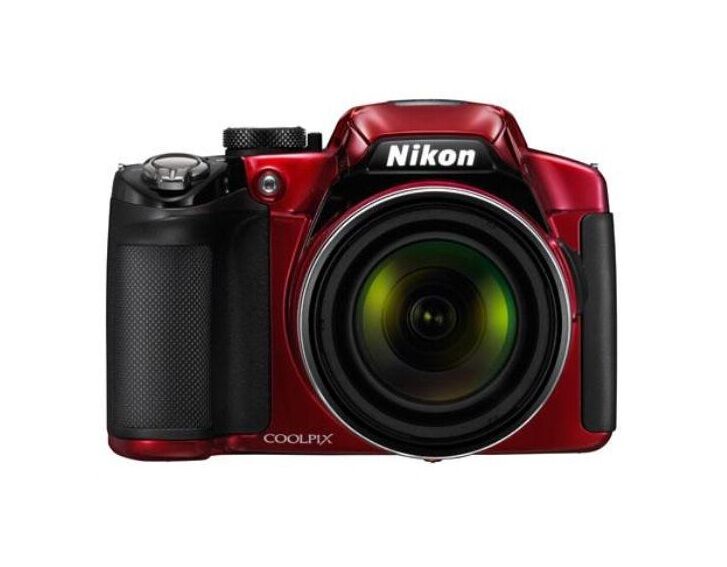 The Nikon Coolpix P510 is the ultimate super zoom compact camera for the outdoor photographer. Whether a keen photographer or a novice, it is important to be able to make an informed decision when buying a high-end camera. As such, this guide will take a look at the technical specifications, camera abilities and special features that make the Nikon P510 appealing to the photography enthusiast, ending with a small section on how to buy the camera from eBay.
Technical Specifications
The table below lists the technical specifications of the Nikon P510, highlighted because they have a direct impact on the camera's performance power:
Features

Nikon Coolpix P510

Resolution

16 MP

Processor

Expeed C2

Sensor Type

BSI-CMOs

Sensor Size

1/2.3" (6.17 x 4.55 mm)

Optical Zoom

Extreme 42x wide-angle zoom (24-1000mm equivalent)

Viewfinder

3" tilting TFT-LCD with anti-reflection coating and 921,000 pixels

ISO

100-3200 (6400 in reduced MP)

Shutter Speeds

8-1/400

Aperture

f3.0 to f5.9

Metering

Multi-pattern, centre-weighted, Spot and

Spot AF-area

White Balance

Auto, manual and 5 pre-set options

Flash

Built-in, pop-up with five modes including slow-sync

Self-Timer

Yes

Memory And Storage

Compatible with Eye-Fi X2 (or later) memory cards and the following formats: SD/SDHC/SDXC

Power

Nikon EN-EL5 Lithium-Ion battery

Connectivity

USB 2.0 port; HDMI with mini-connector; Eye-Fi connected for wireless. No remote control.

Videography

Full HD (1080p) movies; MPEG-4 and H.264 formats; stereo microphone; mono speakers; resolutions: 1920 x 1080 (15, 30fps), 1280 x 720p (60, 30 fps), 640 x 480 (120, 30fps)
Design Specifications
The following specifications are regarding the design elements of the Nikon P510 which affect the handling and operation of the camera:
· Weight (Including batteries): 555g (1.22lbs)
· Dimensions: 4.72 x 3.27 x 4.02" (12 x 8.3 x 10.2 cm)
· Body: Available in black or red, with deep, contoured, textured and rubberised grip. Includes SLR-like bridge with room between the grip and the lens barrel.
· Lens: Zoom-NIKKOR ED glass lens housed in protruding lens barrel.
Notable Features
The following bullet points highlight the notable features of the Nikon P510:
· Innovative side zoom control provides easy access to the P510's zoom capabilities. Additionally, the close-up macro mode allows focus as close as 0.4 inches (1cm).
· Optical zoom is mechanically stabilised with Vibration Reduction (VR) to help prevent camera-shake. This, along with lightning-fast autofocus at up to 5 shots in one second allows spontaneous action to be captured sharp and clear.
· Backside illuminated CMOS technology increases the flow of light to the sensor's surface for improved quality and minimum image noise even in low light.
· Built-in GPS and geo-tagging features can be switched on to geo-tag files in latitude and longitude. These photos and movie files can then be integrated with Nikon's my Picturetown photo sharing site, Google Earth and Nikon View NX2 software.
· Choose from a range of special effects when recording movies using continuous AF and stereo sound. Slow- and fast-motion action sequences can also be recorded, with the P510 connecting to an HDTV via the HDMI port.
· Choose from a range of special effects when taking pictures including Backlight HDR.
· 20 pre-programmed scene modes mean the camera determines the best settings for the job.
· The Easy Panorama mode automatically combines multiple shots into an 180o or 360o panoramic image.
How to Buy the Nikon Coolpix P510 on eBay
It is easy to buy from eBay's large range of cameras and DSLRs with the following steps:
· Use the search bar at the top of the screen to type in 'Nikon Coolpix P510' and browse the results. Narrow down the listings by selecting Digital Cameras on the left hand side.
· From there, type in Nikon Coolpix P510 into the search bar and browse listings or use the categories on the left hand side to narrow down results. Categories may include: 'Format', 'Type', 'Brand', 'Optical Zoom', 'Condition' and 'Price'.
· Before making a purchase, carefully read the seller's product description, reasons for selling and product condition (if it is a used model), and their shipping conditions. Look out for reliable sellers: a gold badge next to their name indicates they have a good reputation.
· It may also be possible to find the Nikon Coolpix P510 in eBay's recommended deals section which can be found at the top of every eBay page. Simply go to the Electronics tab, and choose Cameras to browse deals.
Conclusion
For photography enthusiasts, the Nikon Coolpix P510 can be the perfect purchase. It is designed to be the ultimate zoom camera whilst being compact, easy to use and carry, and with user-friendly specifications. Knowing the basic specifications and special features of the Nikon P510 can help buyers make an informed decision when buying the camera from eBay so they can enjoy their purchase for years to come.