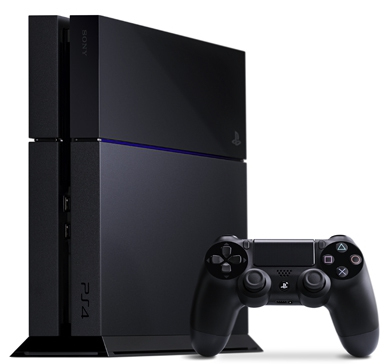 The Playstation 4 is a gaming console made by Sony. The PS4 is renowned for fantastic graphics and gameplay across a range of hugely popular titles and also providing a whole entertainment system in one device. The Playstation series is the most popular in the history of the video games industry and the PS4 doesn't look like stopping this trend. Playstation 4 consoles are available to search for and buy in the Electronics section on eBay.
The History of the Sony Playstation
The Playstation franchise started with the Playstation 1 being released in 1995 and was a direct competitor to the Nintendo 64. The Nintendo 64 had vastly superior graphics and compared to the 32-bit Playstation. However, classic releases such as Grand Theft Auto and Crash Bandicoot propelled the console to beating its competitors to the ground in terms of sales.
The natural progression was to make variations of the console by making it smaller and lighter. The eventual release of the PS2 and PS3 in the years 2000 and 2006 respectively continued the momentum of the massive retail sales of the PS1 and made the range of games and franchises like the FIFA football series a staple game in many gamer's collections. Sony have always put the gaming first and the Playstation 4 is certainly no exception.
Playstation 4 Specifications
The Playstation 4 is a technological masterpiece and easily one of the best pieces of entertainment equipment ever made. The main features of the Playstation4 are:
| | |
| --- | --- |
| Feature | PlayStation 4 |
| Optical Drive | Blu-ray/DVD |
| Game DVR | Yes, PS+ subscription not required |
| RAM | 8GB GDDR5 |
| CPU | Single-chip x86 AMD "Jaguar" processor, 8 cores |
| GPU | AMD Radeon Graphics Core Next engine w/ 1152 shaders |
| Storage | 500 GB Hard Drive (user removable) |
| External Storage | TBA |
| Cloud Storage | Yes |
| Play As You Download | Yes |
| Remote Download | Yes |
| Account Access from Multiple Consoles | Yes |
| Mandatory Game Installs | No |
| Required Internet Connection | No |
| Used Game Fee | No |
| Digital game sharing or gifting | No |
| Backwards Compatibility | None |
| Cross Game Chat | Yes |
| Controllers | PS4 Dual Shock (1 included) |
| Controller Batteries | Rechargeable (built-in) |
| Motion Control | DualShock 4, PlayStation 4 Eye (not included), PlayStation Move (not included) |
| Voice Commands | Yes |
| Subscription Service | PlayStation Plus |
| USB | USB 3.0 (3 ports) |
| Live Streaming | Yes |
| Web Connection | Gigabit Ethernet, IEEE 802.11 b/g/n |
| BlueTooth | Bluetooth 2.1 (EDR) |
| Wi-Fi Direct | No |
| A/V Hookups | HDMI output (4K Support |
| IR | No |
| Power Supply (PSU) | Internal |
| Region Locked | No |
What to Consider When Buying a Playstation 4
The Playstation 4 is extremely popular, so it is extremely important to search efficiently and find a bargain. Some things that you may want to consider when buying a PS4 are:
Condition - Consoles will come in either a New or Used condition. Pay close attention to the product description and if you have any questions, please ask the seller. Sellers are usually very receptive to questions about their products so please ask any questions about the condition of the PS4.
Price- Be sure to look at a large number of the Playstation 4 consoles available on eBay to get a feel for what prices they sell for. This will give you a much better idea of what a good deal looks like and make you feel more comfortable about your purchase.
Games and Accessories Included- There are some great bargains to be had on eBay and many Playstation 4 consoles come with game bundles so be sure to take your time with searching as you may find a great deal and some brilliant games or accessories like a gaming headset or spare controller.
How to Buy a Playstation 4 on eBay
The hugely popular Playstation 4 can be found on eBay by clicking on the All Categories button on the eBay homepage. Then click on the Electronics section to start searching for PS4 consoles, games and accessories by clicking on the filters on the left hand side. From here, the selection of consoles, games and accessories can be further narrowed by type, brand, condition, or price range.
The PS4 can be bought in the following ways:
Bidding - Bid for Playstation 4 consoles with your best offer for that item. You can increase offers at any time until the item listing has finished. The bidder with the highest offer will then be the owner of the device after they have paid for the product.
'Buy it Now'- Find the PS4 console you want and buy it at a 'Buy it Now' price. Searches can be filtered by auction and 'Buy it Now' posts in the search results page on the left hand side of the page.
Look out for the latest deals on PS4 consoles, games and accessories by checking in the 'Electronics' section where some fantastic discounts are to be found, along with free postage costs.
Conclusion
The Playstation 4 is an item that many people want and can be difficult to get hold of. However, the range on eBay makes is so much easier to start playing your favourite games. When buying a PS4, always read the product description carefully and factor in all postage and packaging costs when bidding for or buying items. Be sure to search the Electronics section on eBay thoroughly, in order to find the best deal for you.