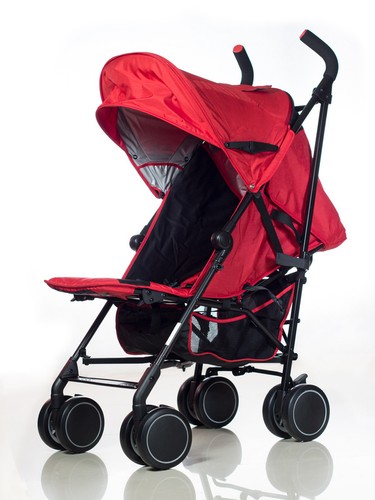 In the vast array of nursery items, Silver Cross certainly has a solid name for itself, known as the premier pram manufacturer. The company enjoys such esteem due to the quality construction, innovative features, and stylish looks of the prams, pushchairs, buggies, and strollers it produces every year. Many new parents consider owning a Silver Cross a top priority. Such a finely crafted piece of nursery equipment does come at a price, however, and these strollers often do not seem within the budget for many families. Learning how to buy a Silver Cross stroller on a budget begins with determining the model that is right for your family and then shopping sales and considering older models or previously owned strollers.
Choosing the Right Silver Cross Stroller for You
One of the first things to consider when buying any piece of nursery equipment is the ages and sizes the item is designed for. A family that is in the market for a Silver Cross stroller before the baby is born should look for one that is suitable for a newborn. This allows the family to use it for a number of years, from infancy until the child is more comfortable walking.
Unlike a pram, which guards an infant on all sides, a stroller is open where the child's legs go through and is designed primarily around being a comfortable, sitting-up ride for a toddler or young child. The back of the stroller does recline, and straps and bumpers can easily keep an infant safe and secure if the stroller is designed to do so. In fact, some models even include extra accessories specifically designed to make the stroller safe and comfortable for even the youngest passengers.
For the budget conscious family, merely choosing a Silver Cross stroller over a pram or other option makes sense if it can accommodate the child as an infant and as a toddler. A stroller is easier to push through crowds and over varied terrain than a pram is, and it is also easier to transport, folding to easily fit in the car's boot. For these reasons, many pram owners end up choosing to own a stroller as well as the pram in order to have it on hand for certain situations that a pram is not suited for. For this typically costly investment, many parents decide that it is wiser to focus on affording a stroller as opposed to a pram, as it has a bit more versatility built into it.
Shop Sales When Possible
One of the best ways to find a bargain on any of the much needed nursery items parents are in the market for when expecting, is to hold off on the purchase until the item shows up on a sale. Such sales occur at most of the places that these strollers are sold, including many online marketplaces such as eBay. In fact, bargain prices turn up on a regular basis on such a venue. Waiting for a sale, however, can be hard to do when the excitement of the new baby is overwhelming and the desire to take the little one out and about in the stroller seems to override the need to stay within budget. Putting off the purchase, though, can mean the opportunity to pick up the exact stroller the parents have their hearts set on without breaking the bank. A hasty purchase, on the other hand, can mean settling for a less desirable but more affordable model or spending more than the family can afford, or both.
Consider Older Model Silver Cross Stroller
When new models come out, older ones go on sale or may be marked at clearance prices. This can mean a great opportunity to save. A bonus to purchasing an older model of Silver Cross stroller is that it has been in use by other parents for long enough that it has had some reviews made about it. This information can be invaluable to new parents, not only for the purchasing decision-making process, but also for tips and tricks on how to get the most out of the investment. The current stroller models may not have been on the market long enough to have such a wealth of information from reviews to assist the parents. When purchasing an older model, make sure that it meets current safety standards.
Buying a Previously Owned Silver Cross Stroller
Above all other options, unless a really great sale is offered, the best way to find a Silver Cross stroller at a truly affordable price is to consider shopping for a previously owned one. This option is very wise because the prices of used Silver Cross strollers are considerably lower than the prices of new ones and many of them are still in exceptionally good condition. Many times, the stroller has seen minimal use and the sellers who are offering it for sale have generally taken good care of it.
How to Buy a Budget Priced Silver Cross Stroller on eBay
Shop store sales and do not be afraid to choose a previously owned Silver Cross stroller when in the market for buying one on a budget. eBay is an excellent place to shop for bargain prices on any of the much needed nursery items. Premier items, such as a Silver Cross stroller, are regularly listed at prices that beat most brick and mortar store sale and clearance prices. These bargains are easy to find on new and previously owned strollers. Shopping the eBay Deals page for strollers and other baby items is another great way to stay within the budget.