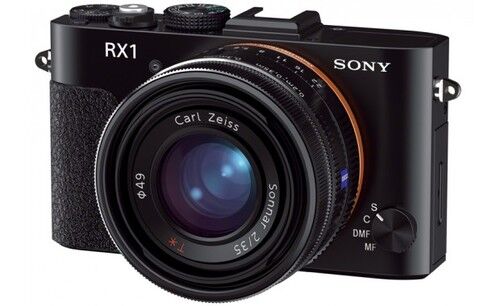 This guide will look at how to shop on eBay in respect to buying a Sony compact digital camera. An extensive and wide-ranging quantity of Sony cameras will be available to consumers, both discontinued and in the current line. Remember not to rush into a purchase and think carefully about how the camera will be used before committing to buy.
Sony Digital Camera Ranges
Sony is a major producer of compact digital cameras, with numerous ranges and individual models within each range. This section will look at a few of the main types of cameras produced by the company to consider purchasing:
DSC-WX Series
The DSC-WX series produces cameras that are slimline but provide wide-angle zoom lenses. This is a fantastic feature for camera models of this size, where larger landscape shots can be taken alongside traditional snaps. The range of settings is also impressive on the many different models, with a selection of fun features.
Examples within this range include the DSC-WX1, DSC-WX300, and DSC-WX9.
DSC-HX Series
For an increased spectrum of great zooms, the DSC-HX series has some fantastic cameras that can provide big scopes, even on the more compact models. The quality of photos is impressive for the reduced size of the camera, along with the useful screens and impressive features. Effective image-stabilisation means taking snaps from far away is viable and GPS geotagging is an appealing feature for many outdoorsy photographers.
Examples within this range include the DSC-HX300, DSC-HX50V, and DSC-HX10.
Sony DSC-RX Series
A top-of-the-range line, the DSC-RX range provides users with a premium service and outstanding picture quality. Sensors within these cameras are larger than similar models on the market, and alongside powerful processors and outstanding lenses provide the high-quality results that more professional snappers will look for. An array of features and manual settings gives the user more control over proceedings also.
Examples within this range include the DSC-RX100, DSC-RX1, and DSC-R1.
Sony Alpha Series
The Alpha range is a recognisable series issued by Sony, with each proceeding camera upgrading from its predecessor. Many of them are fitted with Live View, a feature which integrates a 1.4x or 2x Smart Teleconverter to prevent any degradation of picture quality. Pixels are reproduced on a 1:1 basis.
Examples within this range include the Alpha SLT-A58, Sony Alpha SLT-A99, and NEX-7.
Selected Sony Digital Cameras
The table below will look at some of the most popular cameras within the Sony range as a way to compare their capabilities:
| | | | | |
| --- | --- | --- | --- | --- |
| Camera Name | Max Resolution | Weight | Shutter Speed | Video |
| Sony Cyber-shot DSC-RX100 II | 20.2 megapixels | 246 grams | 10 fps | 1080/60p |
| Sony Cyber-shot DSC-W730 | 16.1 megapixels | 122 grams | 1 fps | 720/60p |
| | 16.1 megapixels | 287 grams | 60 fps | 1080/60p |
| Sony Alpha NEX-F3 | 16.2 megapixels | 255 grams | 30 fps | 1080/60p |
| Sony Alpha SLT-A99 | 24.3 megapixels | 812 grams | 10fps | 1080/60p |
Buying Considerations for a Sony Compact Digital Camera
Before coming to make a purchase on eBay, take into consideration the following aspects which can make the difference between a good and poor purchase:
- How much is going to be spent? Plan a budget and stick to it; there are Sony cameras released for all levels of professionalism so those at the lower end of the market should be affordable. eBay allows users to set a maximum budget when searching, for example for Sony compact digital cameras below $100.
- Which features are needed? Some Sony models will have more features and control settings than others. Consider the level of professionalism that the camera needs to be, avoiding overspending for certain features that won't come in handy anyway.
- What size and weight is comfortable? Some heavier and larger Sony cameras may not be suitable for some users, i.e. younger photographers or those with a small grip for example. It may be also more preferable to find a more lightweight camera for outdoor use and taking quick snaps.
Using eBay to Buy a Sony Camera
eBay has many types of camera within its listings, both from Australian and international sellers. To bring up these results, highlight the Electronics category from the eBay home page and enter into the Cameras & Photography section. From here, select Digital Cameras.
On the left-hand side of the page will be the refinements menu. Under the 'Brand' title, select Sony and then proceed to review all the listings. The menu can be used to pick the preferred optical zoom level, condition of the camera, and desired price range. The buying format can also be selected, with auction and buy it now items available.
Take care with the transaction, especially if it is a used camera, and consider the payment method and delivery details before confirming any deal. If unsure of any part of the buying process, ask the seller a question and read up on eBay's regulations.
To potentially purchase a Sony compact digital camera for less than can be found elsewhere, look within the Cameras section of the eBay Deals site.
Conclusion
There are plenty of Sony compact digital cameras on eBay to compare, analyse, and then purchase in a safe and secure manner. Consider the different types of camera available, their features, their size, and importantly their price before committing to a purchase. Remember to stay safe on the site and ensure the camera is the perfect model for its requirements.