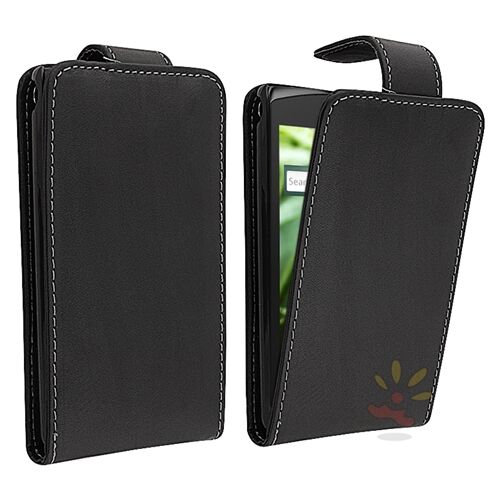 The Sony Ericson Xperia Arc is a smartphone that was released in 2011. Many people who own the Xperia Arc search for a case to keep the device in. Some look for cases that offer protective qualities while others seek designer cases that can add to the device's aesthetic qualities. The following guide shall examine some of the more popular types of case available to buy, and explain how buyers can find a desired case on eBay.
Sony Xperia Arc Phone Cases
Phone cases for the Xperia Arc come in a range of styles and designs, and prices for the models vary in accordance to the materials used in manufacturing and what is featured. The following are most popular types of Xperia Arc smartphone cases available to buy today.
| | |
| --- | --- |
| Shell | Shells are snap on cases made from hard plastic or a thin metal. Shell cases are very low priced but offer the device a minimum amount of protection. As a result shell cases are more suited to buyers looking for a designer case rather than a protective case. These cases are available in a large range of colours and styles, and there are plenty of licensed models that can be bought. |
| Skin | Skin cases are quite similar to shells, but are made from a soft flexible material like rubber and silicone rather than a hard plastic. Skin cases are extremely popular and are available in thin and thick options. The thin skin cases protect against scratches while the thick models offer more protection and are designed to absorb impact. Skin cases are pulled onto the device and the tightness of the material keeps the case in place. As with the shells, skin cases are generally inexpensive and can be bought in a variety of colours and designs. Buyers interested in purchasing an Xperia Arc skin case should look for those with a grip design. |
| Armored | Armored cases provide the ultimate protection, but are typically quite costly. Armored cases are made from carbon fibre or reinforced plastic and some models can withstand two tons of force. These cases are dustproof, drop proof and crush proof, and most armored cases are waterproof. However, this is not an indefinite feature and there is usually a depth and submersion time limit. |
| Flip | Flip and wallet cases are very popular among adults and young professionals. Wallet cases are very handy as they allow the user to store their smartphone and valuables all in one place. The flip cases are similar in design to the wallet models, but are without the additional pockets used to hold money and credit card. Leather is the most popular material used in the manufacturing of flip and wallet cases. |
| Holster | A holster case is a very practical product ideal for those who need to keep their smartphone handy at all times. The case incorporates a latch design similar to the flip cases, which is then attached to the user's belt. Buyers interested in a holster case should look for those made from leather as this will provide a decent amount of protection for the Xperia. |
| Armband | Armband cases , as the name implies, are cases worn around the user's arm. The smartphone is kept in a secure pouch on the outside of the case. People exercising mainly use armband cases, and buyers interested in purchasing one should look for those made from neoprene. |
Buying a Sony Xperia Arc Phone Case on eBay
eBay is the number one place to buy smartphone cases. The site has an unbeatable selection of new and used Xperia cases for sale at lower prices than those found in retailers or on specialist sites. Buyers should first log on to eBay.com.au, and when the homepage has loaded up; move the cursor down over the Electronics title on the left hand side of the page. When the tab opens up, click on theMobile Phones & Accessories, and on the following page click on the Case, Covers, Skins link found within the Mobile Accessories drop down menu.
This will bring up the relevant listings page, and from here buyers should click on the Sony Ericson filter found under the Compatible Brand heading in the Categories table. Type the name of the desired case into the search bar and press enter e.g. Sony Ericson Xperia Arc Shell Case.
Buyers should also visit eBay Deals, which can be found by clicking on the Deals link at the top of the page, followed by the Mobile Phone Accessories title in the Electronics tab. eBay Deals contains a range of products for sale at reduced prices, and buyers may find a desired Xperia Arc case here for sale at a lower price than on the main website.
Conclusion
There are a large number of cases buyers can choose from when looking for a product for their Sony Ericson Xperia Arc smartphone. The cases vary in regards to style, protective qualities and price, and buyers are advised to spend some time considering what type of case would be most suitable for them. Buyers should also remember to visit eBay Deals as this section of the website is constantly receiving new stock.